Peter 'Snakebite' Wright backed by Colin 'Jaws' Lloyd to finally capture second major title
Last Updated: 10/10/18 2:35pm
Peter 'Snakebite' Wright has the "mental determination" to end his major title hoodoo, according to Colin 'Jaws' Lloyd.
Wright has lost six consecutive major finals to Michael van Gerwen, most recently last weekend at the World Grand Prix, and despite his status as world No 2 has only one major trophy to his name.
"Wright is going to be disappointed but he is a class player," darts legend Lloyd told The Darts Show podcast.
DOWNLOAD & SUBSCRIBE TO THE DARTS SHOW PODCAST
"He keeps giving himself opportunities and hopefully he will start running through the door rather than knocking on it because he's worth more than one major title.
"He keeps giving himself opportunities. Is it the pressure? Is he thinking: 'I can finally get one over on him?' Instead of just doing it.
"He shrugs things off quite quickly. If anything was wrong Peter will get on the dartboard to put it right."
Asked if he had doubts about Wright's ability to add to his 2017 UK Open title, Lloyd said: "Not at all because of the class of the player, and the man himself.
"I think there is a major, and a big major, in Peter Wright. He has the mental determination to succeed."
Lloyd won the 2004 World Grand Prix and the 2005 World Matchplay and compared his battles with Phil 'The Power' Taylor to Wright's current struggles.
"I beat Phil a few times away from the TV but, when it got to the TV, he was just a different animal.
"I still felt on my game but he kept battering me. You get a mental block and think: 'am I ever going to beat this fella?'
"It would eat away at me because people would say: 'you're the No 1 ranked player in the world but you don't beat Phil Taylor'.
"That used to get to me."
Download and listen to the latest The Darts Show podcast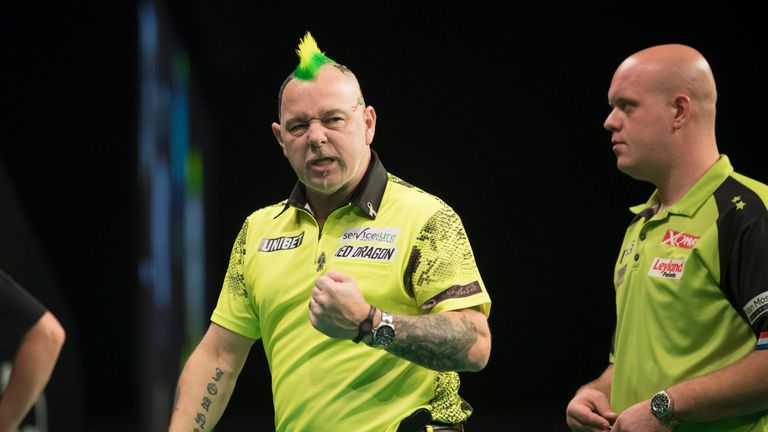 Darts season is in full swing and continues on Sky Sports with the Grand Slam of Darts in November and the World Championships, which get underway from the iconic Alexandra Palace on December 13.
Don't forget to download, subscribe and listen to the brand new Darts Show podcast, episode one is already available and episode two is on the way next week.