Michael van Gerwen, Gary Anderson and Phil Taylor begin their Premier League challenge
By Richard Damerell
Last Updated: 02/02/16 5:46pm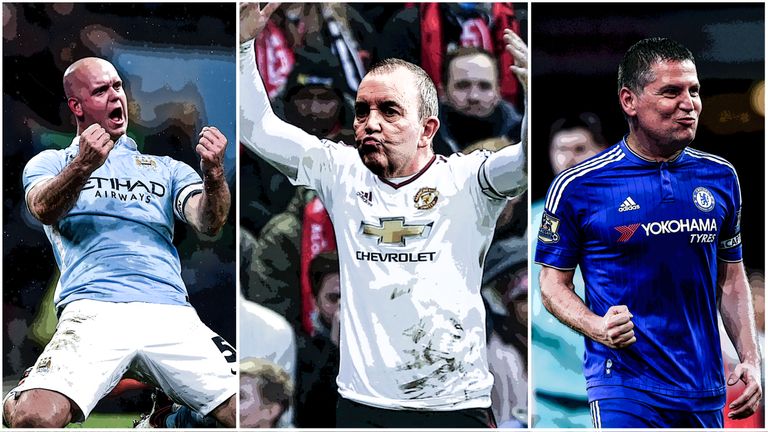 As the opening night of Premier League draws closer, we have picked a PL club to represent each of this season's darting stars.
Defending champion Gary Anderson, world No 1 Michael van Gerwen, and six-time winner Phil Taylor are all part of a 10-man field who will head to the First Direct Arena in Leeds on Thursday night, live on Sky Sports. 
But which PL team is a fitting example of this campaign's title hopefuls?
Gary Anderson - Chelsea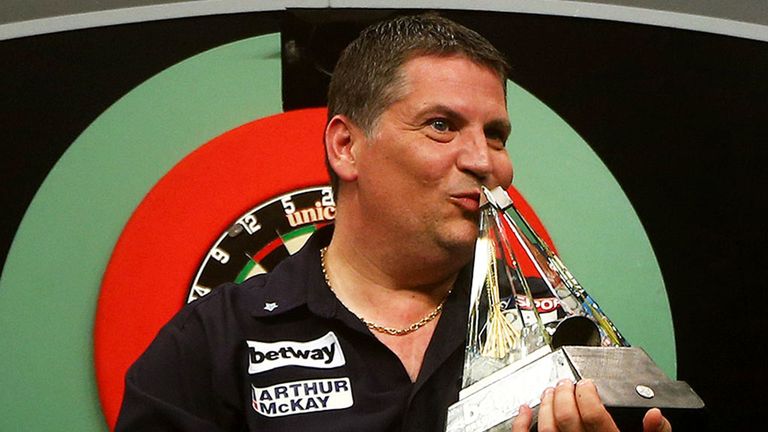 The reigning champion will be hoping to mount a more concerted title defence than Chelsea, but on his day the Scot is more than a match for any of the top contenders.
Anderson is not afraid to fight his corner in the manner of Blues striker Diego Costa as he proved in last year's row with Raymond van Barneveld about the Dutchman walking too close to him on the oche.
'The Flying Scotsman' has shown he can land major silverware and holds his nerve in the closing stages of a season.
Michael van Gerwen - Manchester City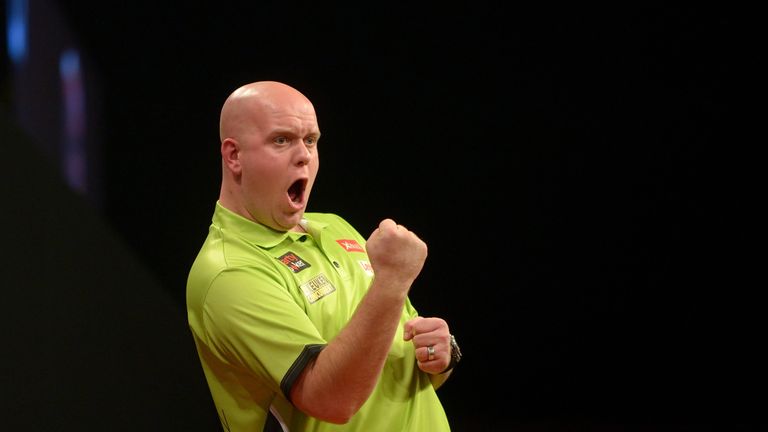 Comparisons can be drawn between the Dutchman and the affluent Manchester club, especially after MVG scooped nearly £1m in prize money from his tournament wins last season - like City he has also flown out of the traps this season with victory in the opening event of the regular season.
Van Gerwen also possesses similar firepower to the likes of Sergio Aguero and can blast aside his rivals with a stunning checkout.
But like City, the 26-year-old has suffered surprise defeats while pursuing the sport's top silverware.
Phil Taylor - Manchester United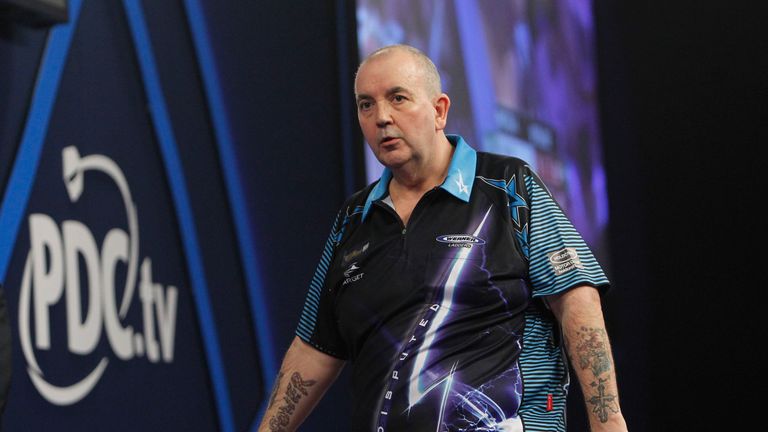 Still hugely popular due to past success, Taylor and Manchester United are both enduring a barren spell.
'The Power' has been forced to contend with recent speculation about his future, very much like United's beleaguered boss Louis van Gaal.
And it remains to be seen whether Taylor or the Manchester giants can silence their doubters by rediscovering their title-winning form. 
Raymond van Barneveld - Liverpool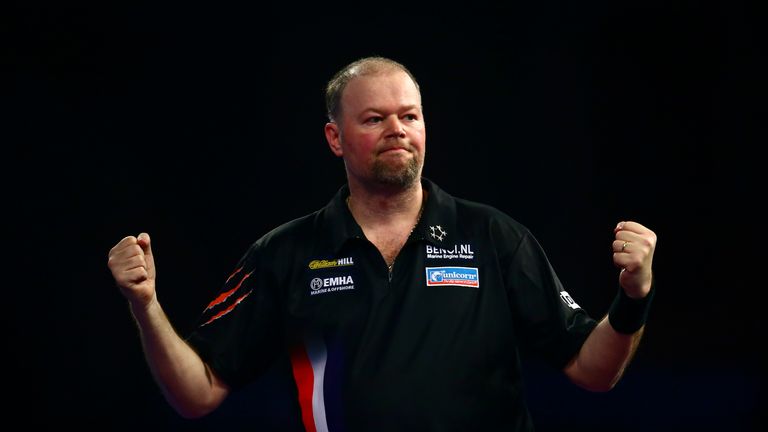 After a golden era, Van Barneveld and Liverpool have only been able to collect the occasional title in recent years.
Both are capable of conjuring up glimpses of their past glory as shown by Barney's thrilling win over Van Gerwen at the World Championship.  
But they have fallen short at crucial spells and RVB's sleepy start to his semi-final defeat against Adrian Lewis at Ally Pally was akin to that Steven Gerrard backpass against Chelsea.
Adrian Lewis - Arsenal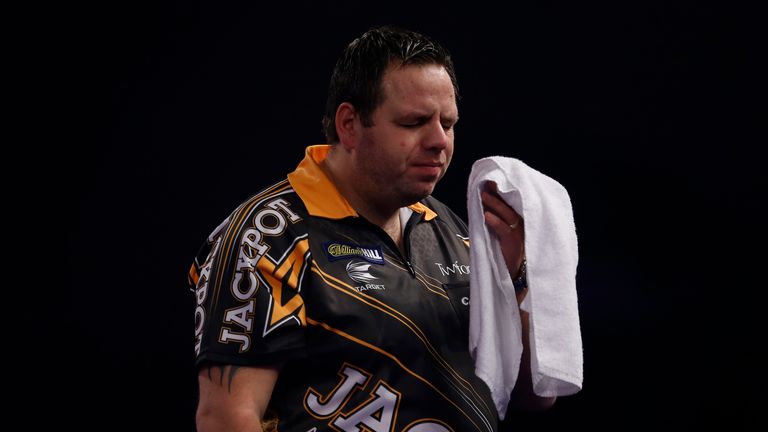 In their pomp, Lewis and Arsenal had that 'Invincible' air about them, but they have struggled to cope with the burden of expectation.
'Jackpot' can produce moments of brilliance and frustration, just like the north Londoners, and this lack of consistency has hampered their pursuit of new silverware.
But Lewis will prove his critics wrong if he lifts another title on the closing day of the season.
James Wade - Everton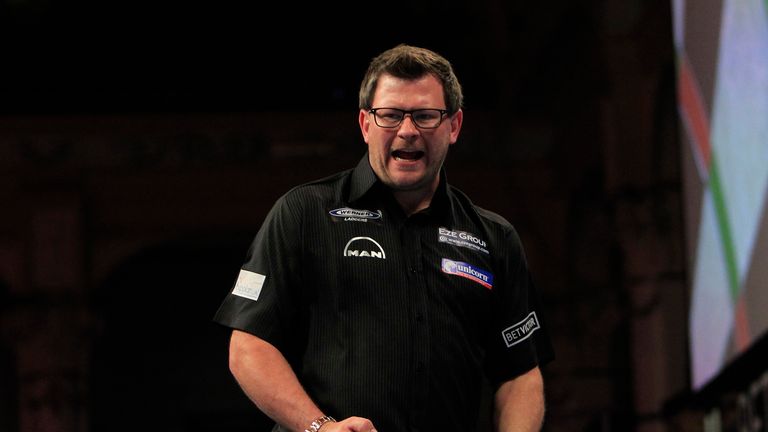 Respected members of the league, Wade and Everton have to cast their minds back a bit for memories of their most successful spells.
But Wade remains a testing opponent for any rivals and fans of the Merseysiders would appreciate the mixture of grit and talent that 'The Machine' displays on the oche.
Another mid-table finish looks likely, unless Wade can cast off the lapses in concentration that have cost him dearly.
Peter Wright - Norwich City
Wright's fondness for colourful outfits suggests that he would happily pull on Norwich's eye-catching home kit on a match day - or even their more lurid away strip.
When in top form, 'Snakebite' can offer as much enjoyment as the free-flowing Canaries, but is let down by a lack of cutting edge when under pressure.
You can rarely accuse Wright or City of dullness and he should provide even more entertainment for the watching fans.
Dave Chisnall - Watford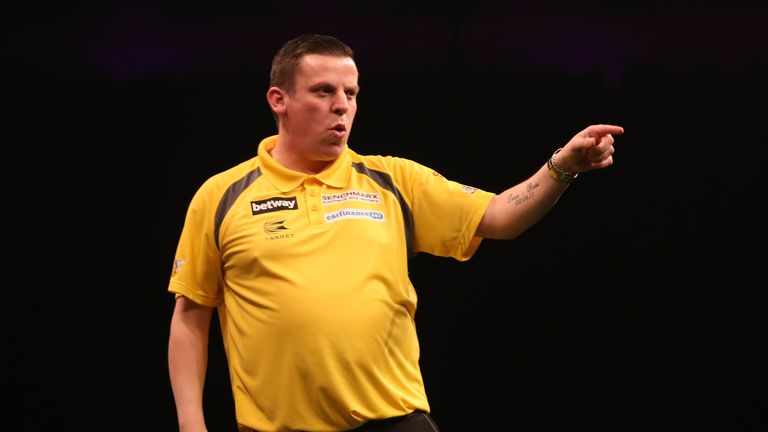 Another player with a penchant for bright outfits, Chisnall's love of a yellow shirt means he is a natural choice for Watford.
Chizzy and the Hornets have come to the fore over the last few years and the prolific Odion Ighalo would approve of his scoring power.
After exceeding expectations last year, Chisnall will want to force his way among the big guns.
Michael Smith - Bournemouth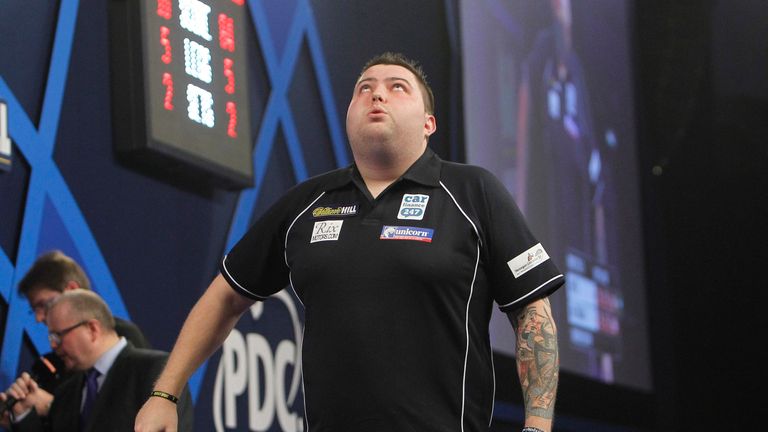 A Premier League debutant, Smith is an easy match for the south coast side as they are making their first appearances on the big stage.
Smith must handle the pressure of playing in sold-out venues and like Bournemouth, the 25-year-old will start as an underdog against the more established performers.
But 'Bully Boy' and Bournemouth are capable of punching above their weight and more than capable of causing a stir in the coming weeks.
Robert Thornton - Swansea City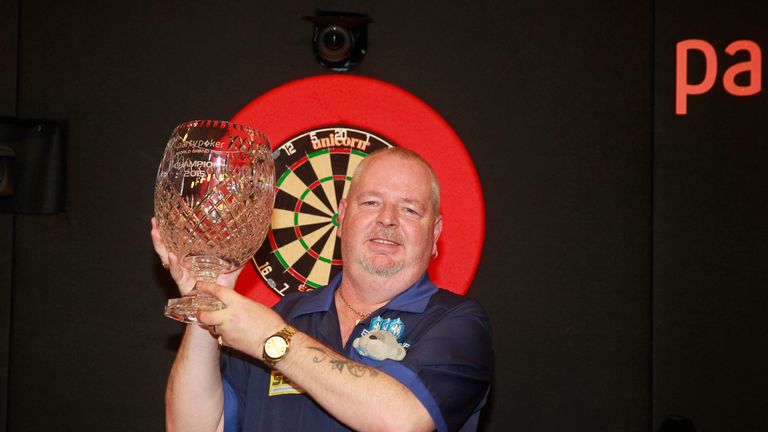 Swansea and the Scot share similar qualities as they both relish the challenge of again mixing it with the major stars.
Thornton proved he can compete for notable titles by winning last year's Grand Prix, while the Swans added the League Cup to their cabinet after rejoining the top tier.
But weeks of competition could take their toll on 'The Thorn', who could be looking anxiously over his shoulder on 'Judgement Night'.
You can watch the opening night live on Sky Sports 1 from 7pm on Thursday, we will be building up to the coverage this week and our live blog here at www.skysports.com/darts and on the Sky Sports app will keep you up to date with all the action.