Former champion Scott Mitchell was eliminated from the BDO championship on Wednesday night by Andy Baetens.
Fourth seed Mitchell, who won the tournament in 2015, lost 4-2 after missing five opportunities to save the match and force another set in the second-round contest.
No 2 seed Mark McGeeney hit checkouts of 160, 120 and 127 in a 4-1 win over last year's runner-up Danny Noppert.
Glen Durrant, the BDO No 1, remained on course with a 4-1 victory over Darryl Fitton, while Scott Waites won 4-2 against Dean Reynolds.
The 2018 Premier League is the next major darting event on Sky Sports, running from February to May. Dublin's hugely popular 3Arena will open the 2018 season on Thursday, February 1 from 7pm on Sky Sports Action with the season concluding at the Play-Offs on May 17 at The O2 in London.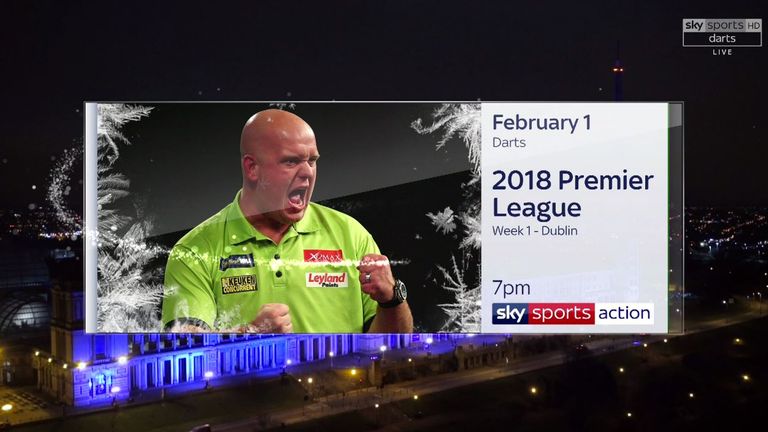 Keep up to date with the latest darts news, previews, reports, reaction and expert analysis. Get all the latest at www.skysports.com/darts and join in the conversation @SkySportsDarts- don't forget to use #LoveTheDarts.