Premier League Darts: John Part explains a brilliant UK Open run and his World Championship goal
By James Dielhenn
Last Updated: 08/03/18 7:17pm
Three-time world champion John Part is still actively competing, when he's not commentating on Premier League Darts. Sky Sports quizzed Darth Maple after a quality run to the UK Open quarter-final...
How was the weekend?
Fantastic. It was draining and tiring, and a war physically. I tried not to hurt myself too much. But I enjoyed every minute.
I enjoy it, and it's more rewarding than ever. I live for moments like the weekend, when I wasn't supposed to do anything at all but I nearly won a title.
You were a 1000-1 outsider...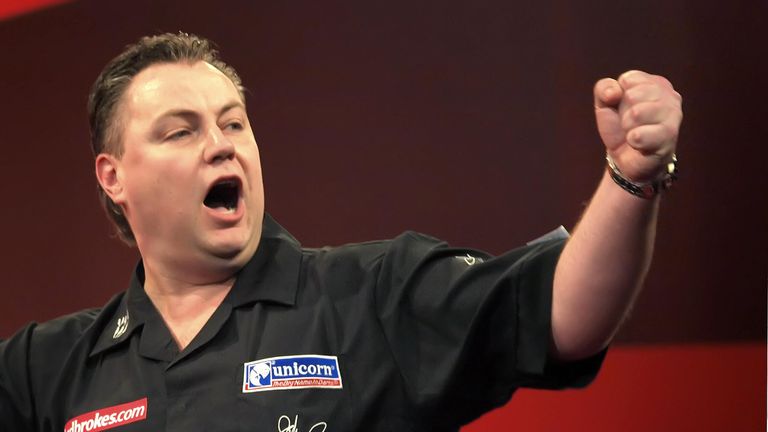 Oh yes, I did notice. They breathed a sigh of relief because I'm sure there was a few quid on me! It makes it more fun when you're successful. There was no malice or resentment, it was purely fun.
John Part
Are you pleased with your performance?
For the most part. I didn't get it right on the last day. My opponent Robert Owen did a good job of smothering me and not allowing me opportunities. I didn't have it in the tank. He won deservedly.
You're having a resurgence…
I'm trying to. I enjoy competing. Physically I feel better than I have for years. I'm getting into better shape, and making permanent lifestyle changes. I've had knocks and pains to my elbows and shoulders and knees for the past four or five years. But the stamina of these long days or weekends is where I need to improve. The more I compete, the better I will get. You can't practice that. My lifestyle adjustments should help too.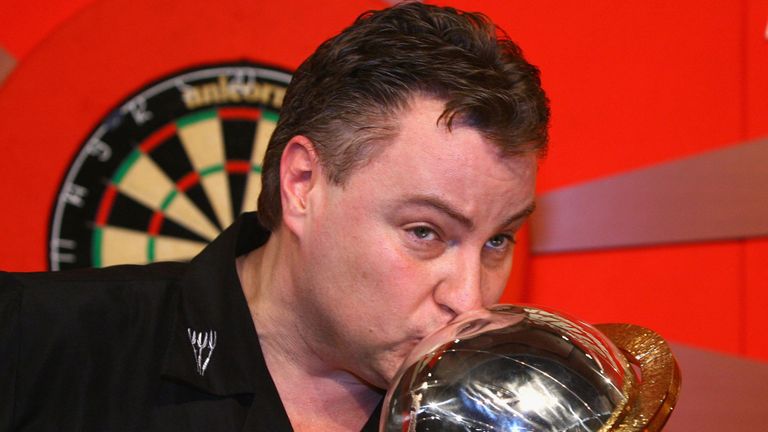 Do you have an advantage over lesser-known players?
Not necessarily because I have a target on my back. I need to change some attitudes and make [opponents] feel like they need to win, too. I'm making my point now. I'm starting to show me teeth - that will have a knock-on effect to help me get more wins.
Do you have a world ranking as a goal?
It's nice to see my ranking go up - it had got so out of control that I forgot it because it was doing me more damage than good.
So what's your goal?
The objective that I'd love more than anything is to get back into the World Championship. I've proven that, once I'm in a tournament, I have a chance. That is my goal because climbing the rankings is an ominous task.
So how will you qualify for the World Championship?
The Professional Darts Players Association qualifier. The easiest way might be the ranking table for those not in the top 32 giving out 16 extra spots. That would seem the most realistic way. But a win at the weekend doesn't contribute towards that.
I will do my best. Hopefully it materialises. I'm going in a direction where I should be winning regularly. It's feasible, but it's not probable.
Can you match up with the world's top players over a short format?
Yes, but I have to click straight away. I have to be hot. I can't afford a slow start, and that's sometimes my biggest problem. My scoring is getting better and better, and I'm in a groove with the treble 20. Once I get going, I can maintain a certain level.
Anyone you particularly fancy playing?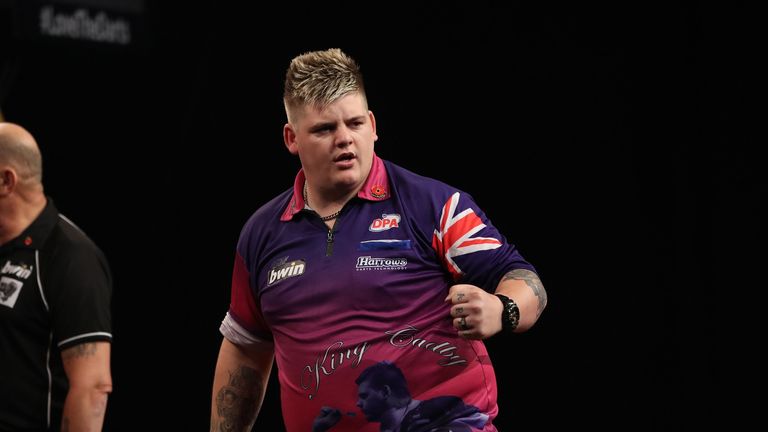 The kid Corey Cadby beat me in a UK Open qualifier. He hit three 12-dart legs against me! I have to do better, if I play him again.
John Part
The 2018 Premier League heads to the First Direct Arena in Leeds on Thursday with coverage underway from 7pm on Sky Sports Action & Sky Sports Main Event from 9.45pm. Ten weeks of tungsten action will then continue through to the season's conclusion with the Play-Offs on May 17 at The O2 in London.
Keep up to date with the latest darts news, previews, reports, reaction and expert analysis. Get all the latest at www.skysports.com/darts and join in the conversation @SkySportsDarts- don't forget to use #LoveTheDarts