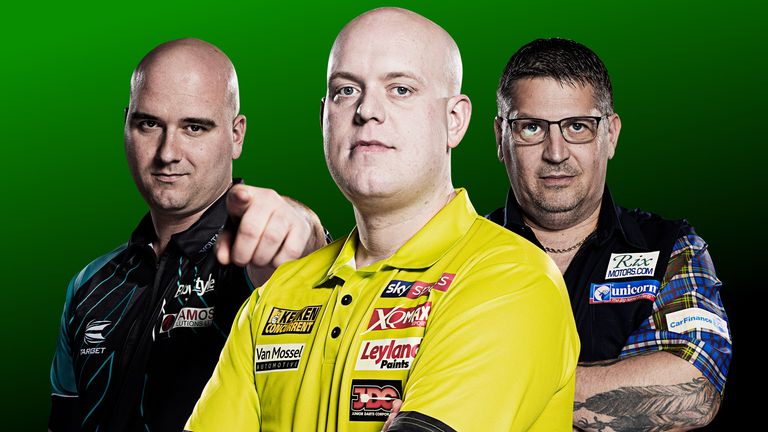 The big talking points (and future predictions) are debated by our experts as Premier League Darts rolls towards the season finale.
Eight players remain as the hunt for a top-four spot intensifies, continuing on Thursday live on Sky Sports from 7pm.
But how do our experts analyse the season so far?
What memorable match did you enjoy?
Wayne Mardle: Rob Cross v Daryl Gurney was great. Gurney had a lot of pressure on him in Belfast, with a lot of family there. He lost a couple of early legs and it could have got very hard, very quickly. But he found it within himself to carry on. Full credit. It was a brilliant match at a brilliant pace.
Rod Studd: It was astonishing when Michael van Gerwen played Gary Anderson. They both averaged 110, MVG missed a nine-darter, Anderson went out with 110 - that leg was the highlight of the competition so far.
Who is your surprise package?
Rod Harrington: Michael Smith and Simon Whitlock, without being detrimental to them, were not expected to put so many others on the back foot.
Smith has matured. He was always a player with as much talent as anyone else in the game, but he expected to just rock up, flick his darts, and they'd go in. He thought he was owed a win. Sometimes, you need to get down and dirty but he didn't know how.
This year he looks like he's learned to get an extra five percent out of himself. With winning comes confidence and with confidence comes more winning.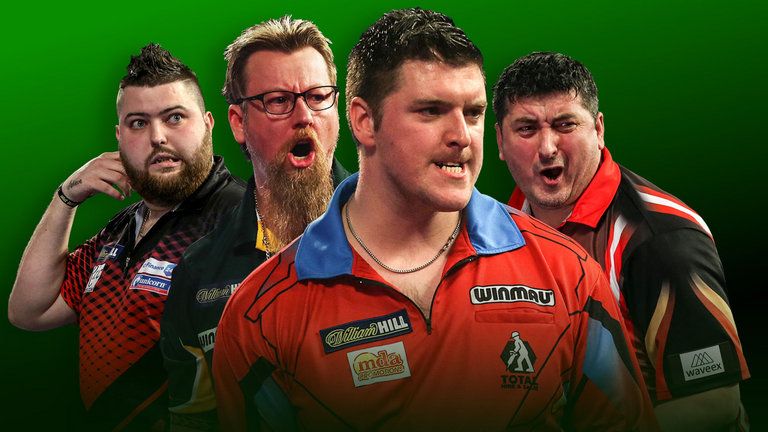 John Part: Smith, but he hasn't played as well as he can. That's a good sign. I expect him to do well against Cross this week. It's nice when you're winning but your form hasn't peaked. That's something he can draw on. He still has another gear to hit, which will help him withstand the surge [of the other players].
Rod Studd: Smith has been the standout player - whitewashing Van Barneveld was exceptional. People didn't expect much from Smith, after he only won once in his first Premier League season. He's only lost two games (MVG and Cross who are arguably the two best players in the world).
Wayne Mardle: Smith, obviously. Fourteen points, playing great, looking the real deal. Some people are waiting for him to falter but I don't think he will. He's not guaranteed a play-off spot but he's only one win from consolidating that. He believes he can win it - he didn't believe at the start, so his attitude has changed.
I wasn't surprised how Suljovic conducted himself, he was magnificent. He averaged 99 over two games but was eliminated - that is sickening.
Who has underachieved?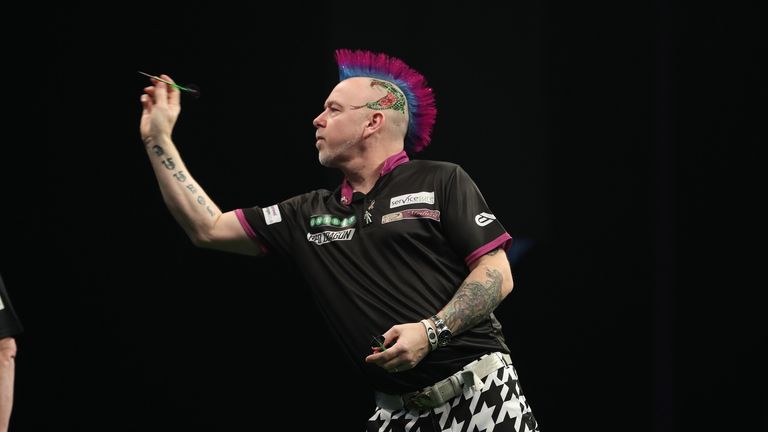 Peter Wright. To lose three matches 7-1 on the bounce? You cannot make that up. Three 7-1 defeats is a batch of results where you think: 'how?'
Wayne Mardle
Rod Harrington: Nobody expected Wright to be fighting to survive elimination. And if Gary Anderson hadn't nicked draws from 6-2 or 6-3 down, he could have been in that mix.
When a darts player or a golfer is at the top of their game, you can use any dart or club, it doesn't matter. But when you're struggling, that's when your equipment has to be on the mark. Wright needed an extra 10 percent out of his equipment and, under pressure, he couldn't find it. He should have used the tried and tested. But he has a strong mindset to come back.
John Part: We've not seen Rob Cross' 2017 World Championship form, although it's started to show up lately. There is a heightened focus and attention that he gets. He has more obligations as a world champion. There is a new reality to manage - it's a different thing when everyone is gunning for you. Last year, he got huge averages and battered everyone and you wondered when it might stop.
Rod Studd: Barney. He's done so well in previous years - it was one of the great finals nights when he won it in 2014, beating MVG and Phil Taylor. This year he's been inconsistent. He will be disappointed. I wonder if last week's 7-0 thrashing by Smith makes Barney pull his socks up.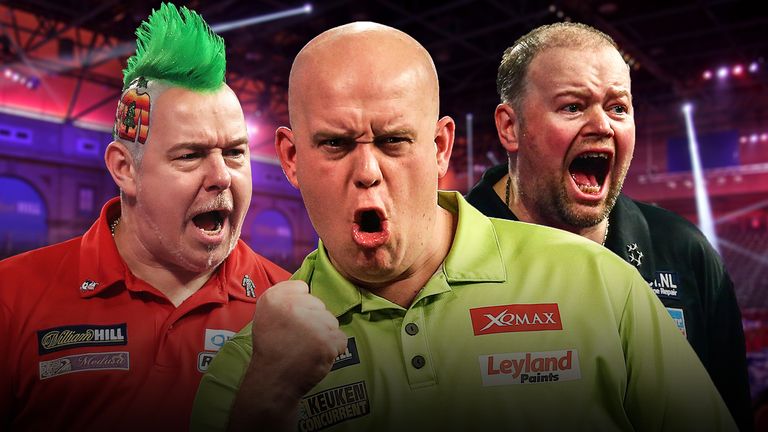 What are you looking forward to?
Rod Studd: The double-header in Rotterdam was a smart move by the PDC after the awful weather in Exeter cost us that night. MVG takes on Barney which is arguably the biggest match in world darts.
John Part: The two nights in a row in Rotterdam will be riveting. There will be so much to play for. It cannot help but to be entertaining due to the atmosphere, the electricity, and the meaningful matches.
Can Smith continue these performances and reach the semi-finals? It would be brilliant if he could. Two or three more wins should do it. There has been a fresh feel about this Premier League - we could see three new faces in the semi-finals.
Wayne Mardle: Barney v Michael in Rotterdam could be the match of the league. Barney will have the majority of the fan-base making noise. Michael will want to keep them quiet, but also keep some onside. Both will be under pressure. It could be massive for Michael to stay top, and for Barney's play-offs hopes.
Rod Harrington: For the first time in years, we're going to have three or four players in the mix for two play-off spots.
No 2, No 3 and No 4 could have six players going after it. Gary Anderson isn't home, and Rob Cross could fall back into the pack if he loses to Michael Smith [this week]. Every week, you'll see so many positions change because it's so close.
The 2018 Premier League heads to the FlyDSA Arena in Sheffield on Thursday for week 10 with coverage underway from 7pm on Sky Sports Action & Sky Sports Mix, which you can find on channel 287, and is free for all Sky customers. Five weeks of tungsten action will then continue through to the season's conclusion with the Play-Offs on May 17 at The O2 in London.
Keep up to date with the latest darts news, previews, reports, reaction and expert analysis. Get all the latest at www.skysports.com/darts and join in the conversation @SkySportsDarts- don't forget to use #LoveTheDarts
Predict your PL Darts top four!
up-vote and down-vote to contribute to our league!