Ian White believes he is edging closer to a TV Darts title
"When I got home on the Monday it felt like just a normal day, but on Tuesday it started sinking in and it's a very nice feeling to be a big-stage winner"
By Sky Sports Darts
Last Updated: 12/09/18 8:34pm
Ian White says he is edging closer to a TV title after landing his first European Tour crown at the Dutch Darts Championship last weekend.
The world No 11 was left in tears after recording an impressive 8-5 victory over Ricky Evans in Maastricht on Sunday.
White is already a two-time ProTour winner this year and he is starting to enjoy the rewards of becoming a big-stage winner for the first time.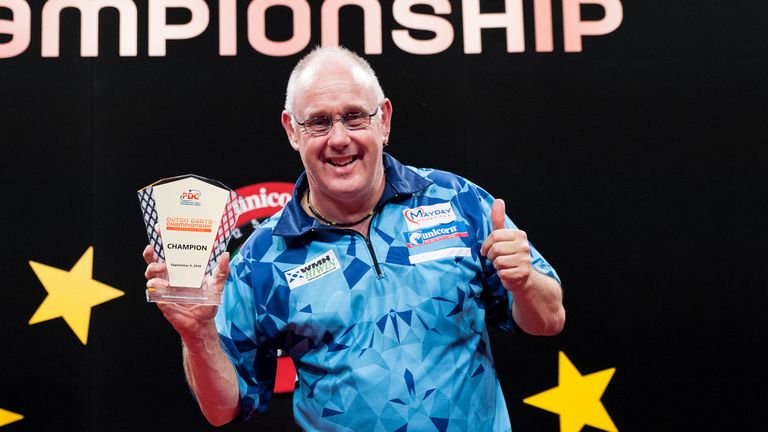 "I was fully focused all weekend because some players weren't there and some were knocked out early," said White, who was playing in his 63rd European Tour event - more than any other player.
"When that happens you've got to take your opportunity and, as the weekend went on, I started thinking 'I can win this one'.
"When I got home on the Monday it felt like just a normal day, but on Tuesday it started sinking in and it's a very nice feeling to be a big-stage winner.
"It's great looking at the rankings and seeing the players I've gone ahead of because I was so far behind the top 10 and all of a sudden I'm not.
"Before I played Peter Wright I was thinking 'if I beat Peter I have to win the final' because I knew it would provisionally qualify me for the Grand Slam."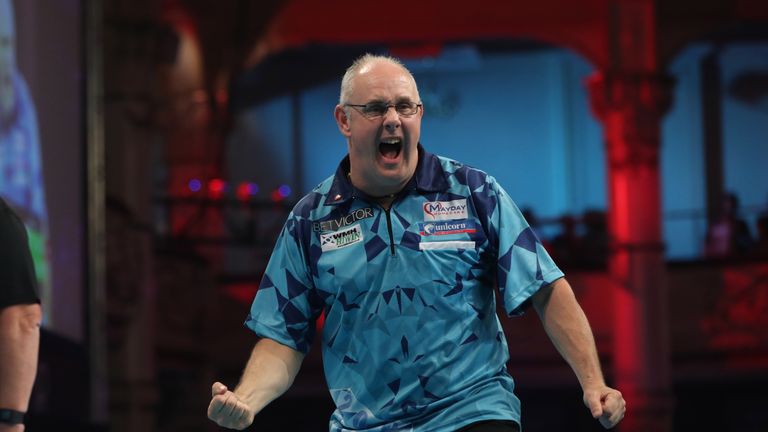 White is a provisional qualifier for the Grand Slam of Darts, and he is in line to star in the World Grand Prix, European Championship, World Series of Darts Finals and Players Championship Finals ahead of the World Darts Championship in a busy period.
"Over the last few years I've dipped a bit towards the end of the year but this year will be different," White said. "This is the time of year you want to start playing well because it's such a busy period.
"I'm happy with how I've done so far this year, I've exceeded my achievements of previous years and now I want a good run at a TV event and maybe even win one. Hopefully this win will now give me the confidence to play my floor game on TV."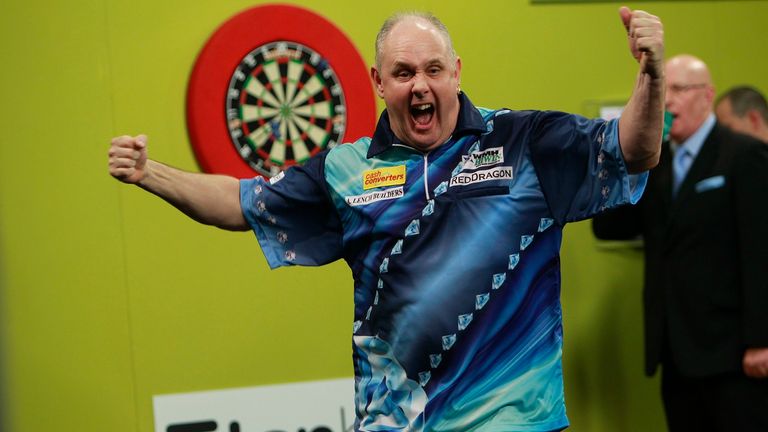 The former World Championship quarter-finalist is in no doubt as to why he has been able to maintain his relentless high-level of play over a number of years.
"My hard work and dedication is definitely the key to my success over the years," White added. "I love playing darts and dedicating my life to it, it's the best job in the world!
"I practice all the time and recently I've been playing a lot with Michael Smith, we've been pushing each other along.
"Who knows, we could meet in the final of a TV tournament!"
Darts is back on your Sky Sports screens in September with coverage of the World Grand Prix from Dublin where Daryl Gurney defends his maiden major title at the Citywest Hotel
Seven days of coverage gets underway on Sky Sports Arena from 7pm on Sunday, September 30 and you can follow the unique double-in double-out format right through to the final on Saturday, October 6.