Glen Durrant will return to the Grand Slam of Darts in November after being named among the eight BDO representatives for the Wolverhampton event.
The Grand Slam of Darts sees stars from both the PDC and BDO systems competing live on Sky Sports across nine days in Wolverhampton for the prestigious title, with Durrant heading the list of BDO Representatives.
The Lakeside Championship and BDO World Trophy winner in 2018, Durrant will be making his third consecutive Grand Slam appearance, having reached the quarter-finals at last year's event.
DOWNLOAD & SUBSCRIBE THE DARTS SHOW PODCAST
Durrant will be joined by former Lakeside champion Scott Mitchell, who is making his fourth Grand Slam appearance, and Lakeside Championship runner-up Mark McGeeney, who featured in the 2017 tournament.
Dutchman Wesley Harms will also return to the Grand Slam for the first time in four years, having previously competed on three occasions.
Newly-crowned World Masters champion Adam Smith-Neale will be making his Wolverhampton debut, along with former Lakeside Championship quarter-finalists Jim Williams and Gary Robson and World Trophy runner-up Michael Unterbuchner.
Download and listen to the latest Darts Show podcast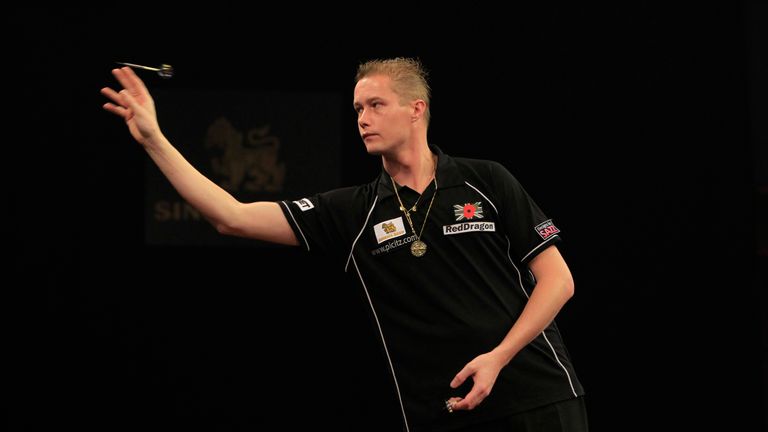 2018 bwin Grand Slam of Darts
BDO Representatives:
2018 Lakeside Champion - Glen Durrant
2018 Lakeside Championship runner-up - Mark McGeeney
2018 World Masters Champion - Adam Smith-Neale
2018 BDO World Trophy Champion - Glen Durrant
Plus top five players from BDO Rankings:
Jim Williams
Wesley Harris
Michael Unterbuchner
Scott Mitchell
Gary Robson
Darts season is in full swing and continues on Sky Sports with the Grand Slam of Darts in November and the World Championships, which get underway from the iconic Alexandra Palace on December 13.
Don't forget to download, subscribe and listen to the brand new Darts Show podcast, episode one is already available and episode two is on the way next week.