Steve Lennon shows he can take the step up after impressive Premier League debut
"It was the best feeling ever. Just to be part of it, even for just one evening. It was sensational."
By Brian Barry
Last Updated: 23/02/19 2:57pm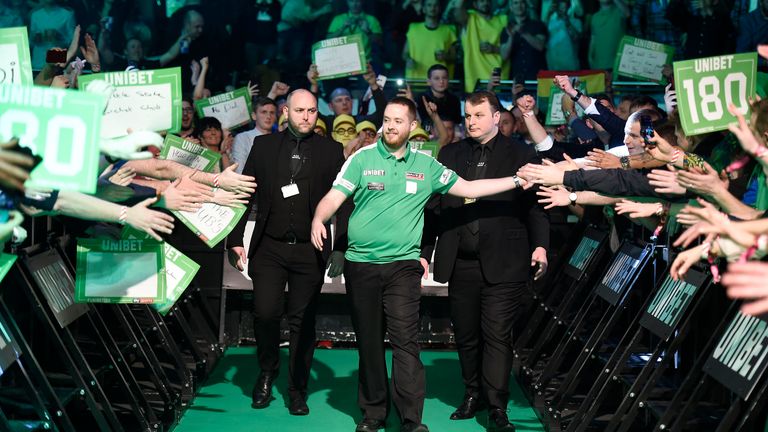 Steve Lennon lost 7-5 to Peter Wright on Night Three of the Premier League Darts, but the 25-year-old Irishman earned widespread plaudits after an impressive performance.
The Carlow native, one of nine contenders making their Premier League bow this year, received a rapturous reception at the 3Arena in Dublin. He fed off the atmosphere to blitz his opponent in the opening stages, taking a 3-0 lead with a three-figure average.
"It was the best feeling ever," Lennon said of the night. "Just to be part of it, even for just one evening. It was sensational. I couldn't have asked for a better entrance, and I had goosebumps going up. I'm happy with how I started, considering I was nervous during the walk-on.
"In the walk-on. I started getting pins and needles and shaking like a leaf. But that was brilliant.
"Hopefully this opens the door to more opportunities in the future. I was really glad, thanks to the PDC for picking me for this event, I was really delighted."
Lennon feels that although he perhaps could have secured a result on the evening, he will improve given the fact that he brought his a-game to the stage.
"It would have been nice to get the win, but it's my first time performing a bit better on stage," he commented. "I was just more relaxed for some reason.
"When it comes to stage games, I sometimes think about it too much. My mindset that I had tonight might work in future.
"I had a few opportunities to go 4-0, 5-0 up, to hit the doubles. I probably thought about it too much, missing the doubles but it was nice to get another leg on the board to get a bit more relaxed."
Sky Sports pundit Rod Harrington was among those to be impressed with the Irishman.
"I think the Irishman Steve Lennon," said Harrington, when asked which player impressed him the most in Dublin. "We all thought it was going to be too much for him. We've seen him come through the ranks with the PDC, we've seen him improving all the time with the youngsters.
"But to get up there in front of 10,000 and take the game straight to Peter Wright and he actually could have been 5-0 up at one time.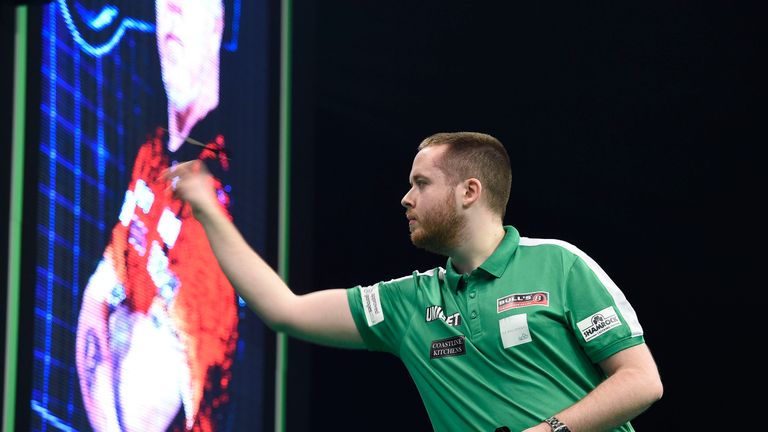 "It's hard to sustain that sort of performance over that distance on the big stage. That's where experience comes in.
"I kind of expected him to [fold]. It wouldn't have been a disgrace if he had. These youngsters that are coming through, like Chris Dobey did in Newcastle, we're actually breeding a tougher darts player. What's happening in tour events they're playing on, they play against these players every week. So it isn't any big surprise playing against who they're playing against, it's just the crowd. To be fair to them, they're all at the moment stepping up to the plate.
"He's got the ability, no question."
The Premier League heads to the Westpoint Arena, Exeter on Thursday, February 28. You can also stay up to date with all the action by following us @SkySportsDarts and get all the latest news, previews and interviews www.skysports.com/darts