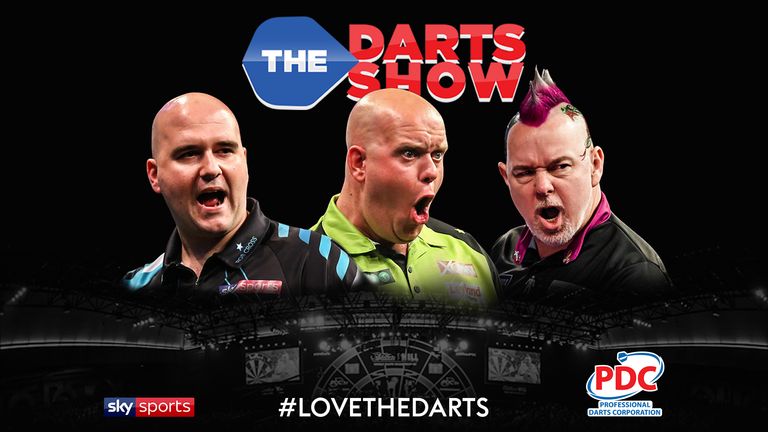 Fresh from Pro Tour victory, Adrian Lewis joins The Darts Show podcast while Max Hopp gives us an exclusive ahead of his Premier League debut.
DOWNLOAD THE LATEST EPISODE OF THE DARTS SHOW PODCAST
The podcast crew are back together to look ahead to the next fortnight in the darts world and there are a trio of top tungsten guests on the phone to talk through a big couple of weeks.
Adrian Lewis - It has taken almost two years but Jackpot returned to the winner's circle at the weekend and after winning Players Championship Eight, the two-time world champion reflects on a title that has been a long time coming.
Colin Lloyd - Jaws takes a look ahead to a crucial Premier League fortnight and with Raymond van Barneveld on the brink of elimination, Lloydy thinks a strong showing in Wigan might give him the confidence to get the win he needs.
Max Hopp - The contenders have been making their mark but are yet to register a win, The Maximiser takes to the stage in front of a Berlin crowd keen to take his chance and show it's the the start of a journey that takes him to the world's top 20 by the end of the year.
European Tour preview - As well as Berlin and Rotterdam in the Premier League the Pro Tour continues this weekend with the first of 13 European Tour events, PDC reporter and commentator Dan Dawson joins us to look at it's growing importance to dart's emerging stars.
Don't forget to download, subscribe and rate the latest episode of The Darts Show podcast - and you can also find them all On Demand.