Corey Cadby and Wayne Mardle join Colin Lloyd on the latest Darts Show podcast
Last Updated: 02/04/19 5:58pm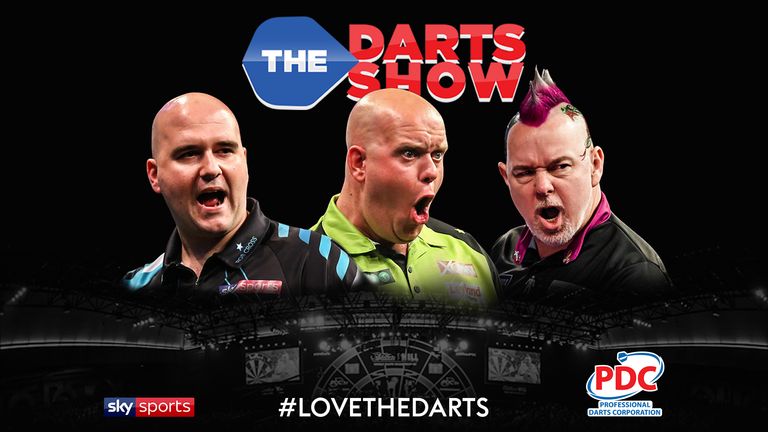 Wayne Mardle joins the latest episode of The Darts Show podcast, which includes an exclusive interview with returning Aussie star Corey Cadby.
DOWNLOAD THE LATEST EPISODE OF THE DARTS SHOW PODCAST
After a bumper two weeks in the Premier League, the podcast team are back in the studio to reflect on the latest goings-on - and there have been plenty so we've drafted in Wayne Mardle to talk tungsten.
As well as dream venues and answering your questions, we reflect on the Barney roller-coaster, the contenders idea and talk exclusively to Corey Cadby
Wayne Mardle - Hawaii 501 or 'the Guru' is on the phone to discuss Raymond van Barneveld's retirement/non-retirement and what comes next for Barney. We also get the lowdown on Wayne's new venture as he sets about teaching the game of darts to the world.
Colin Lloyd - Jaws also weighs in on Barney, admitting he needs to know when to call time and reflects on a cracking win for Daryl Gurney on the European Tour
Premier League - we take stock of the season so far, assessing the contenders and how the concept has gone down, while also taking a lot ahead to the second phase in the most open competition in years.
Corey Cadby - the King is back in the UK and ready to make his mark after a year on the PDC Tour sidelines, as he prepares to return at the weekend's Players Championship events, he talks trophies, frustrations and the dark times.
The Premier League continues as we head to the SSE Arena in Belfast on Thursday. You can also stay up to date with all the action by following us @SkySportsDarts and get all the latest news, previews and interviews www.skysports.com/darts