Rod Harrington
Darts Expert & Columnist @rod180
World Darts Championship: Rod Harrington says don't bet against Phil Taylor
The action gets underway on our dedicated channel - Sky Sports Darts - on Thursday, December 14 at 7pm
Last Updated: 15/12/17 10:37am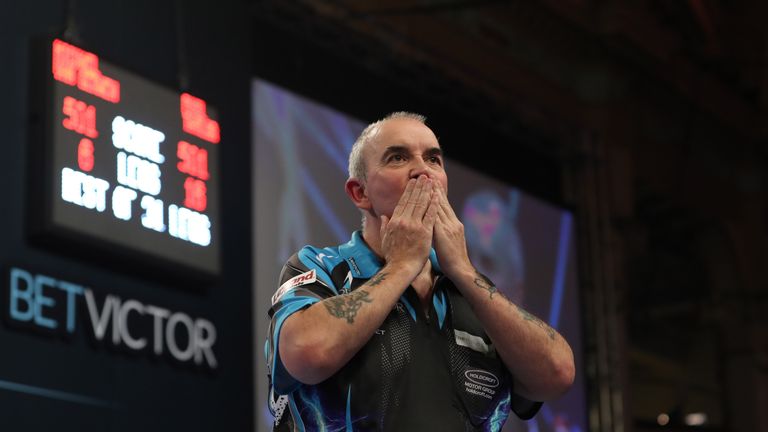 Phil Taylor has not won the World Darts Championship since 2013, but Rod Harrington insists the master of the oche still has the game to win a 17th title later this month at Alexandra Palace.
The 16-time world champion will be bidding to capture the Sid Waddell Trophy one final time before he bows out of the sport for good.
Legendary Stoke star Taylor, 57, will play one of the sport's top young prospects, Chris Dobey, in the first round and is among the favourites to win the title.
Taylor, who signed off at the Winter Gardens with a 16th World Matchplay victory earlier this year, has proved that he can still mix it with the very best and Harrington believes he has as good a chance as anyone else this December.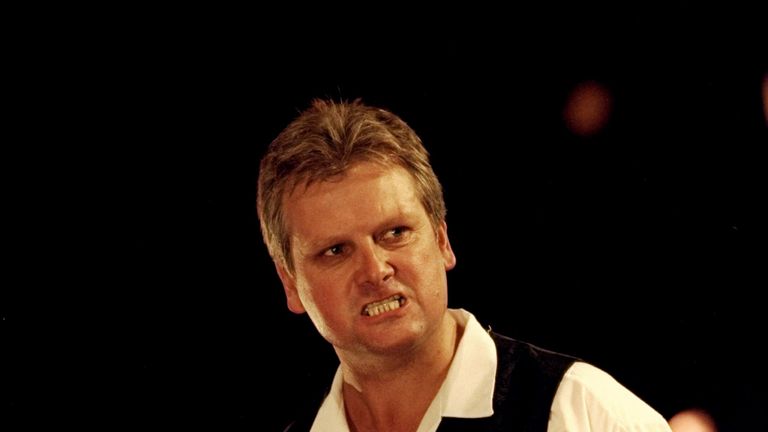 If Phil Taylor goes on and wins this year's World Championship then we'll see a few tears in his eyes.
Rod Harrington
"He's got the game, he's got the stats, he's certainly got the bottle, and he is retiring, so if he doesn't win it, it kind of doesn't matter because he's already won 16. But to go out on a high like he did in the Matchplay, then it's the dream send-off for Phil Taylor," said Sky Sports' analyst Harrington.
"If you look at the way he's played at certain times this year, he's beaten Michael in two major finals, at the World Series and the World Matchplay in Blackpool, which everybody remembers. I don't think that we can write him off, but he is going to have to play exceptional darts just to get to a final - we know that from the depth of talent in the field.
"When you see his grit and determination at times, the only thing Phil has to do is to stay relaxed and not to get involved in any arguments. He is retiring, so go out on a high, and focus on your own game. If he starts to drift and get angry then that's the only time when I've seen his form take a dip.
"The modern game is all about brash people entertaining the crowd. Forget about anything like that. Get up there, play your own game and focus."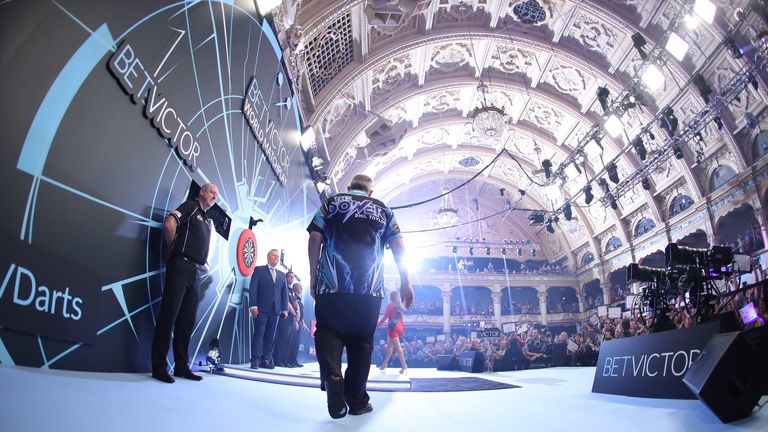 Harrington, known as The Prince of Style during his days on the circuit, also feels that Taylor will show plenty of emotion when he time comes to an end.
"I think he'll show emotion this time," said Harrington, who finished as runner-up to Taylor in the 1995 final. "If Phil Taylor goes on and wins this year's World Championship then we'll see a few tears in his eyes.
"He's going to be walking away from the game he's loved for 30 years. Let's not forget he was one of the original players that stuck together to form this company. He's sold his shares in the company so he's actually walking away from it completely. But his heart is still there with the PDC or the WDC when we first started.
"Even if he doesn't win it, we will see an awful lot of emotion from him. We're also softies at heart and if we see Phil Taylor having a little bit of a grizzle, then I'm sure we will see a few other people with tears in their eyes as well."
With Taylor's 2018 calendar packed with exhibition events, Harrington says we may even see The Power join forces with host Dave Clark, and fellow analysts Wayne Mardle and John Part as one of the Sky Sports team in the future.
"It does take a lot of getting used to and you still make mess ups as I do quite frequently. But Phil Taylor's expertise is up there with anybody else who has done it," added Harrington. "You say what you see and sometimes you give out great advice but players don't take any notice of it, which they're wrong to do.
"You're also going to rile people, but a little bit of niggle here and there is all part of the sport. It makes for good TV, that's what's live sport is all about.
"People have always had digs at Phil Taylor so he's got the right to reply. If he has a little dig at players then it could be quite entertaining."
Rod Harrington was speaking to Sky Sports' Raz Mirza. The 2018 World Championship from Alexandra Palace starts on Thursday, December 14 and ends New Year's Day.
Keep up to date with the news as the PDC celebrates 25 years on Sky Sports. So get all the latest at www.skysports.com/darts and join in the conversation @SkySportsDarts - don't forget to use #LoveTheDarts