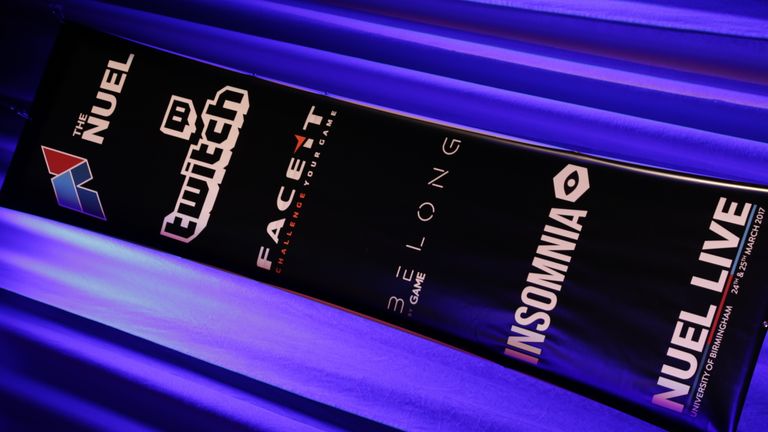 The National University Esports League (NUEL) welcomes the newly established body National Student Esports (NSE) but has expressed some doubts.
NSE, created by Benchmark, is supported by the British Universities & Colleges Sports (BUCS), the national governing body for university sports in the UK.
The NSE will run a league across seven titles, two seasons per academic year along with launching a digital community platform to raise the profile of the university esports scene.
However, there is already an existing university league, the NUEL. With more than 5000 student participants across the country, the NUEL has been providing very similar services for nearly eight years.
Founder Josh Williams reveals the two organisations attempted to work together but it fell through due to the differences in motivations.
He said: "The reason why the NUEL started was because as students, we were frustrated with a lack of opportunities for people who wanted to get involved in esports. We're very much focused on how to provide those opportunities for students and make sure people have game time while they're at university and help those who are keen to get experiences and develop a career path.
"We wanted to inspire students to continue their esports journeys long after they leave.
"What the NSE seem to be coming into this, in our opinion, is that they see an opportunity from a business point of view, from Benchmark and from BUCS to try and diversify the business effectively."
If you start putting barriers up, in my opinion, you are going in the wrong direction.
Josh Williams, NUEL founder
Josh has some doubts about the concept of the NSE but is ultimately supportive of the organisation's potential to improve students' esports experiences.
"We've seen quite a few of these concepts throughout the last few years. There is very little to make a judgement on right now. The most important thing in esports is to see what people's actions are and how they deliver on things.
"Plenty of organisations have come in and made promises that they're going to be the 'official' body or we're going to create this amazing thing that is going to propel university esports forward. So, we're going to reserve our judgments and wait and see what the NSE can do.
"All we care about is for them to be able to provide a positive impact on the students' university experience, we support that fully. In fact, we'd like more people to come into the space and to do that!
"Our main aim will always be for the students so anybody that's helping with that will be seen as a good thing for us."
With BUCS' official backing, Warwick's esports student rep Sam Hine expressed concerns over the steep membership fee for sports societies.
Josh feels this could be potentially damaging to the growth of the university esports scene.
He said: "Sustainability is the most important aspect when it comes to growing university esports. We want to make sure that in another eight years' time, we can look back and see a healthy, thriving ecosystem.
"It sounds great to be recognised as a sport by BUCS but how many esports players would want to pay £70 to be part of a club? If you start putting barriers up, in my opinion, you are going in the wrong direction.
"The students know what they're talking about, so we shouldn't forget that."