New American Haas team seals expected Ferrari engine tie-up for 2016 F1 entry
Gene Haas believes Ferrari power will give team strong foundation
By James Galloway
Last Updated: 17/08/15 3:52pm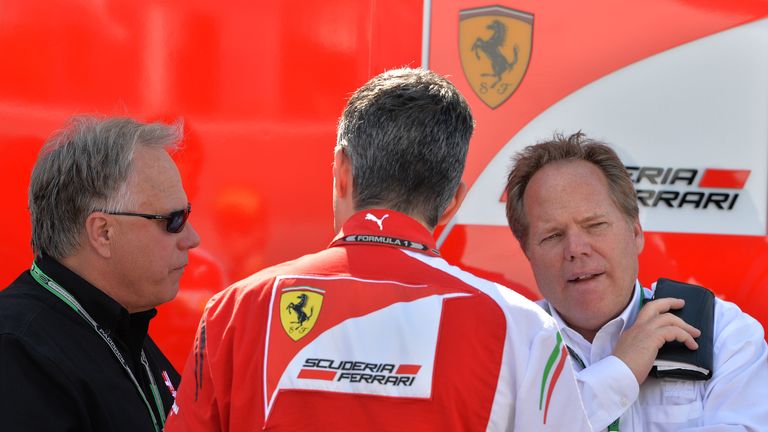 The new American-based Haas F1 Team, which are gearing up to enter the sport in 2016, have signed a technical partnership with Ferrari to run the famous Italian marque's full power unit from the outfit's debut season.
In a tie-up which has been widely expected for some time - particularly after Haas Automation became a Ferrari sponsor in July - Gene Haas's new Carolina-based operation will run Ferrari's V6 turbo engine, energy-recovery systems, gearbox as well as receiving technical support when they join the grid from the season after next. Sauber and Marussia are the Italian outfit's existing customers.
Haas, the eponymous team owner who has enjoyed great success in the American NASCAR series, hailed the significance of the multi-year deal with F1's most successful and established team.
"There is no team in Formula 1 more accomplished than Scuderia Ferrari, and no team with more history. They've been a part of Formula 1 from the beginning, and now they'll be a part of Haas F1 Team's beginning," Haas, the team's chairman, said in a joint statement.
"Formula 1 is the pinnacle of motorsports. It showcases the latest technology and is the most competitive form of racing in the world. Aligning Haas F1 Team with such a tenured and successful company in Scuderia Ferrari provides our team with the greatest opportunity for success in 2016 and beyond."
Ferrari team boss Marco Mattiacci, who led the Maranello marque's roadcar operation in North America before being handed the company's F1 reins in April, welcomed the deal and suggested that the Ferrari/Haas relationship could stretch beyond that of a traditional supplier/customer.
"We're delighted to announce this important strategic partnership with Haas F1 Team and to welcome an American player as a new entrant in Formula 1", the Italian said.
"A few months ago we joined forces with Gene Haas on a commercial level and this is the natural next step of our growing relationship. While our objective is to reinforce our power unit development programme for all our customer teams, we believe this new partnership has the potential to evolve beyond the traditional role of supplying our power unit and all related technical services.
"United States continues to be one of the most important markets for Ferrari and it offers many interesting opportunities. We look forward to supporting Haas F1 Team in its efforts to become a competitive player on the Formula 1 grid."