Sky Sports exclusive: Jean Todt explains FIA's stance on Sebastian Vettel-Lewis Hamilton clash
In an exclusive interview with Sky Sports News HQ's Craig Slater, Jean Todt explains the FIA's stance on the Sebastian Vettel-Lewis Hamilton Baku clash.
Last Updated: 18/07/17 12:18pm
The transcript in full...
Craig Slater: It was a very exciting, partly controversial, grand prix in Baku - probably a difficult one for everyone to handle. The majority of drivers I have spoken to are very happy with how the stewards, and eventually the FIA, dealt with the big controversy between Lewis Hamilton and Sebastian Vettel.
But some questions do remain. If there is violent conduct in other sports, like soccer, rugby or cycling, like we saw in the Tour de France, it is almost certainly dismissal, why is Formula 1 any different?
Jean Todt: "We are in a business where we need to be very precise. I am not very familiar with cyclists or football but I think it's irrelevant to compare what happened recently in the Tour de France and what happened in Baku.
"The cyclists were in full action and not during a neutralised period. I don't know what would have been the consequences or what would have happened.
"Let's concentrate on the Formula 1 case and I'm happy to try and help in your understanding."
CS: Should there be a rule that if there is deliberate contact between two cars, if someone initiates contact with another car deliberately, that should be an automatic black flag?
JT: "Number one, each incident will be different. The FIA and stewards have been blamed that we did not leave enough free racing, which I can sympathise with. I heard 'don't do anything, let them deal on the track as they wish they want to deal'. Then, when it happens in a different way, it's 'the FIA and stewards should have done [something]'.
"Let's face the situation how it has happened. Before the re-start after the Safety Car, there was an unacceptable incident between Sebastian Vettel and Lewis Hamilton. Then it is up to the stewards to decide what should be done.
"I was very interested, I was watching the TV and I was curious to see what would happen. It was completely irrelevant for the president of the FIA watching from his home on TV to call the stewards and tell them what to do.
"The stewards decided that Sebastian Vettel should have a 10-second stop-and-go, which is quite a severe offence which means that it modified the result from being the winner to finishing fourth. His points went from 25 to 12 points so he lost 13 points because of that. It is up to the stewards to decide.
"The reason why, as president of the FIA, I felt uncomfortable was because of what I heard about Lewis Hamilton not doing anything different from what he had done under the previous Safety Car.
"After the race, there were some comments from the [Ferrari] team and from Sebastian Vettel about how unhappy they were and how unfair this decision was made.
"I thought that we needed to understand better what had happened. That is why I asked the Deputy President for Sport, Graham Stoker, the Head of Formula 1, Charlie Whiting, and the Head of Safety [Laurent Mekies] to speak with Sebastian Vettel to try and understand better.
"After that, they came to me and asked me to seize the driver, which I did, and then the decision was taken not to ask any more.
"It is important that we are precise. It was also in respect to Lewis Hamilton to clarify that he was not at all responsible for this happening."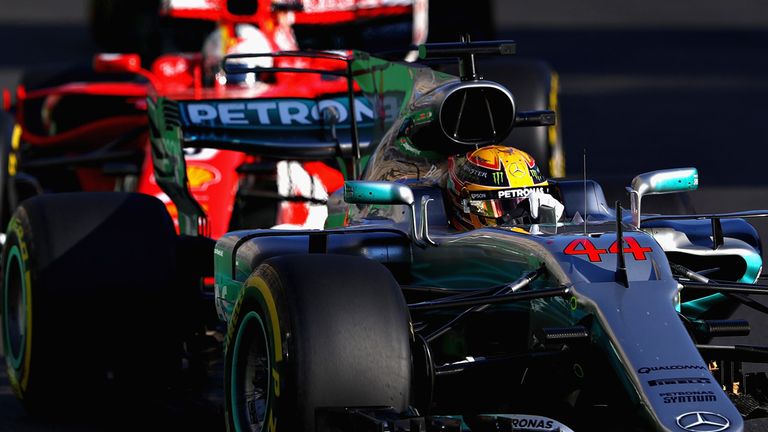 CS: May I ask about the apology? Sebastian Vettel was warned about his conduct in Mexico and as we understood it, he was given exemption from a tribunal on an exceptional basis on that occasion…
JT: "It is up to the president of the FIA to decide whether he should be asked to go in front of the International Tribunal.
"Mexico was a completely different offence, and we have seen Sebastian is not always able to control himself as much as we should - I used to run drivers and they are in a very tense situation - and I think you must try to interpret the situation well. This does not give them the right to do anything but you must try and understand it.
"It is very easy to make decisions behind a desk or to judge behind a desk. You must accept in life that human beings are emotional. This was a completely different matter but, clearly, Sebastian has had some very strong warnings. Clearly, it won't happen again and if it does, the consequences would be very severe.
Hamilton accepts Vettel apology
"Two other comments I could say. He suggested he could try and bring something back to the sport, to the fans, to people who are giving so much of themselves - like stewards, like marshals. We accepted that.
"I refused any support on road safety activities because it would look completely inappropriate. But I think it is very good if Sebastian is supporting, helping, Formula 4 drivers, Formula 3 drivers, Formula 2 drivers. He will probably tell them what they should not do as he did and as, hopefully, he learnt out of it.
"I am sure he will be a good support to participate in the very important conference with all the marshals, all the stewards, which we host in Geneva in January every year."
CS: But do you understand why some of us question the sincerity of the apology when, in the aftermath of the race - and we're talking about an hour or two - he did not apologise. He had the opportunity to but was evasive to questions and did not wish to take any responsibility.
JT: "He was digesting the scene and the emotion was such that he did a big mistake. He slowly understood that he did a big mistake and at least he ensured me that it would never happen again.
"Time will tell if it never happens again, but if it does, the consequences will be very severe."