Fernando Alonso's great expectations for McLaren in F1 2018
Fernando sets sights on challenge to F1's 'Big Three' later in 2018
By James Galloway in Melbourne
Last Updated: 13/12/18 3:28pm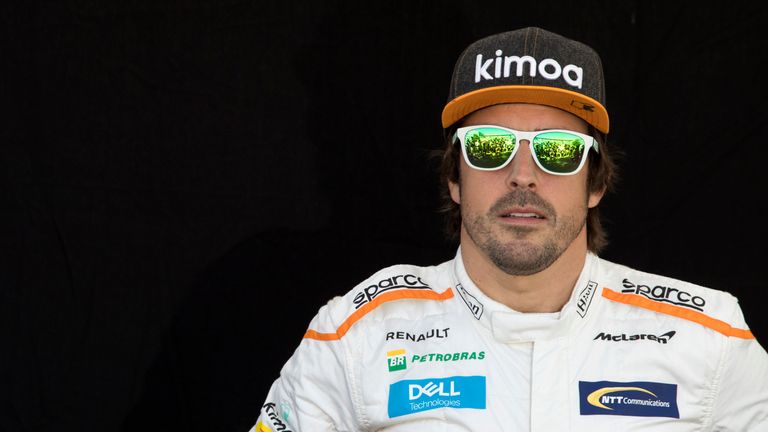 Fernando Alonso says 2018 is McLaren's time to deliver and he expects the team to start challenging F1's "leading group" later in the season.
McLaren's bid to re-join the grid's top teams begins at the Australian GP this weekend with the Woking outfit entering the season on the back of a mixed winter testing programme when their new Renault-powered showed flashes of strong speed but was hit by five separate reliability stoppages.
But, two weeks on, and Alonso says "all of those issues are now fixed" and the team can now focus on performance with the Spaniard conceding they are not on Mercedes, Ferrari and Red Bull's levels yet.
"The expectations are always high because we are McLaren and we have to deliver better results than we saw in the last few years," Alonso told reporters at Albert Park.
"This is the season to do that.
"I understand we are not at the level of Mercedes now, or Red Bull and Ferrari, after winter testing.
"We are not in that leading group yet but we should be there in a couple of races time or the second part of the championship because we are McLaren. We should be there."
Although unlikely to be challenging the sport's so-called 'Big Three' in the season's opening weekend, McLaren should still be able to target their first top-10 qualifying and race results in Melbourne since 2014.
McLaren are one of several teams expected to introduce key car upgrades for the season-opener and Alonso is expecting the season's early weeks to produce immediate development steps.
"This will be our lowest level," he said. "During the season we will improve a lot and should be the team that will progress more compared to the other teams, just because the integration to a new power unit will require time. The chassis has been designed with many updates that will come very soon in the first couple of races.
"What we will see here is going to be important, but it will be better and better. I expect a very strong McLaren in the second part of the season."
The Woking team first challenge will be to win supremacy in what is expected to be a particularly fierce midfield contest featuring Renault, Haas, Force India, Williams and Toro Rosso.
Setting out McLaren's initial targets, Alonso said: "Hopefully 100 per cent in Q3, regularly in the points, fighting in the top five and, hopefully, close to the podium in some of the races.
"We know that the opportunities will come and in those we will deliver, hopefully."