Five questions to ask after Sebastian Vettel's Malaysia GP win
Did Mercedes make the wrong call? Does Ferrari's SF15-T have the pace of Mercedes' W06? Is Sebastian Vettel 'back'?
By Mike Wise
Last Updated: 21/04/15 3:24pm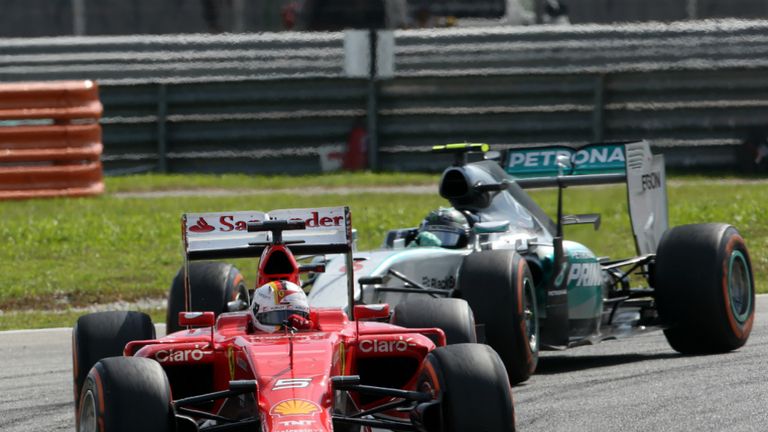 After qualifying behind Lewis Hamilton in wet conditions on Saturday, Sebastian Vettel thought victory was possible but suggested that more rain on race day was what he and Ferrari really needed. As it was, the win came in baking hot conditions. So how did they manage it and what does it mean?
Did Mercedes make the wrong strategy call?
The hint before the race was that, although three stops would be the norm, Ferrari could go for two and so it proved. Toto Wolff suggested that two stops might also be possible for Mercedes but instead both Lewis Hamilton, the early leader, and third-placed Nico Rosberg pitted on lap five after Marcus Ericsson's spin brought out the Safety Car.
Vettel therefore led on the re-start and it could be argued that Mercedes made the wrong call in the sense that Hamilton - who said they'd planned an early stop if the Safety Car came out but were surprised at just how few cars followed them in - and Rosberg lost time in the pack. Mercedes evidently believed that the superior performance we've seen from the W06 thus far in 2015 would have made the difference over the duration of the 56-lap race. It was a fatal miscalculation.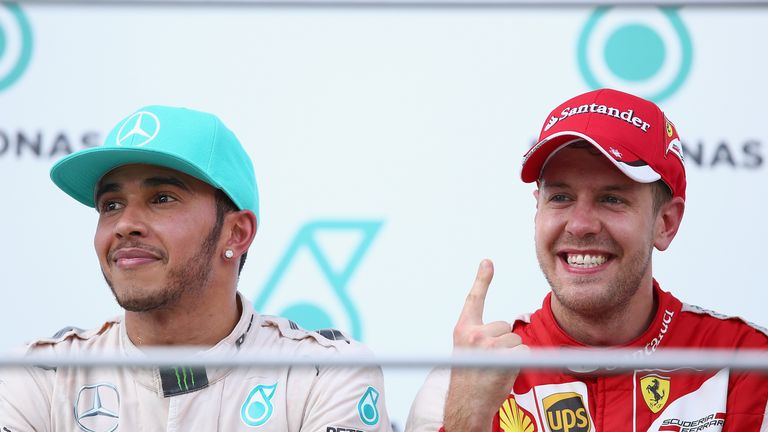 Is the Ferrari a match for the Mercedes on pace?
There's no doubt that the SF15-T is a league above its predecessor; that much was clear in pre-season, with a re-designed engine giving much-needed grunt while a low-downforce package also gave Ferrari the edge in the first and final sectors at Sepang. Vettel qualified just 0.074s behind Hamilton but let's remember that Lewis' time was set at the start of the final session when he was about 1.2s ahead of the rest. The track was drying thereafter and conditions meant that the business end of Saturday afternoon was not about ultimate performance.
Earlier, Hamilton had topped the first (dry) qualifying session with a time about 0.6s faster than Vettel - rather closer than the 1.4s gap between the two in Melbourne qualifying but nevertheless still indicating Mercedes' advantage over a single lap is considerable. But the chequered flag is more than a single lap away...
Was tyre wear the key to Ferrari's victory?
Now we're getting somewhere. Ferrari had demonstrated superior long-run pace during Friday practice and although there was no direct comparison with Mercedes on the hard tyre, it was clear that the Silver Arrows were burning up their option tyres quicker than the Ferraris, hence Vettel's two opening stints on the medium tyre that set up Sunday's win. In contrast, Hamilton could be heard complaining that his hard tyres weren't lasting and later pulled out of his third stint - on mediums - after 14 laps. Vettel's first stint was 18 laps.
According to Sky Sports F1's Martin Brundle, an indication came at the start of qualifying. "When Mercedes went out on the medium compound in Q1 it pretty much showed their hand that they were going to three-stop and that they preferred the hard compound tyre," he said. "I think at that point Ferrari thought 'hang on, we have a great chance here'."
Ferrari technical director James Allison, whose cars when he headed up Lotus's design operation were similarly kind on their rubber, said: "Our tyres worked well on Friday. It gave us the confidence to know we could go deep into the race on that first stint. So we didn't have to make that early stop. That allowed us a relatively easy passage past them."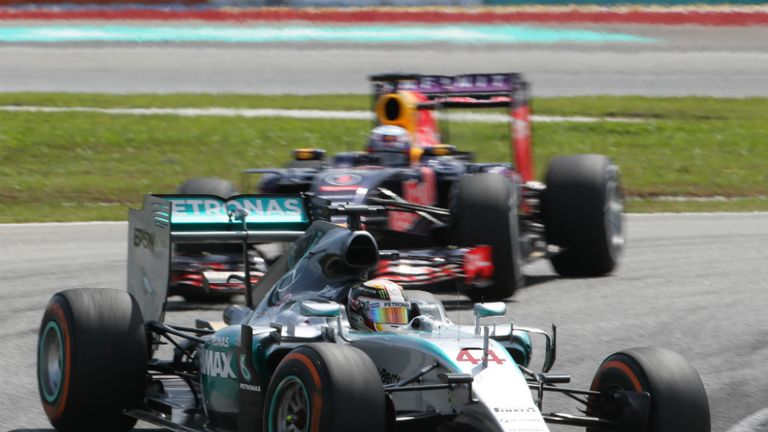 Are Ferrari now contenders?
If every race was held on a track with tarmac baking at 64 degrees Celsius then definitely. But it's perhaps wise to reserve judgement. If anything, getting the tyres switched on rather than making them last is the challenge in the cooler climes of Shanghai, so the Scuderia might not have it quite so easy there. But a raft of development parts are promised and there's still 17 races to go. Even so, Toto Wolff said afterwards of Vettel that "he is a championship contender" and the German is now just three points behind Hamilton in the standings.
Is Sebastian Vettel 'back'?
Seeing the four-time champion in tears afterwards brought back memories of his first-ever win at Monza in 2008. And with Vettel appearing on the podium's top step for the first time since Brazil 2013, it might also confuse the theories explaining his under-performance last season, when Daniel Ricciardo managed to coax greater speed out of the Red Bull RB10 while also keeping his tyres in better shape.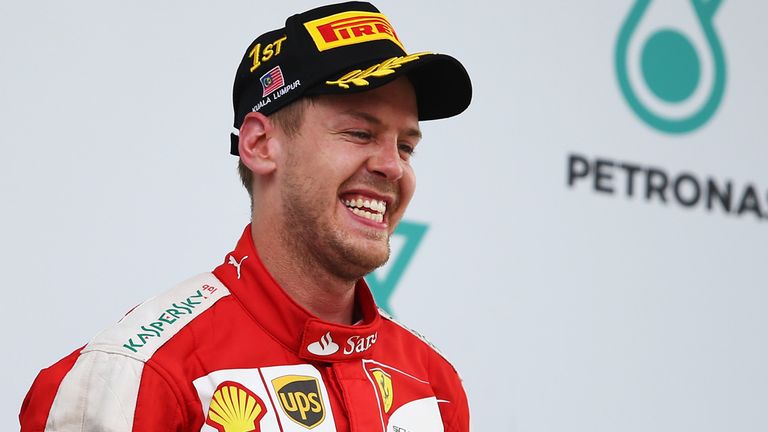 But if the ultimate measure of a driver's performance is his team-mate, then Vettel might have cause to be grateful for the presence of Kimi Raikkonen, who had seemed just as strong as the weekend got underway but ultimately proved luckless. It's an attribute all the great champions need and although it's still early days, the feeling already is that the change has done him good, something has clicked and Vettel has found his mojo again.