Stoffel Vandoorne confirms McLaren reserve driver role for 2016
Vandoorne to test Japanese Super Formula car as McLaren plot where to place him to keep racing instincts sharp next season
Last Updated: 10/11/15 11:05am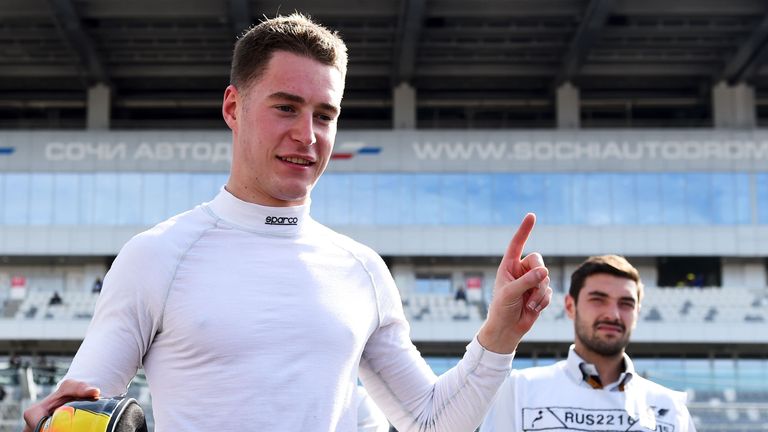 GP2 champion Stoffel Vandoorne has confirmed he will succeed Kevin Magnussen as McLaren's reserve driver in 2016, but has made clear his desire to dovetail his duties with a racing programme - with Japan's Super Formula one such possibility.
As the highly-rated 23-year-old continues to edge closer to an F1 race seat, Vandoorne will, as expected, provide back-up to Fernando Alonso and Jenson Button next season in the same test and reserve role filled by Magnussen this year. McLaren have decided to release the Dane at the end of the season.
Magnussen, aside from a brief outing at the season-opening Australian GP in place of a recuperating Alonso, has not competed in any category this year - but Vandoorne has made clear he needs to keep race sharp in 2016.
"I definitely want to race something next year, but what it will be we don't know yet. There's definitely some options though, and we're talking about them," he told McLaren's website.
"I'm going to be test and reserve driver at McLaren anyway, which is a good position to be in. Obviously I want to race something next year as well, to say sharp, to stay fit, and to stay focused, so we'll see what comes out.
"And if you stay sharp, fit and focused, then if any opportunity arises in F1 you're 100 per cent ready to jump in."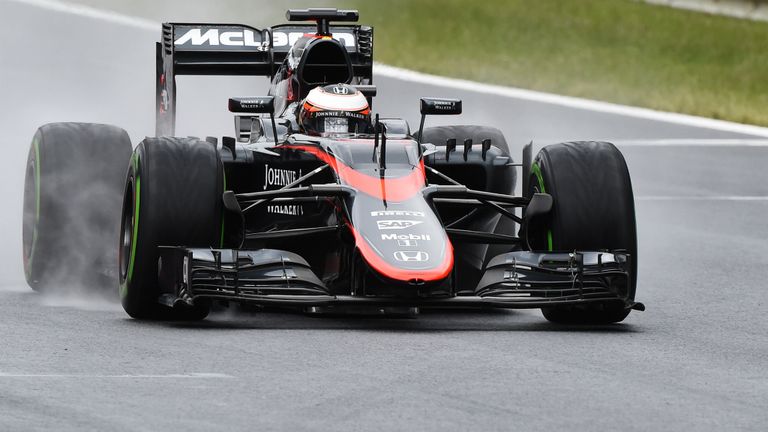 Although at one stage it looked as though McLaren might promote Vandoorne straight into one of their race seats on the back of the Belgian's dominant GP2 campaign, Jenson Button subsequently agreed to stay on for 2016 and Alonso remains under contract.
With it appearing unlikely that Vandoorne will race for Manor, where both seats remain unfilled, McLaren have a dilemma where they place the Belgian next season.
Under the rules of GP2, champions are not allowed to return to the junior series to defend their title. Having therefore reached the ceiling of junior single-seater racing in Europe, Vandoorne is looking to Japan and the Super Formula category with a test lined up for later this month.
"There are definitely some possibilities, and I'll be doing a Super Formula test in Japan soon," he added. "As McLaren's test and reserve driver I'll be at all the F1 races, and I'll be in the F1 paddock, so I should be in a good position anyway."
Although not an established route to F1 in recent years, Ralf Schumacher and Pedro de la Rosa won the Japanese category, then known as Formula Nippon, in the 1990s before arriving at the top level. Japan's former F1 drivers Kamui Kobayashi and Kazuki Nakajima, the 2012 and 2014 champion, raced in the series this year.
Teams run 2-litre turbo charged engines from either Honda, McLaren's F1 partner, or Toyota and the 2015 season ran for seven rounds between April and November.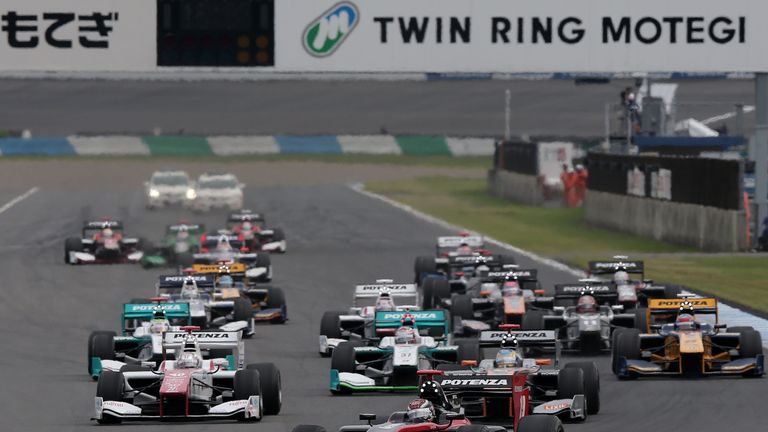 "The Super Formula cars are really quick. Okay, you don't have that much horsepower, but the cornering speeds are very impressive indeed," he said.
"For sure they're quicker around the corners than F1 cars nowadays. As for [F1] 2017, at the moment I don't know how much 2017-focused testing there will be in 2016 - that's going to depend on how the rules are written. In recent years it's been very difficult for young drivers to get a lot of mileage in an F1 car, so I hope we get more in-season testing next year." 
Under the current 2016 Sporting Regulations, two in-season tests are permitted next year while Pirelli have been given the green light for extra tyre testing in preparation for F1's 2017 car design overhaul.
Watch the Brazilian GP live on Sky Sports F1. Race-show coverage begins at 2.30pm on Sunday with lights out at 4pm. Watch all three days of the Brazilian GP for £10.99 on NOW TV. No contract.