Jules Bianchi's family cling to hope that F1 star will wake up
Jules remains in a coma six months after horror crash in Japan
Last Updated: 13/04/15 11:31am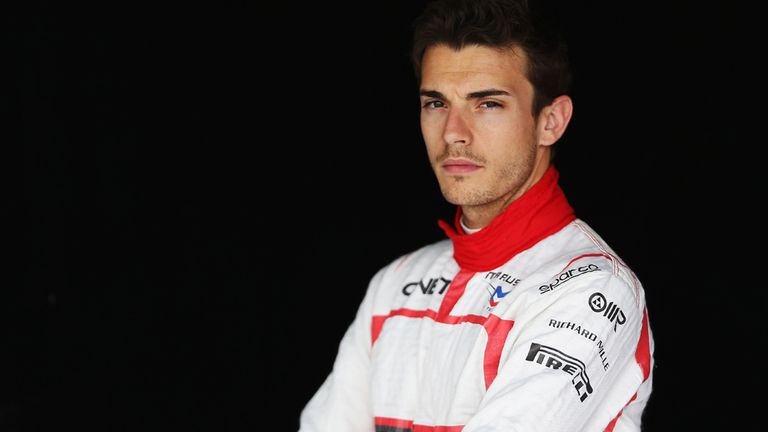 Jules Bianchi's father admits his son is showing little sign of improvement and remains in a coma, six months after his horrific crash at the Japanese Grand Prix.
The Frenchman crashed into a tractor that was recovering the Sauber car of Adrian Sutil in October last year.
He has been in a coma ever since, and his father Philippe says the family is just clinging to the hope that he wakes up.
"The only thing we can say is that he fights with force, as it has always fought before and after the accident," he told the Nice-Matin newspaper.
"Every day, Jules is doing a marathon. From a medical point of view, his condition is stable. It is fairly autonomous - no physical problem. All his organs are working without assistance. But for now, he remains unconscious, in a coma.
"For this kind of trauma, as we know, evolution is very slow. Compared to what we were told by the Japanese professor who was immediately operated in Yokkaichi, this is already night and day. There, when we arrived, with Jules' mum, there was no hope. The prognosis was alarming.
"There was talk of irreversible damage.
"Neurologically, the doctors told us that there is no specific intervention to do. The most important thing is to stimulate Jules, that he feels a constant presence at his side. That's why we take turns every day – his mother, his sister, his brother and me. He also has, Gina, his German girlfriend, who lives here now.
"Jules is young. He is 25 years old. He is very strong physically as he survived such a shock. You know, I'm very proud of Jules. I have always been. So we hope for a new development.
"From time to time, at his bedside, we see that things are happening. At times, he is more active, he moves more, his hand shakes - but is it mere reflex reactions or real? It's hard to know. The important thing is that he is being looked after by excellent specialists.
"Those people who think of him, pray for him, it is a fabulous motivator. I'm sure Jules hears. Today I want to again thank them all. And tell them that we will give news, whether it is good or bad."