Jerez test: What we learnt about the eight teams that took to the track in Spain
Ferrari set the headline times, Mercedes rack up the laps, Red Bull hide their secrets and McLaren struggle for reliability
By William Esler, Pete Gill and James Galloway in Jerez
Last Updated: 07/02/15 7:51am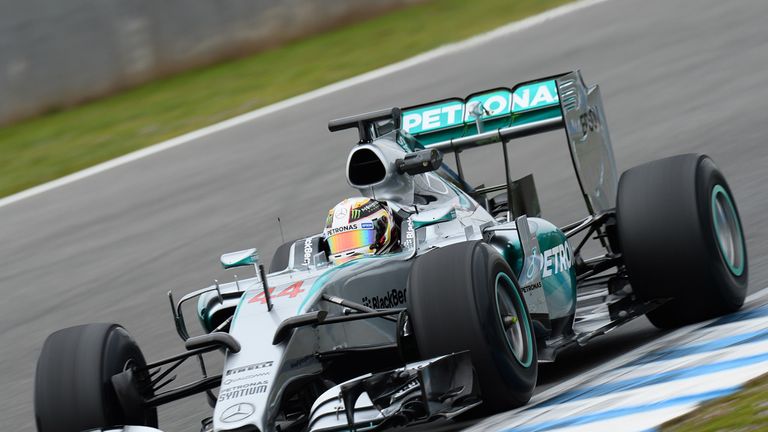 Mercedes
They might not have set any headline times, but there was nothing in Jerez to suggest that Mercedes won't be the team to beat once again. After all, the Silver Arrows didn't top any of the timesheets at the 2014 Jerez test, instead clocking up test mileage and we all know how that panned out.
Mercedes hit the ground running with 157 laps on the opening day for Nico Rosberg and over the four days completed nearly 600km more than any other team. With only a few minor reliability problems the team certainly appear to have a good platform to build on in Barcelona. And ominously for the rest of the field, Lewis Hamilton says he is struggling to tell the difference between the W06 and the all-conquering W05.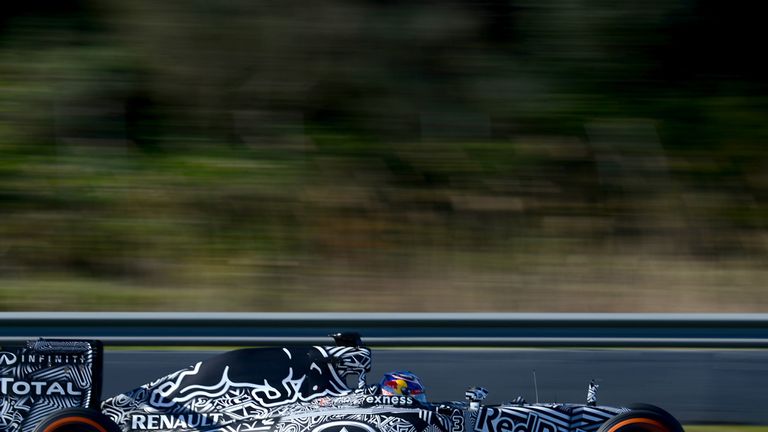 Red Bull
Even before the new RB11 in its striking camouflaged livery rolled down the Jerez pitlane for the first time, Red Bull pretty much knew that the first test of 2015 was never going to prove as turbulent as the first of 2014. The next four days duly proved that to be the case. However, the RB11's maiden steps didn't exactly represent a roaring success for the former world champions either as the team ran into problems on all four days. Certainly, Red Bull would have hoped for more than penultimate place on the mileage charts ahead of McLaren, whose frustrating teething problems with their new Honda power unit were rather reminiscent of Red Bull's own with Renault last year.
The majority of Red Bull's setbacks once again were power unit-related, their French engine suppliers already aware in the days before Jerez that a problem with a metal shaft linked to the ERS was going to cause them headaches. Still, there were late signs of progress on Day Four as the newly-promoted Daniil Kvyat completed some longer runs and new head of race engineering Guillaume Rocquelin reckons Red Bull actually left Jerez in "pretty decent shape". It doesn't appear the team are yet in Mercedes-beating shape but as last year showed, you write Red Bull off at your peril. Indeed, having gone to a great extent to try and disguise the detail of the latest Adrian Newey-inspired creation, there's quite possibly something in the design that could yet prove an ace card.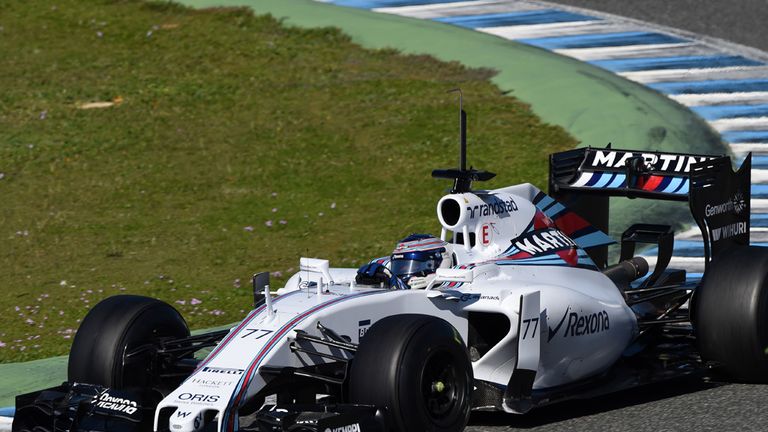 Williams
If running resolutely to your own testing programme is a sign of self-confidence, then Williams displayed as much as anyone during the FW37's first four days of running as the team quietly and efficiently worked through their job list at Jerez. There was certainly no hint of a 'glory run' from 2014's most improved outfit as Valtteri Bottas and Felipe Massa spent all week in the middle of the timesheet. While only completing the fifth most amount of laps (278), the team appeared to deliberately sit out much of the test's damp running and, once some initial teething problems on Day One were overcome, the car's reliability was such that by Day Four Massa was able to complete set-up work.
As noted by technical chief Pat Symonds, the immediately positive feedback delivered by Bottas after the Finn's first day in the car was telling, with both the team's drivers quickly describing the FW37 as a clear step forward over the multiple podium-finishing FW36. How much of a step forward remains to be seen, but Williams certainly look in good shape to pick up where they left off at the end of last season.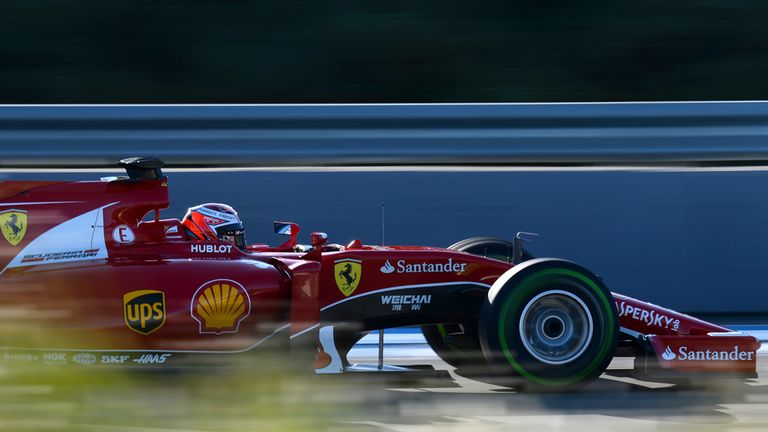 Ferrari
The resounding success story of the test as the Prancing Horse galloped to the top of the timesheets in car which was reliable and an instant hit with its drivers. "'It a new car and you usually know if a car is going to be good or not good and this year is a completely different story from last year," said Raikkonen. And from Kimi, that's praise indeed.
While Raikkonen set the fastest time of the week, a 1:20.841 on Day Four when using the soft compound, it was the 1:20.984 produced by Sebastian Vettel on the mediums on Day Two that really caused a stir. Mercedes insiders conceded it was an impressive time while team boss Niki Lauda was reportedly moved to declare Ferrari the world champions' closest rivals.
It's early days, and perhaps too early for such conclusive utterances, but the pace of the Ferrari-powered Sauber also boded well for the Scuderia's prospects.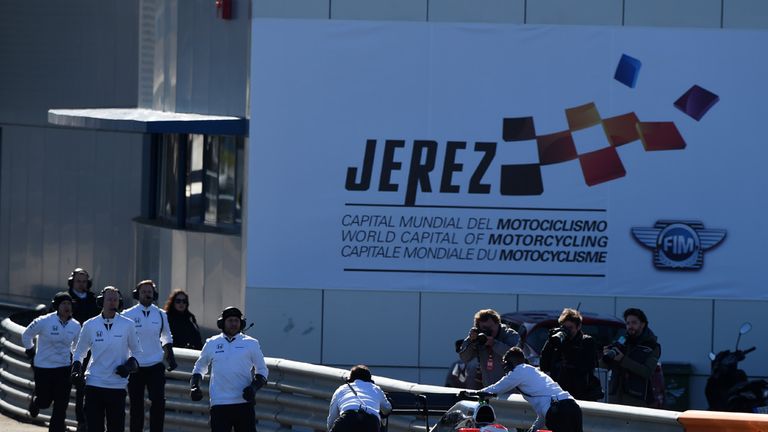 McLaren
Well, looking on the bright side, at least McLaren-Honda have got the difficult first test the rest of the field had to endure a year ago out of the way. Nevertheless, Jerez was a tough few days for the new partnership as their new car shied away from the track and a series of niggles restricted the MP4-30 to less than 70 laps. Eric Boullier was surely exaggerating when he opined that the team had completed 50 per cent of its intended target; to put McLaren's measly lap count in context, Mercedes registered over 500.
Which is not to say McLaren-Honda won't come good, however. The MP4-30 looks the part and both Fernando Alonso and Jenson Button have liked what they have felt so far, albeit at relatively slow speed. Fears about overheating are currently with foundation and, after the MP4-30 put down a 10-lap stint on Day Three, McLaren expressed their relief that the car's design had been validated.
The fact remains, however, that the MP4-30 has yet to be truly tested, at full pace or in a warm climate, and McLaren-Honda are already a long way behind. The start of 2015 could be very tough.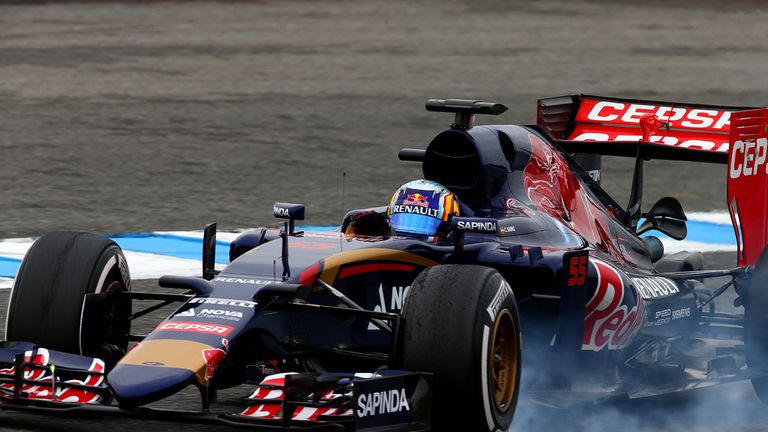 Toro Rosso
The Italian squad completed lots of laps with their all-new rookie line-up, but the STR10 looked a handful on track – especially when Carlos Sainz was at the wheel.
Team boss Franz Tost hailed the STR10 as the "best car" they have produced but with Toro Rosso solely focused on reliability in Jerez, their performance capabilities are still very much unknown. Jerez was as much about giving the 20-year-old Sainz and 17-year-old Max Verstappen mileage and track time as it was about truly testing the car. Despite their inexperience, neither driver made any costly mistakes - something which bodes well for the new season.
As in 2014, Toro Rosso completed more laps than sister squad Red Bull, but there was no headline grabbing times from a team targeting fifth in the Constructors' Championship.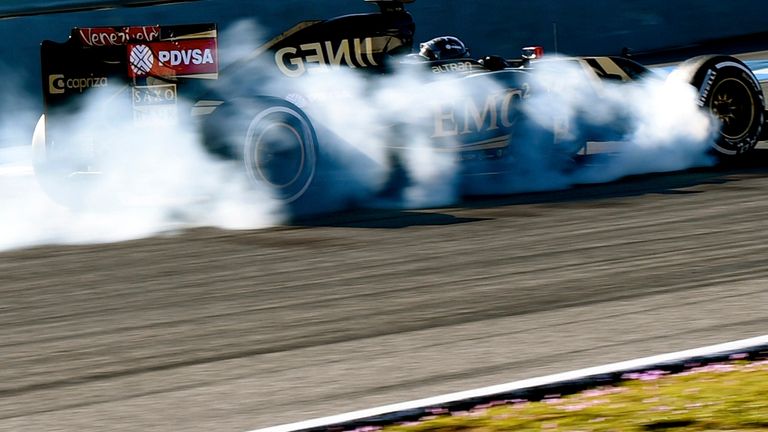 Lotus
Late arrivals to Jerez, but the wisdom of a switch to a Mercedes powerunit and gearbox showed as the E23 was able to be built up overnight and fired up first thing on Day Two – Pastor Maldonado even managed to complete 41 on the car's first day of running.
Lotus slipped down the pecking order last year as they battled with an underperforming Renault power unit and what they admit was a fundamentally flawed chassis design, but things are certainly looking more positive for the Enstone team in 2015.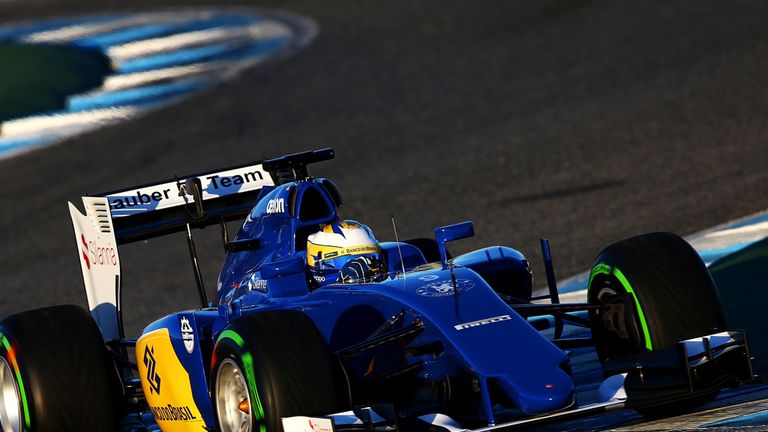 Sauber
Arguably the surprise package of the test, Sauber bounced back from the worst season in their history with table topping times in Jerez. However, there is always a danger of reading too much into testing times and with a car bereft of sponsors – bar Felipe Nasr's personal Brazilian backers – these could have been glory runs.
That said, Ferrari seem to have made a major step forward with their power unit which will be a massive boost to the Swiss team, and the overall performance of the car really can't get any worse than last year surely?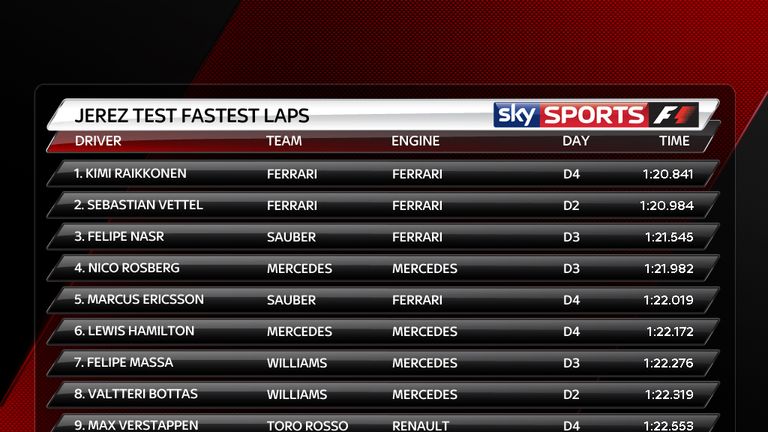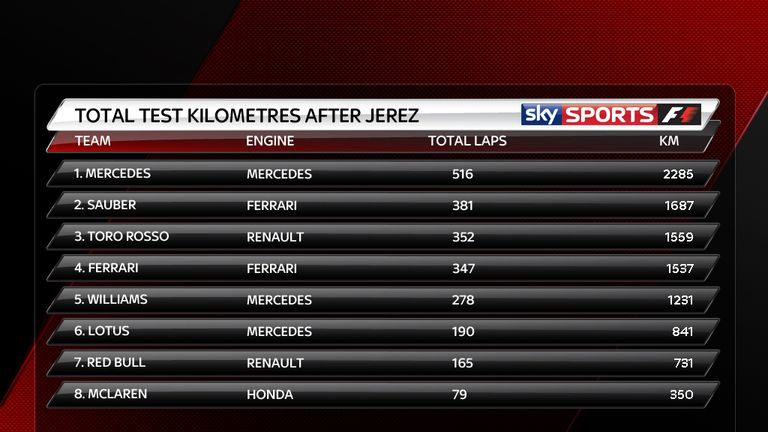 The Sky Sports F1 Online team will be providing live commentary from all four days of both Barcelona tests. Sky Sports News HQ will also have live updates from trackside.