Williams' Paddy Lowe coy on Fernando Alonso transfer talk
Spaniard thought to have been offered 2018 seat at Williams
By Jonathan Green at Spa
Last Updated: 30/08/17 7:11am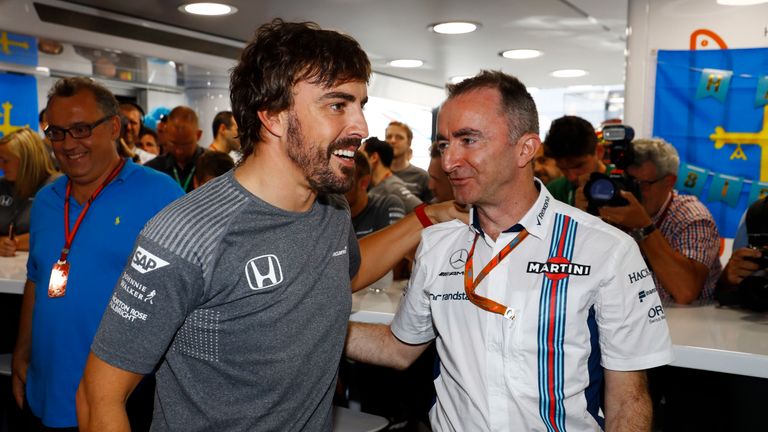 Paddy Lowe has remained coy on the prospect of Fernando Alonso joining Williams in 2018, but stated the team are trying to secure the best driver line-up possible.
Alonso's contract at McLaren expires at the end of the season and at the Belgian GP he gave his clearest indication yet that he will leave the team if they don't drop engine partners Honda.
The big rumour in the Spa paddock throughout the weekend was that the Spaniard has been offered a 2018 drive at Williams, and the two-time world champion confirmed he had several offers on the table as he prepares to think about his future next month.
Williams chief technical officer and shareholder Lowe has played down the Alonso link but the team are still to decide their 2018 line-up.
"We haven't announced who's driving for us next year. It's something we're still working on. I'm not going to rule [Fernando] in or rule him out," Lowe said.
"There are lots of great drivers out there and we will always try to get the best ones we can."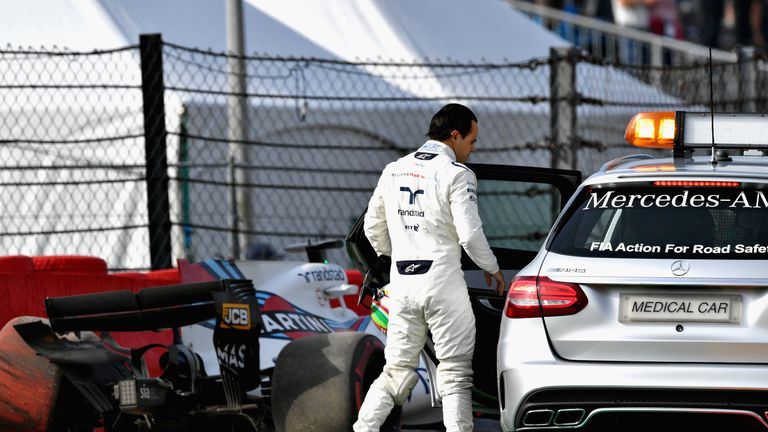 Claire Williams, the deputy team principal, will have the final say on Williams' driver line-up.
Canadian rookie Lance Stroll, reckoned to bring with him a budget of £20m, is almost certain to be retained but Felipe Massa said in Spa that his future would become clearer during the next couple of grands prix.
Alonso has seemingly lost patience with the McLaren-Honda 'project' after three frustrating seasons in which he has frequently been in the bottom half of the field and previously said he was seeking a 'winning' drive in 2018.
But Alonso has seen his options limited with Ferrari and Red Bull confirming unchanged driver line-ups for 2018 and Mercedes set to extend Valtteri Bottas' contract to continue partnering Lewis Hamilton.
Williams may not currently have a race-winning car, but a move to the Grove-based team would provide Alonso with a Mercedes engine, the strongest on the grid.
And Lowe outlined how a "great driver", such as Alonso, could push Williams to develop more an increase performance and return to the front-end of the field.
"You need great drivers and great cars to win races. You have to build a car that attracts a great driver and vice versa. The better the car you have, the better the drivers you can attract," he continued.
"I've seen how important the driver is in a team. A good team needs a good driver as much as a good driver needs a good team - they lift each other.
"With a greater driver in the team, everybody is motivated to work that bit harder for performance because they know it's going to be exploited and deliver great results. But it can go the other way if you have drivers that are not performing."
Watch the Italian GP LIVE ONLY on Sky Sports F1 this weekend. Sunday's race at F1's fastest track starts at 1pm. Want to watch but not a subscriber? Get a NOW TV day pass for £6.99!