GAA: Five talking points from the weekend's Championship action
By Robert Mulhern | Twitter: @MulhernRobert |
Last Updated: 07/09/15 2:59pm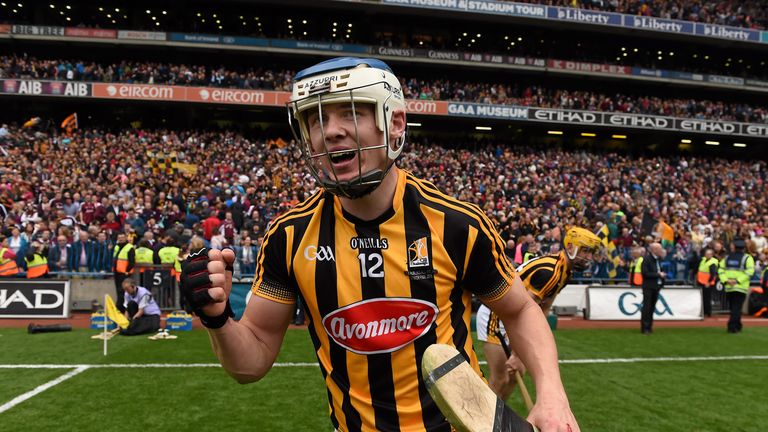 Kilkenny's true grit, Dublin play the system and two games of inches feature in this week's Championship talking points...
True Grit
Kilkenny looked like they had something extra in the locker during this season's Leinster final victory over Galway.
Against Waterford in the All-Ireland semi-final they were never in need of it but through the first-half against Galway they appeared to forget that they possessed an adrenalin shot of work rate that has come to define Brian Cody's Kilkenny.
Then at the break, Jackie Tyrell reminded the locker room it was there and it was time to pull it out. They emerged to make their first-half showing look like something from another season.
Throughout the opening 35 minutes Galway played like the younger brother finally grown strong enough to out-wrestle their older tormentor.
But with the arm-lock set, Kilkenny wriggled free to execute a punishing knockout of steady painful blows. Michael Fennelly set his feet in midfield and Reid, Aylward and Walsh stung with lefts and rights.
So often celebrated for their intensity, you couldn't but admire their tenacity. 
Ruthless victory march
Springing players from the bench has not been Kilkenny's style this season. Substitutions have only been an occasional play. So when the sign went up with Richie Hogan's number on it, you had to do a double take.
Sure, Hogan wasn't quite flying at the same altitude as last season but with Kilkenny entering cruise control he remained a threatening presence. Then Richie Power entered, deemed to be even more threatening.
Cody has a reputation for rewarding form, but he ruthlessly punished it here when he felt Hogan's form wasn't making enough of a reward. Just when Kilkenny were set to begin their victory parade.
Games of inches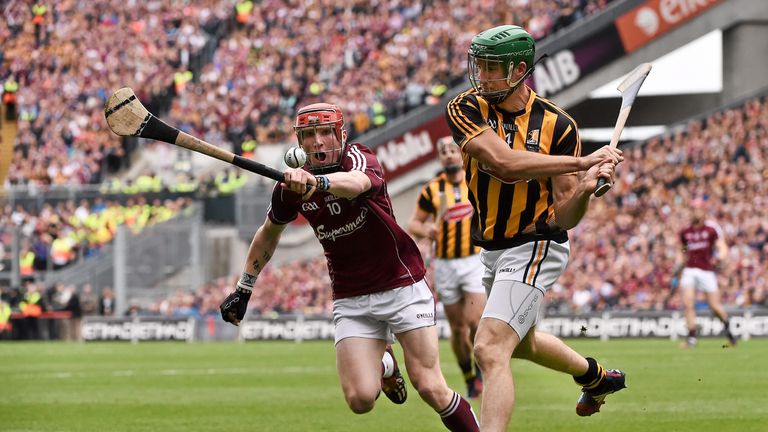 Kilkenny's resurgence didn't begin bang on the resumption. For a fleeting moment, Galway picked up where they left off and when Cyril Donnellan won a break on the '65, the Tribesmen looked certain to go four points clear.
He stumbled, then lay down expecting a free that never came.
From the next play, Conor Fogarty pointed for Kilkenny, the gap was cut to two points and the balance of power shifted.
It was a similar story less than 24 hours earlier when Lee Keegan's clipped shot on the run fell into the hands of Stephen Cluxton - a score that would have put Mayo five points clear at a crucial time. 
The No Show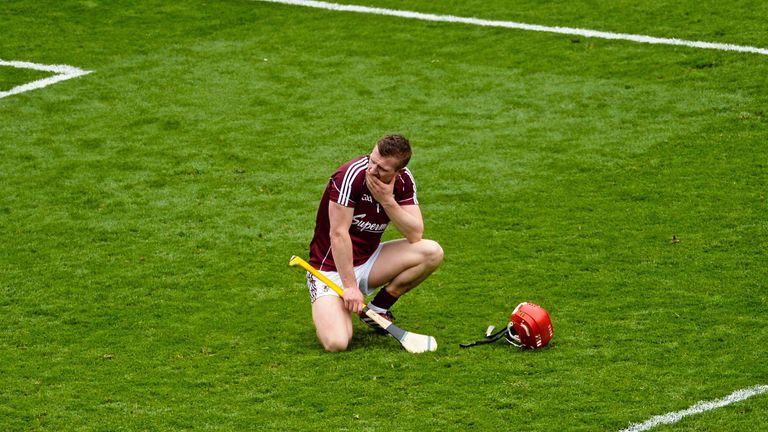 Where did Joe Canning go and what's happened to Cathal Mannion? So effective in the first half, Joe barely featured in the third quarter with Michael Fennelly controlling the supply line in midfield.
It was the key period and the Galway talisman didn't feature while Mannion was laid low by the same strain of black and amber that befell him in the Leinster final. 
Galway needed their big performers to make even bigger demands of themselves. That they couldn't was a thing of tactics and Kilkenny's suffocating style.
Playing the rules
Jim Gavin mustn't have got much sleep on Friday night. With a post 2am decision clearing Diarmuid Connolly to play, Dublin's star turn could not but have been affected by shortfall in rest and the stress of proceedings.
But to have him run-out was a victory for Dublin and all this talk that Mayo would want him on the pitch is a thing of nonsense. Mayo wanted to win and Dublin without Connolly would have furthered their cause.
The system was there to be played. That's the bigger sin. And Dublin played it because like Mayo they wanted to do everything in their power to reach the All-Ireland final. The crazy levels of committees in Croke Park afforded them that opportunity.
Winning is everything now, in the main. It's naive to think that at this level of sport, players and teams will call a foul on themselves in the name of integrity.
It happens from time to time in golf, or if you're John Mullane, who famously accepted a suspension so notable that it's still referenced now, long after his retirement.