Seoirse Bulfin feels Wexford are disadvantaged by tough start
Last Updated: 15/05/19 12:36pm
Wexford selector Seoirse Bulfin feels the draw has not been kind to his side, as they begin their Leinster Championship campaign away to Dublin and subsequently Galway.
The hurling summer roared into life last weekend, with four games taking place across Leinster and Munster. Now only Wexford and Limerick are yet to make their bow. It's not unfamiliar territory for the Yellowbellies however, after also sitting out the first round in 2018.
They managed to overcome Dublin 12 months ago, and will be hoping for a similar result when they travel to Parnell Park on Saturday afternoon.
"I definitely think it is an advantage to have a game [under the belt]," said Bulfin ahead of the tie. "We came in very cold and Dublin had put in a tremendous performance against Kilkenny, they were just pipped at the end. To be honest we were very lucky to get out of jail against Dublin at home. We got the last couple of scores.
"This year we have to travel to Parnell Park seven days after they play Kilkenny which is great preparation to get in the first round. If you play Kilkenny that is a great first round to get. We will be under a lot of pressure to perform when you are coming in cold. It is what it is so we will just have to get on with it and deal with it."
The way the draw works out, it won't be getting any easier after their Donnycarney date, as they head for Salthill the following weekend.
"It is just a quirk of the draw to be away to Dublin and Galway [first up]," he continued. "There will be no easy game in either Munster or Leinster. Having two away games first is definitely a challenge.
"Realistically we can't be looking beyond the Dublin game for now because, like we said already, so many things can happen with injuries that we are looking at the Dublin game. We will reassess after that to look at the Galway game, but two away games is a difficult ask to start with, definitely."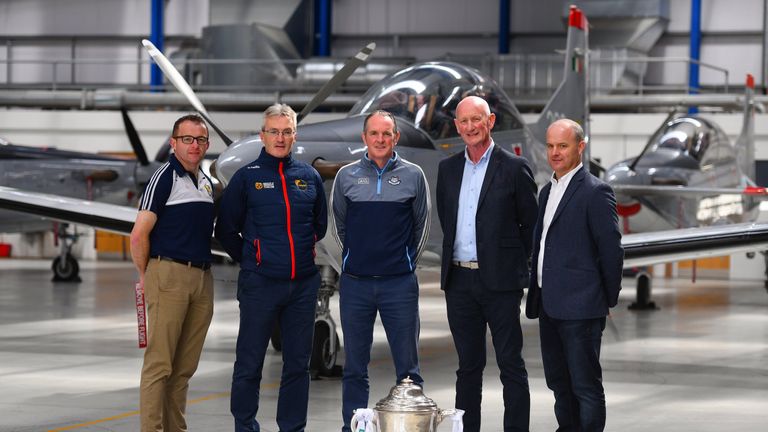 Bulfin joined the Wexford set-up with manager Davy Fitzgerald, and feels the Model County face a big season as they aim to make further strides in year three of the Clare-man's reign.
"There was a lot of progress in the first year, and last year we consolidated maybe more than anything else," he said.
"This year you'd be hoping to kick on a little bit from last year. A lot of teams were finding their feet last year with the new system and new format. You have a year of that done and everyone is better versed in how to deal with it.
"This is our third year now and I wouldn't have a bad word to say about any of the players. We get on very well. You challenge each other, you test each other, but the relationships are very good and strong. It might have looked a funny match in the beginning, but it seems to have worked so far. Guys like working under Davy and Davy certainly likes taking charge of the lads."
Ahead of their opener, Bulfin knows the importance of taking nothing for granted:
"Any one of the teams could be up or out within a matter of weeks. A good start is always important in these competitions so that is what you are looking for."
Sky Sports' live GAA coverage continues on Saturday, May 18 as Cavan face Monaghan in the Ulster Football Championship on Sky Sports Action from 6pm. You can also stay up to date with all the action by following us @SkySportsGAA and get all the latest news, previews and interviews www.skysports.com/gaa