Sky Sports will promote 'Get into Golf' as part of its activity to drive engagement and participation in golf throughout the year and leading up to the British Masters.
Get into Golf is a nationwide campaign to get more people playing golf. The scheme which is delivered locally via golf clubs and PGA professionals aims to bring 500,000 new or lapsed golfers into the sport by the end of 2018 and is backed by all the Home Unions as well as the European Tour, the R&A, LET and the Golf Foundation. 
Get into Golf's website offers a wealth of information for those looking to either take up golf or improve their game including a local activity finder for taster sessions, beginner and improver courses, as well a range of instructional content.
Sky Sports also confirmed it would repeat its "Sky Sports Thursday" initiative, making all 20,000 tickets for the opening round of the British Masters to be played at The Grove between 13 and 16 October available free of charge.
Get into Golf will be supported by Sky Sports whose talent, channels and digital outlets will provide a showcase for the initiative as well as guidance and click through links to the Get into Golf site to find more information and get involved.  The first set of activity will begin this spring, and continue through the year with key activation points around the BMW PGA Championship and The Open, the first to be shown on Sky Sports.  Further key moments will be The 2016 Ryder Cup and finally the British Masters hosted by Luke Donald. 
Jason Wessely, Head of Golf at Sky Sports, said: "Our partnership with Get into Golf illustrates our desire to help get more people to the range and out on the course. Last year's British Masters was a great success for players and fans of all abilities and this new partnership will see the 2016 tournament reach new heights."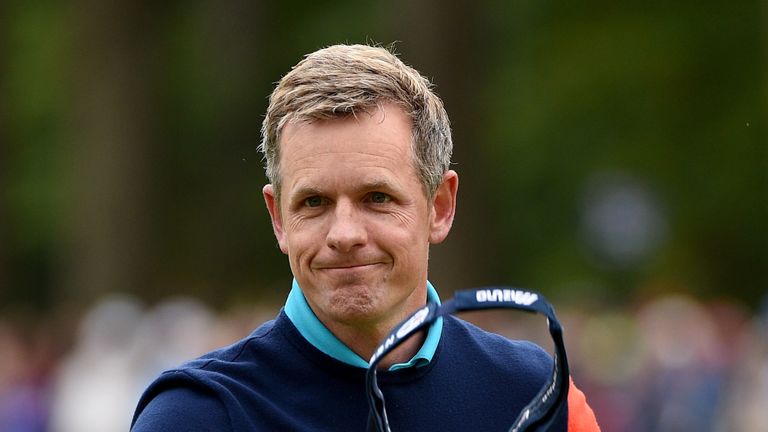 Tournament host Luke Donald, the former European and World No 1, today launched the Sky Sports Thursday free ticket offer live on Sky Sports News HQ and encouraged people of golfing backgrounds to take advantage of the initiative.
He said: "It's a huge honour and obviously we want to continue the great work that was done last year by Poults. We're putting a big focus on participation and getting people through the gates as we can.
"With Sky Sports teaming up with Get into Golf, we're hoping to increase the number of people playing golf. It's going to be a a lot of fun and hopefully it will be as big of a success if not more so than last year."
Sky Sports Thursday again forms part of a range of initiatives being run by Sky Sports and the European Tour and Sky Sports to help attract a new audience to golf alongside established fans.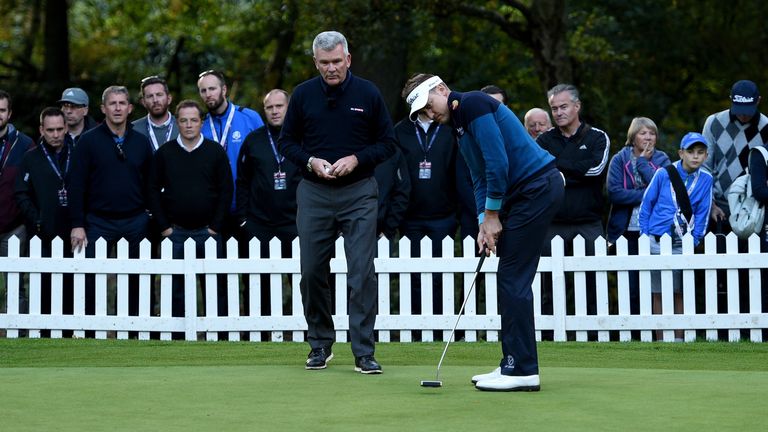 Last year all 15,000 free tickets for the opening round at Woburn Golf Club were snapped up in less than 48 hours, this year's allocation has been increased to 20,000 for the first day of the 2016 British Masters supported by Sky Sports at The Grove.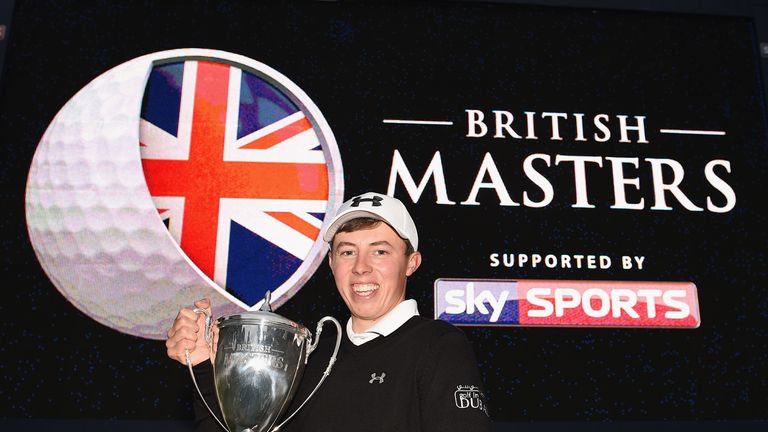 Tickets are now on general sale via www.sky.com/tickets.
More than 57,000 spectators attended last year's British Masters supported by Sky Sports at Woburn Golf Club, the home venue of 2015 tournament host Ian Poulter. Englishman Matthew Fitzpatrick, the youngest player in the field, claimed his maiden European Tour title with a two-shot victory as the tournament returned to the Race to Dubai for the first time since 2008.
After the conclusion of the tournament, Donald announced he would be taking the 2016 event to The Grove, which previously hosted the WGC-American Express Championship in 2006 won by Tiger Woods, with Poulter joint runner up alongside Adam Scott, while Donald finished in a share of sixth place. 
Hospitality packages are also available for the British Masters supported by Sky Sports. For further information or to request a brochure call 0800 023 2557 visit www.europeantourtickets.com or email enquiries@europeantourhospitality.com.
This year represents Sky Sports biggest ever season of golf with live coverage of all four Majors and The Ryder Cup. It's part of an unrivalled sports offering that includes more Premier League matches than ever before, England rugby's June and Autumn Internationals and a summer of cricket that includes England's home series against Sri Lanka and Pakistan.
For further information, please contact Sky Sports PR on 020 7032 1445