Ernie Els calls penalty on himself during BMW PGA Championship
By Ali Stafford at Wentworth
Last Updated: 25/05/17 3:36pm
Ernie Els admits he wouldn't have been able to live with his actions had he not called a penalty on himself during the opening round of the BMW PGA Championship.
The three-time Wentworth runner-up posted a one-under 71 on Thursday, where he mixed three birdies with bogeys during a solid opening round.
Els reached the turn in 34 and cancelled out a blemish at the 10th with a five-foot gain at the 11th, before missing the green with his approach in to the par-five next.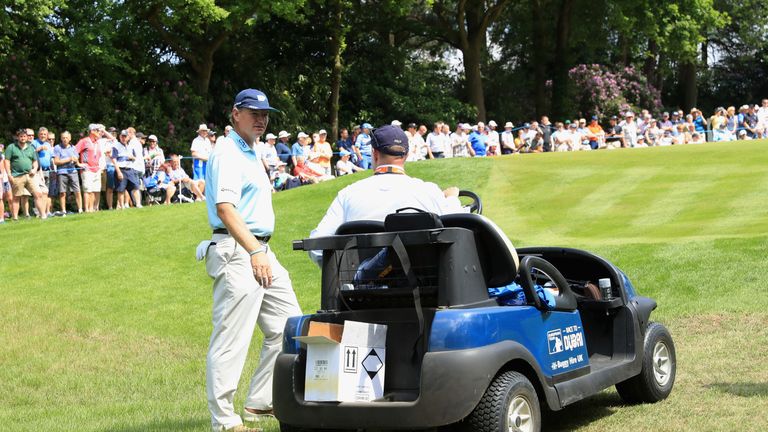 That's where Els seemingly chipped in from the rough for eagle, only to call a two-shot penalty on himself after putting his ball back in the wrong position from a plugged lie.
"I pulled my second shot a bit left and hit it into the bank of the bunker," Els explained. "I thought it was plugged, so I asked my guys (playing partners) if I could check it and they said yeah.
"I put it back and I hit my chip shot and I just felt uncomfortable by the way the ball came out. The ball came out way too good so I felt I didn't quite probably put it exactly where I should have.
"Under the rules you try and put it back the way you think it should be, but I still felt uncomfortable with it, so we took a two-shot penalty. I know deep down the ball wasn't quite where it should be and I wouldn't be able to live with myself."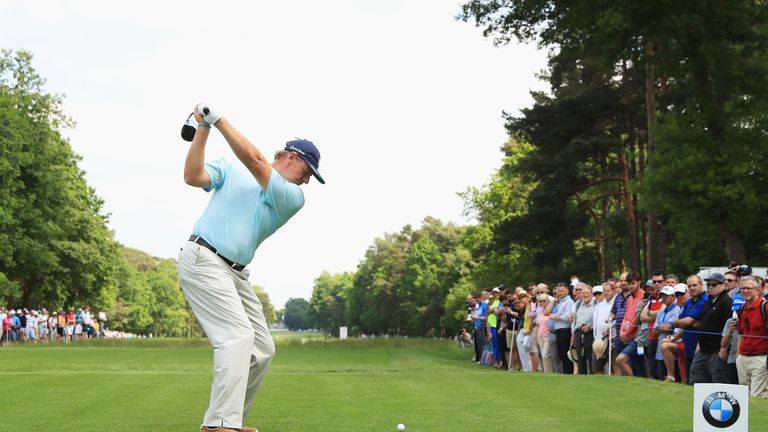 Els was a key part of the committee responsible for the significant revamp to the West Course, with the four-time major champion pleased with the results.
"The greens are absolutely as pure as you can find," Els added. "Next week we'll be playing the Memorial and I think these greens are running just as good or better than the Memorial, or Augusta for that matter.
"We listened to some of the players' comments through the years since we first started changing five years ago, and I think I feel we've got it right this time."
Watch the BMW PGA Championship throughout the weekend live on Sky Sports 4 - your home of golf