Rob Lee reflects on the huge success for English golfers in 2018
Last Updated: 20/11/18 7:43pm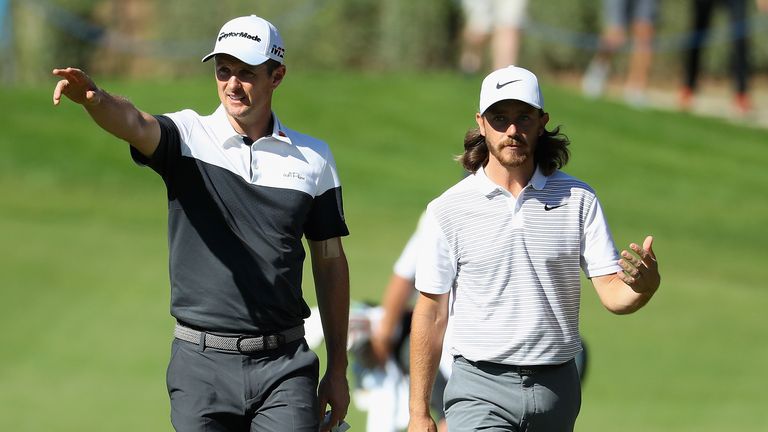 With 14 wins from 11 different players on the European Tour over the 2018 season, Sky Sports presenter and commentator Rob Lee believes English golf has never been stronger.
As we reflect on another intriguing season on the European Tour, one particular stand-out statistic for me was the huge volume of English success. No fewer than 11 different players from England tasted success, with multiple wins for Matt Wallace and Eddie Pepperell taking the overall trophy count to 14.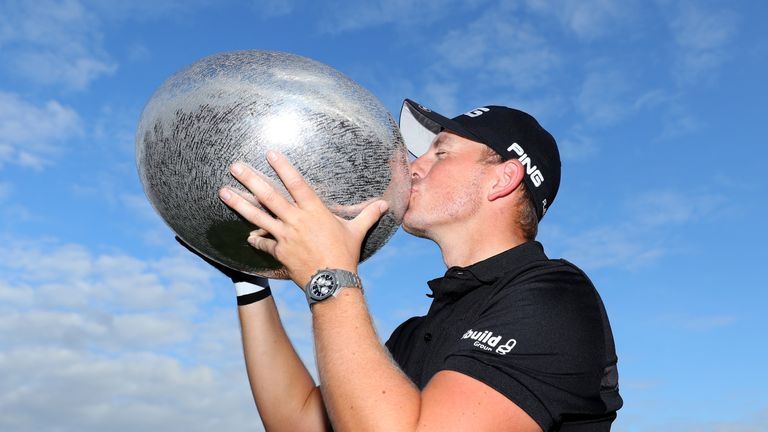 Has English golf ever been in a better place? I don't think so. One of those 11 English winners on the European Tour was Justin Rose, and he's also currently the world No 1 in a tight battle at the top with Brooks Koepka, while Tommy Fleetwood looks like ending the year in the world's top 10.
Of the 11 champions, there is a great range of ages and experience. It was great to see Richard McEvoy win for the first time after 17 years as a professional, and Lee Westwood struck a blow for the over-40s brigade with his superb victory at the Nedbank Golf Championship.
Westwood's win was one of the stories of the season. After four-and-a-half years without a victory, there must have been a fair amount of self-doubt in his mind, particularly as he is now 45 years old. We've seen him in contention plenty of times without being able to get over the line on a Sunday and, at times, it looked like he was playing to not lose rather than go all out for the win.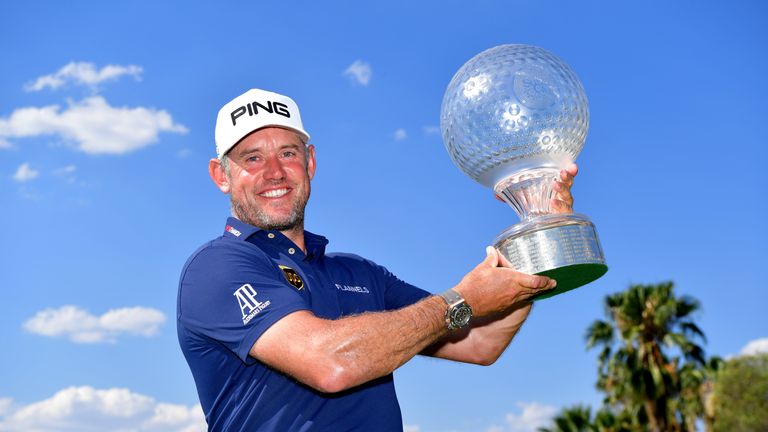 But all that changed in South Africa. He went for his shots, holed a few putts, and he wasn't far off making it back-to-back wins in Dubai until an erratic last four holes scuppered his chances. That will be forgotten, but he will remember every detail of his win in Sun City for a long time.
The way he played that final round was reminiscent of early in his career, when he was aggressive, confident and showed little fear down the stretch. It was great to see one of England's most decorated golfers win again, and that's not the last time we'll see him holding some silverware aloft.
Another great story was Tom Lewis returning to the winners' circle in Portugal at the same tournament in which he made his breakthrough on the European Tour as a raw 20-year-old seven years ago.
Since then, he has struggled to retain his card in recent seasons and had to endure a couple of trips to Q School, but he kept hanging in there, maintained his belief in his own ability, and his perseverance was rewarded with his second win on Tour just a fortnight after a morale-boosting victory on the Challenge Tour.
The renewed confidence was refreshing to see, and that has transformed his game to a level that he now looks like the incredible talent we first saw in 2011, when he led The Open as an amateur.
That Portugal Masters also witnessed a moment of history when another young Englishman, Oliver Fisher, became the first player to card a 59 on the European Tour. He's another guy with talent to spare, and it was great to see him making his mark like that.
Triple joy for Wallace
One of the candidates for Player of the Year is clearly Matt Wallace. Three wins in the season, almost four after he pushed Danny Willett all the way last week, and he's announced himself on Tour in a big way.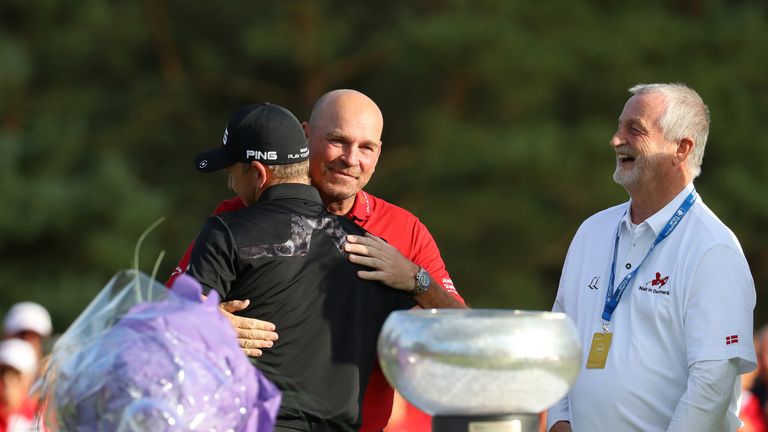 I really like his swing, I see similarities between Matt and Gary Woodland, and one thing that sets Wallace apart is his attitude. He plays to win week in, week out, and it seems like nothing else will do.
His finish in Denmark was extraordinary. Birdies at five of the last six holes got him into a four-man play-off, which he won with a birdie at the second extra hole, although that wasn't quite enough to earn him a Ryder Cup debut.
To perform like that in the final counting event, with captain Thomas Bjorn watching, was very impressive. Matt can consider himself unlucky to miss out on a place in the European team after Bjorn opted for experience with his wild card picks, but we all know how that turned out.
But Wallace has attracted plenty of attention with his three wins last season, and even the legendary Gary Player said earlier this month that he "could be the next superstar". High praise indeed!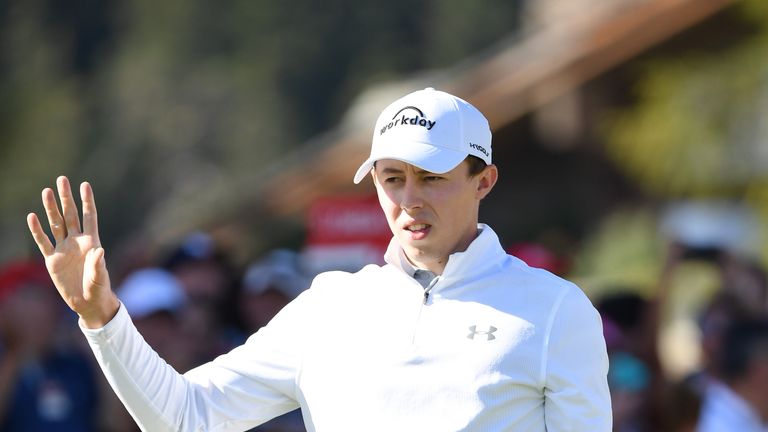 Matt Fitzpatrick also missed out on a Ryder Cup place, but he got over his disappointment by successfully defending his European Masters title in the Swiss Alps. That was probably one of the most overlooked wins of the year, but that's just the way he goes about the game.
He's a fantastic player who goes about his business with no fuss, almost "under the radar". You often don't notice what he's doing on the course until he suddenly appears at the top of the leaderboard. What I'd like to see from Fitzpatrick is a little more engagement with the fans. Whether the players like it or not, golf is a show and that connection with golf watchers around the world is really important.
Matt is the quiet man and reminds me of the likes of Brian Waites and Neil Coles, who were fabulous golfers but very understated. There's no pomp and ceremony about his manner, it is very businesslike. He plays his golf, signs his card, and his day is done.
I've heard several people say what a good character he is off the course, so it would be nice to see some of that when he's out there playing.
Pepperell at the double
At the other end of the scale you have Eddie Pepperell and Tyrrell Hatton, two guys who are extremely animated and very entertaining to watch. We need guys like that to spark the extra interest. Pepperell, in particular, is slightly "off the wall" and very unpredictable, but he's very engaging and his wins in Qatar and at Walton Heath proved he has immense talent.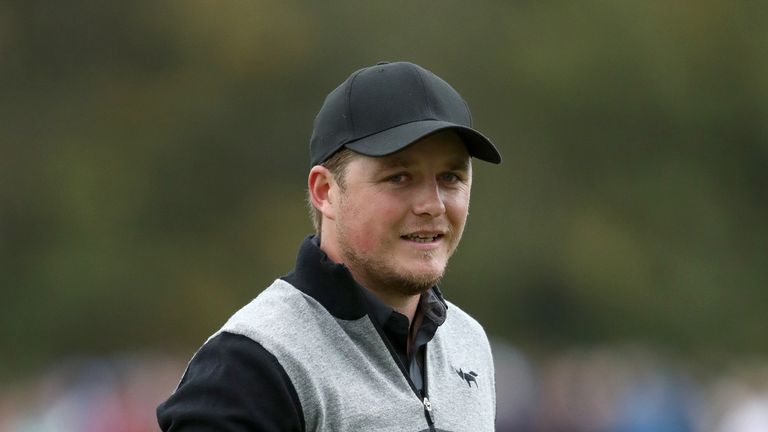 He's made it abundantly clear on social media, and in a number of interviews, that he's rather fond of his dog, Gus! But, in all seriousness, he's had a fantastic season and he's great for the game. Because of his character, and his quirky quotes, it can be overlooked that he's actually a very, very good golfer.
Eddie does everything properly, he's got a great swing, and his journey as a professional golfer has been one of the more interesting - and entertaining - in recent years. And, like Wallace, he's yet another young English player who is not afraid to win on Tour.
While the Westwood win was fantastic, the victory for Danny Willett in Dubai was just as emotional, being a full 953 days after his magnificent performance in winning The Masters.
Danny has been through some dark days since that week at Augusta National, struggling with injuries and a loss of form and spending much of his time trying to suppress disappointment. But he managed his game, and his emotions to get the job done in the final event of the season, and the relief was as evident as his delight.
It was a thrilling end to an excellent season for England on the European Tour, and I'm expecting more of the same for the 2019 campaign. English golf is in a fantastic position right now, and there's no reason to believe that trend will not continue over the coming season.