Sky Academy Ambassador Nick Dougherty took a group of budding young secondary school golfers through a masterclass as preparations take shape for the British Masters supported by Sky Sports.
The children, part of a Sky Sports Living for Sport school in Buckingham, were also treated to the first glimpse of the trophy that will be at Woburn next month when Sky Sports helps bring the British Masters back to the European Tour schedule for the first time in seven years.
Nick, a three-time European Tour winner, used his vast experience and golfing ability to encourage and teach the watching students skills and techniques that will help them improve and enjoy the game.
Sky Academy ambassador Nick Dougherty said: "It was fantastic to see such enthusiasm for the game of golf, and hopefully with the British Masters back on the schedule these kids will have even more reason to be passionate about the sport.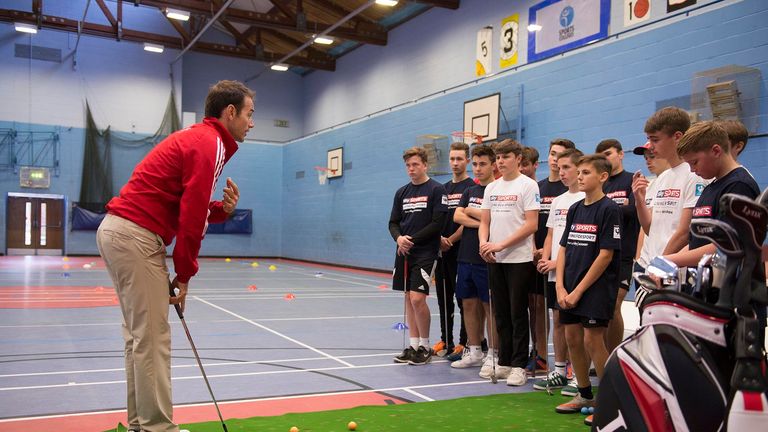 "Sky Sports Living for Sport provides so many young people the opportunity to improve their lives through sport. Golf has given me so many fantastic life experiences, it's a privilege to be able to give something back and hopefully inspire the next generation to play the game."
Sky Sports Living for Sport is part of Sky Academy, a set of initiatives using the power of TV, creativity and sport to help young people unlock their potential.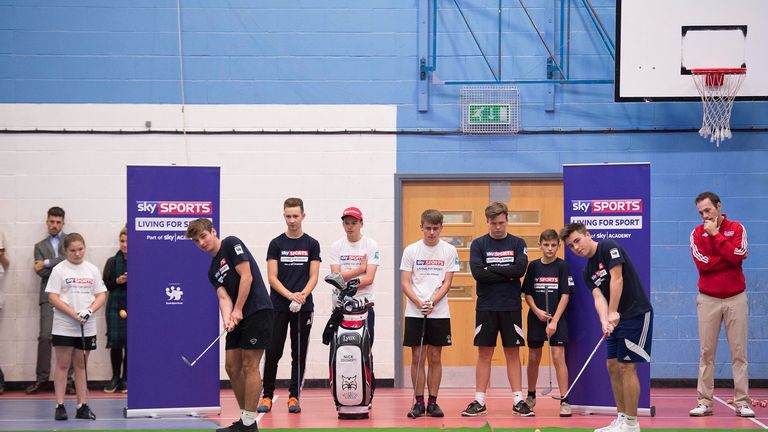 Sky Sports Living For Sport launched in 2003 in partnership with the Youth Sport Trust, it is a free initiative open to all UK and Irish secondary schools that uses sports stars and the skills learned through sport to help build confidence and develop life skills.
The British Masters returns to Woburn from 8-11 October, with Ian Poulter hosting the event this year, before fellow Ryder Cup winners Luke Donald, Justin Rose and Lee Westwood take on the duties of selecting the course in future years.
The new 17-inch double-handled silver trophy has been designed by world renowned jewellers Garrard, who are credited with supplying the America's Cup, the oldest sporting trophy in history.
Championship Director Jamie Birkmyre said: "It's a beautiful piece which will become an iconic feature of the British Masters and is a fitting tribute to the wonderful achievement of winning the tournament.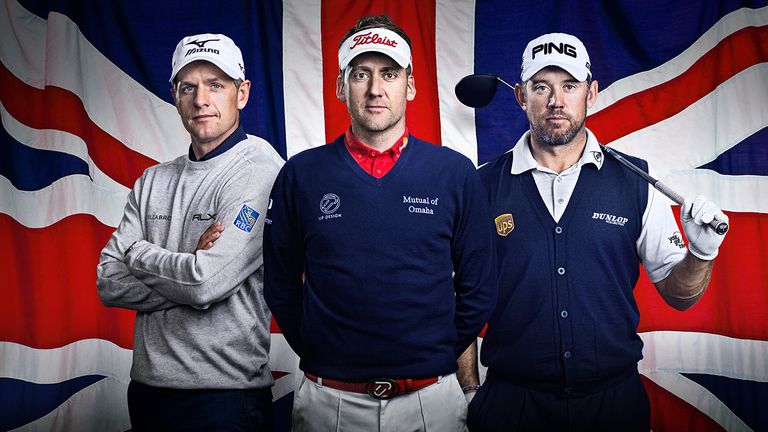 As a presenting sponsor of a European Tour event for the first time, Sky Sports will work with The European Tour and its leading players to engage and excite new and existing golf fans through its on-air coverage, promotion and staging of the event.
A competition is open until Sunday 27 September for anyone between the ages of 16 and 18, to win the opportunity to caddie for Nick Dougherty at The British Masters Pro-Am on Wednesday, October 7.
To be in with a chance of winning, visit http://skyacademycompetition.com/nick-dougherty and tell us in 100 words or fewer why you love golf and why you would like to caddie for Nick at the prestigious Woburn Golf Club next month.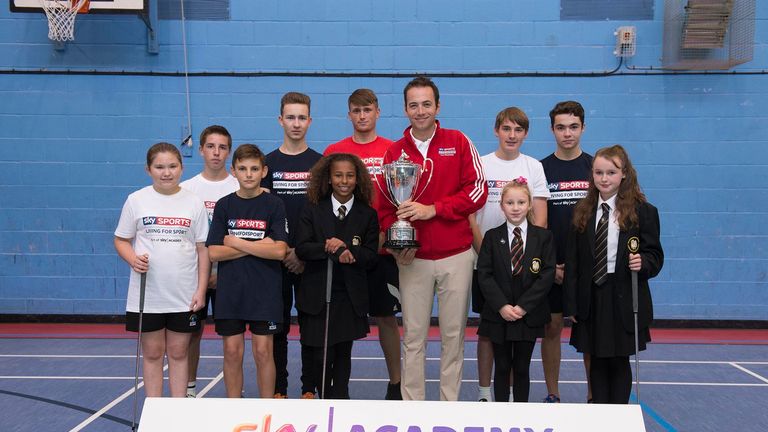 The opening round is completely sold out, with more than 15,000 spectators taking advantage of the 'Sky Sports Thursday' offer giving Sky customers the chance to be at the event for free.
Tickets for British Masters on the remaining days can be purchased online via www.europeantourtickets.com or www.sky.com/tickets  or via the European Tour ticket hotline 0800 023 2557