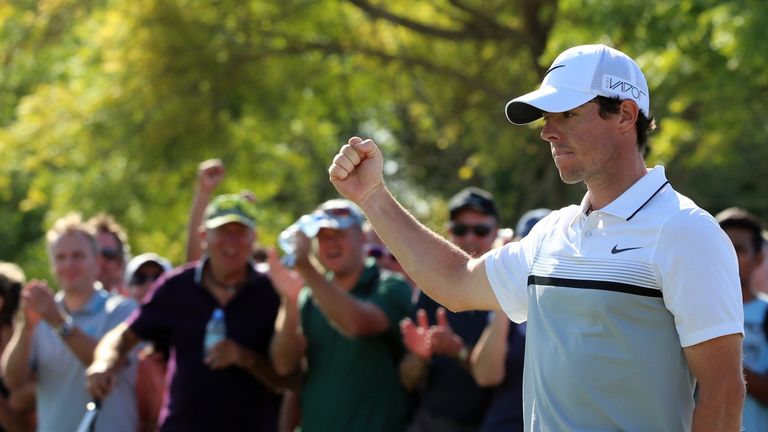 Rory McIlroy hailed his bogey at the penultimate hole as the best of his career after winning the DP World Tour Championship to claim a third Race to Dubai title in four years.
McIlroy found himself three shots adrift of Andy Sullivan early in his final round but surged in to the lead with eight birdies in his first 15 holes, only to appear to lose his advantage with a "horrendous" tee shot on the par-three 17th.
Having sent his effort in to the water, the four-time major winner then holed a 35-foot bogey to take a one-shot lead at the last, which proved enough for him to hold on for a fourth win of an injury-hit 2015. 
"It's definitely the longest putt I've ever made for a bogey," McIlroy said. "I don't think there's been one that's ever come at a better time, so definitely the best bogey of my career.
"On Thursday it was a similar yardage and I was in between a five and a six iron. I tried to hit a six iron off the back foot and left it out to the right.
"I tried to do the exact same thing today, hit the exact same shot. It was 40 yards off line. It was just a horrendous golf shot.
"I guess if I had been tied playing the last, I would have backed myself with my length, but giving myself that one-shot cushion made a huge difference and I was able to just hang on.
"I've played really good golf this week, 13 under par at the weekend, I couldn't think of a better way to finish the season."
Victory will see McIlroy close the gap on Jordan Spieth and Jason Day at the top of the world rankings, while Sullivan will now all-but certainly end in the year inside the top 50 after finishing runner-up.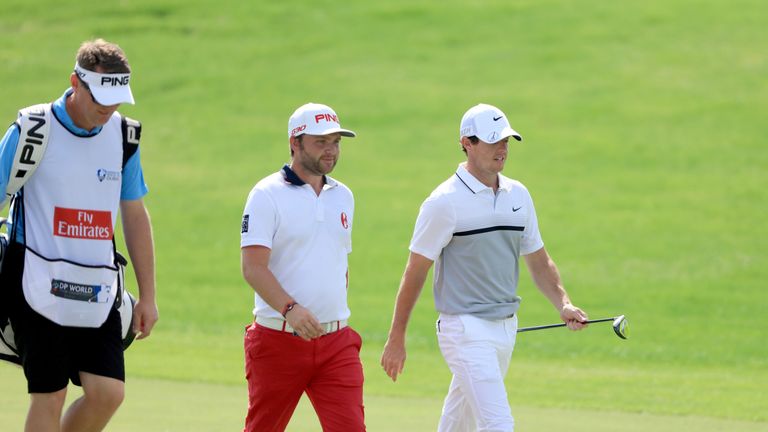 "I knew Andy was a great player," McIlroy said. "You don't win three times in a season and not be a great player.
"I witnessed firsthand how good Andy is in the first two rounds of the Desert Classic this year. We played together and he really impressed me.
He flights the ball really well, he's got all the shots, he obviously putts very well and any time I've played with Andy, I have been very impressed."
McIlroy missed three tournaments this summer, including the defence of his Open title at St Andrews, due to an ankle injury suffered playing football and needed a controversial exemption to compete in the European Tour's season finale after not playing enough events.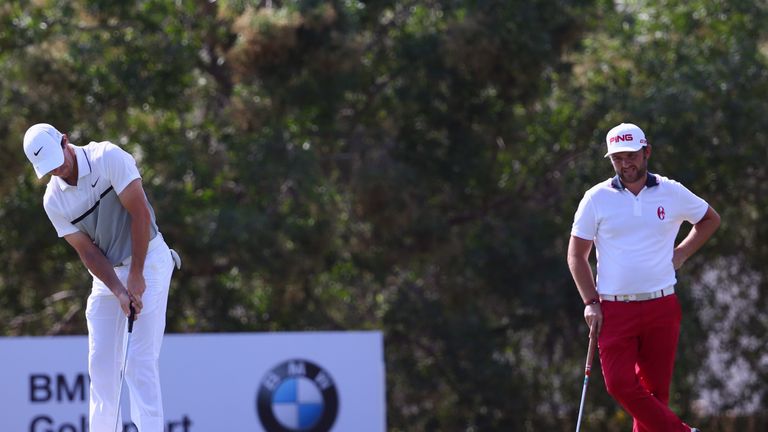 The world No 3 has struggled at times with his putting since his return to action, although feels his victory shows he's back to performing at his best.
"I'm happy that this was my last event of the year and I've done really well and I've ended the season on a high," McIlroy added. "I couldn't think of a better way to finish the season, so I'm really happy going into the Christmas break and looking forward to what's in store for 2016.
"The only thing that's been holding me back over the past few weeks was my putting. My ball-striking is right where I want it to be.
"All aspects of my game are in good shape now. If my game is in this shape going into next year, I'd be very happy and feel I could do very well."