Andy Sullivan gets advice from two former Masters champions
By Keith Jackson
Last Updated: 05/04/16 8:54am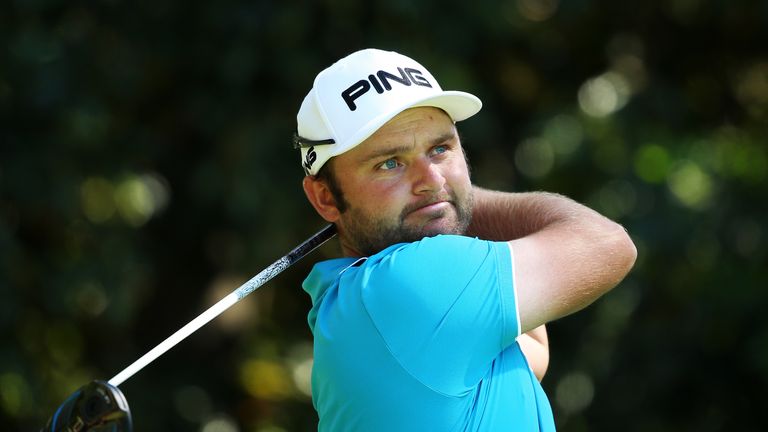 Andy Sullivan was able to draw on the experience of two former Masters champions during a Monday practice round ahead of his maiden appearance at Augusta National.
Sullivan completed a few holes in his own company before being called ahead to the group in front, and he was delighted to join Mike Weir and Mark O'Meara for the remainder of his round.
The popular Englishman is in a typically upbeat mood, and believes his "chirpy" character will help him avoid being overwhelmed by the prospect of his first Masters.
"It was really cool. Mark O'Meara and Mike Weir were in the group ahead of me and invited me to join them," Sullivan told Skysports.com. "It was great to play with them and pick their brains. Obviously it's my first Masters and I need to get as much information as possible.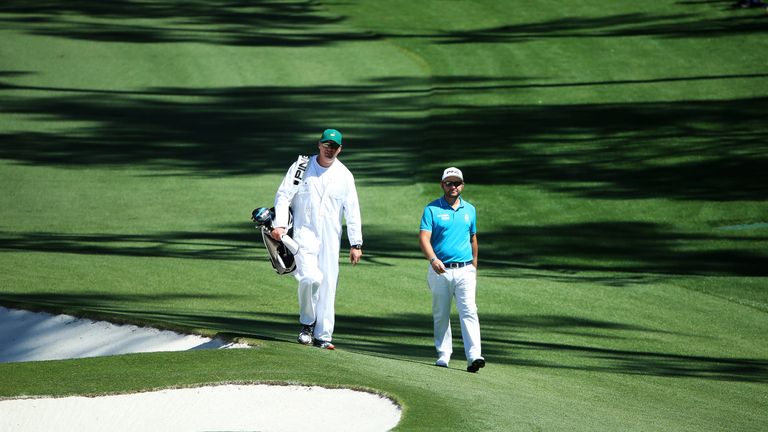 "They were pretty forthcoming with advice, and they are a great couple of guys. There was some light-hearted humour and it was good fun. It made me feel really relaxed."
Sullivan, one of 20 rookies in the field this week, also feels his positive mindset and strong all-round game will be crucial factors this week, and that his inexperience need not be a hindrance.
"Mentally I'm very strong and I'm pretty chirpy on the course, and that's going to be a key part of my week at Augusta," he added. "Being my first year here, it's so important for me to be positive and stay patient out there. I'm a lot more inexperienced compared to most of the field, so hopefully naivety will be in my favour!
"We've not really changed that much, because I feel this course really suits my game. I know it's a tough test, and it's tricky around the greens, but one of the strongest parts of my game is being able to shape the ball both ways, and I've got a really good short game, so I'm positive about my chances.
"If I can get somewhere near my A game, I think it's a course I can do well on and get high up on that leaderboard."
The 29-year-old has enjoyed some regular golf on the PGA Tour heading into the Masters, another vital factor in helping him cope with the experience.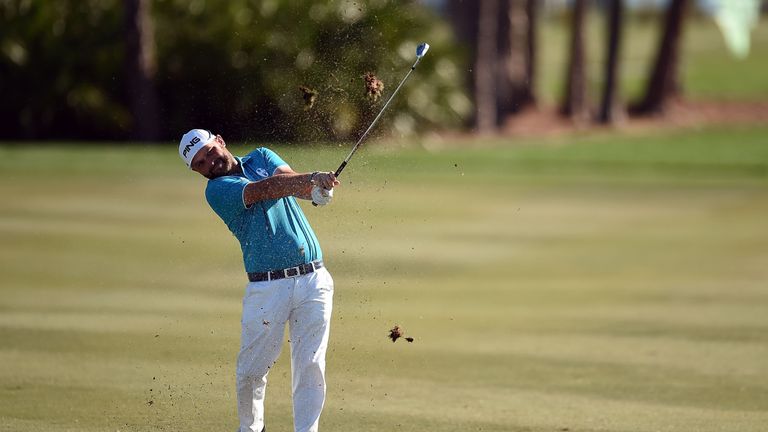 He said: "I had a little taste of it last year and I really enjoyed it. This year I've had a run of three or four events in a row on the PGA Tour, I've really embraced it and I've been playing well.
"Hopefully I'll get a few more opportunities, but I feel like I'm really finding my feet on the PGA Tour now. Obviously the European Tour is my home tour and I love playing in Europe, but you want to come over here and play against the best in the world."