Rory McIlroy holds back tears after stunning Irish Open triumph
By Keith Jackson
Last Updated: 23/05/16 1:56pm
Rory McIlroy admitted he found it tough to keep his emotions in check after he claimed the Irish Open title in thrilling style at The K Club.
McIlroy, who had missed the halfway cut in his home event for the last three years, defied adverse weather delays and the challenge of Russell Knox to clinch a three-shot victory after a stunning performance down the stretch.
The tournament host trailed by one when Knox birdied the 14th and 15th to move to 10 under, but McIlroy reclaimed the lead at the next when he smote a superb 270-yard three-wood onto the green to set up a two-putt birdie, while Knox three-putted to take six.
And after McIlroy failed to convert a precise approach to the 17th, he atoned with the shot of the week at the last as a perfectly struck five-wood from over 250 yards pitched on the front of the green and rolled to within two feet of the hole.
The 27-year-old tapped in for eagle to wrap up his first victory since lifting the DP World Tour Championship title in November last year, and he was understandably delighted with both his performance and a hugely successful week for his Rory Foundation charity.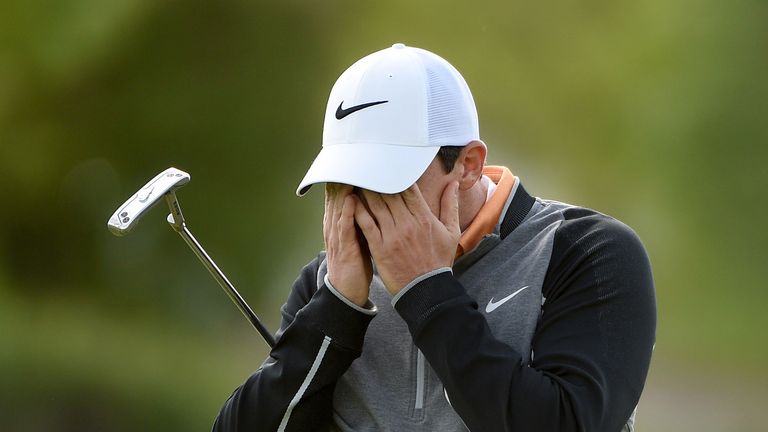 "I had a little bit of time on the green when Russell and Danny [Willett] were finishing out, and I was trying to hold back the tears then," said McIlroy, who confirmed earlier this month that he would not be playing in the BMW PGA Championship at Wentworth.
"You know, golf-wise this week, it's obviously very important to me but the work that we've put into this tournament and the work that we've put into the foundation, and the people that we are going help from this week, that's probably more important. We've broken the million euro mark this week, which is absolutely incredible.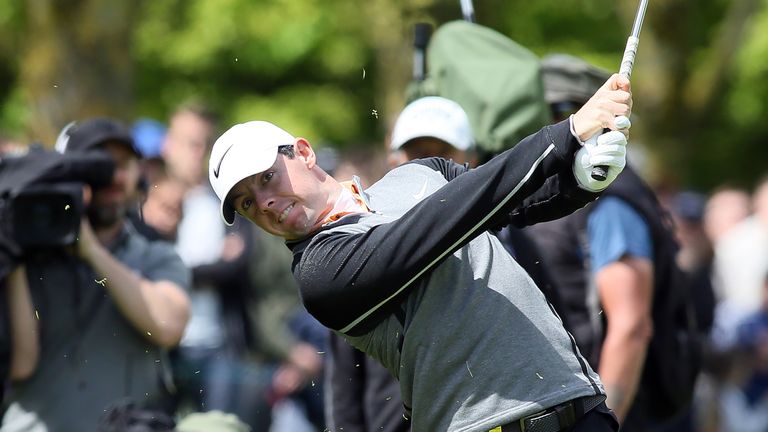 "I don't usually get emotional about golf or about wins, but this one, it means just a little bit more, because it's not just for myself. It's for a lot of other people, so it's a day I'll not forget for a while. 
"To win the Irish Open, to win your national Open, you don't get many opportunities to do it. I knew I needed to take this chance and I'm just glad I came up with the right shots at the right time. Those shots at 16 and 18 are right up there as among my career best.
"I go back to the three-wood at Valhalla and I was three behind in the PGA Championship, but the shot on 16 today was much better than that three-wood. But in terms of shots under pressure when I needed to pull something off like that, the two are right up there with the best I've hit.
"I don't get the chance to play in front of my friends and family very often so to play like that and to finish like that, I will never forget it. I'd put winning your national open up there with winning a WGC, just below the majors.
"I was trying to stay as patient as I could but it's quite hard when you have 30,000 people roaring you on. The ovation I got when the ball landed on the 16th green sent shivers down my spine.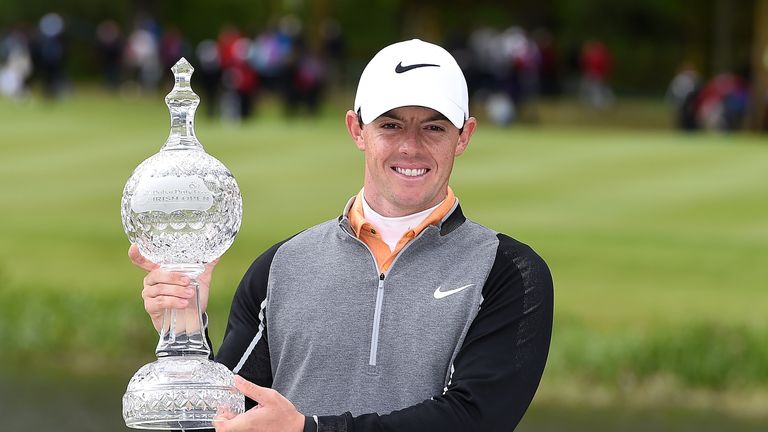 "I'm excited. I kept telling anyone that would listen that I was close. Maybe those last three holes will be the catalyst for another great summer with three majors and everything else we have to play for with the Olympics and the Ryder Cup."
McIlroy had the luxury of being able to safely acknowledge the cheers of the fans as he walked towards the 18th green after his sensational five-wood ensured a comfortable margin of victory over Knox and Bradley Dredge.
He added: "It's funny, I had the exact same distance in the pro-am and JP [Fitzgerald, his caddie] tried to get me to hit a four-iron but I didn't like it. I felt like I was trying to hit it too hard, so I dropped another ball and hit a five-wood so I had some confidence knowing what I needed to do and pulled it off perfectly."
Knox was happy with his performance despite having his challenge ended by the brilliance of McIlroy down the stretch, and he said: "I played brilliant to be honest. Obviously 16 is a huge turning point, but the shots that Rory hit in the end, he deserves to win. I shot 75 the first day and finished tied second. That's pretty good."