Four new major winners proves current strength of golf, says Nick Dougherty
By Nick Dougherty
Last Updated: 02/08/16 11:13am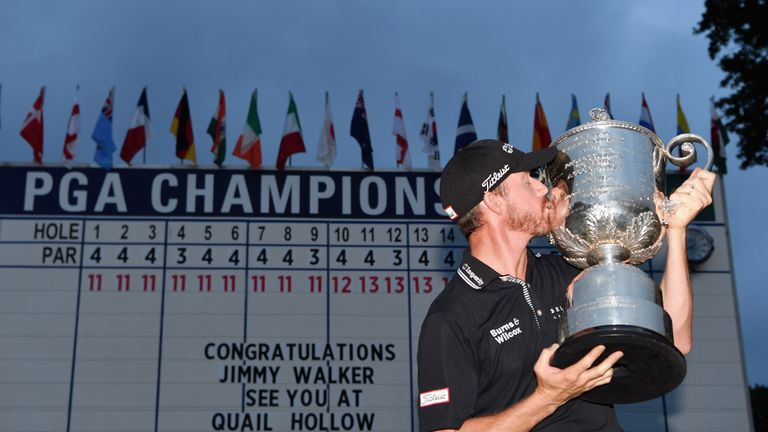 Nick Dougherty reflects on a year of first-time winners in the majors and believes the competition in the game is currently stronger than ever.
We've seen four maiden major champions crowned this year, and that is testament to the current strength in depth of golf.
Tiger Woods was in a class of his own at the top of the world rankings for so long, and the likes of Jason Day, Dustin Johnson, Jordan Spieth and Rory McIlroy will struggle to emulate his dominance simply because there are so many great players around at the moment.
I'm not saying they can't do it, but when Tiger was at his peak you always felt he would win at least one or two majors every year. That is much harder to do now. I'm not taking anything away from Tiger's achievements but as good as the top guys are right now, the rest of the competition is arguably better than it's ever been.
You could say the same about when Jack Nicklaus was the dominant force. There was Jack, Gary Player, Arnold Palmer and a handful of others, but the gap between the top players and the rest was very large. Now the competition is so tight and there's little to separate them.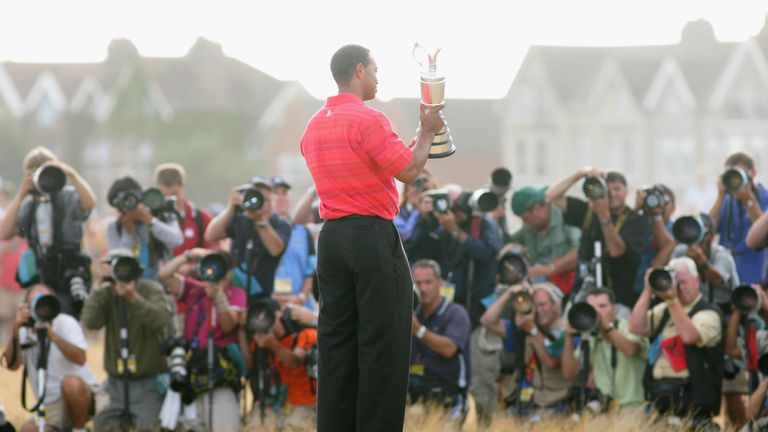 There's been a lot of talk about the "big four" over the course of the season, but the names keep changing! Rickie Fowler has been in and out, so has Bubba Watson, Dustin has forced his way in and is now second in the world, so it's tough to predict how this will change further by the end of the year.
I believe this is a truly golden era for golf given its strength across the board. The quality of golf we've seen is so high, and from so many. It's hard to pick someone who stands out for more than just the high quality of his golf as Tiger did. There are so many other factors involved there.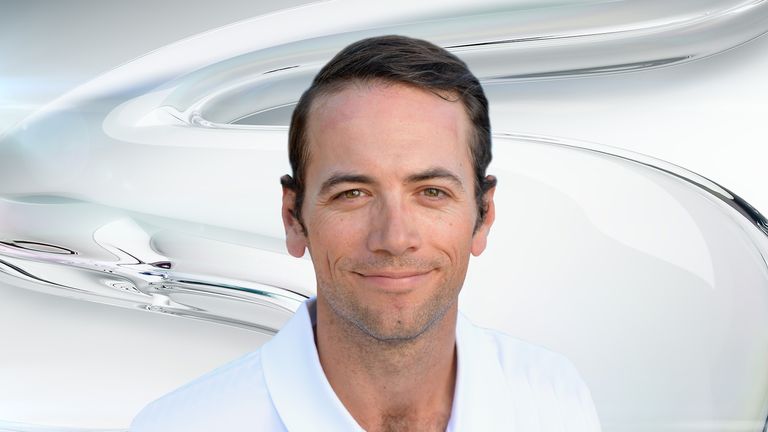 This is a truly golden era for golf given its strength across the board. The quality of golf we've seen is so high, and from so many
Nick Dougherty
But in terms of just quality, you look at Tiger's main rivals and there were the likes of Phil Mickelson, Ernie Els and Vijay Singh, who could all challenge Tiger when they were at their very best. The problem was, they were rarely at their best at the same time.
That's just not the case in recent years, and it makes it so much harder to pick a winner, no matter how big the tournament. That's been proved by the list of major winners this year but, having said that, none of the winners of the grand slam events were a big surprise really.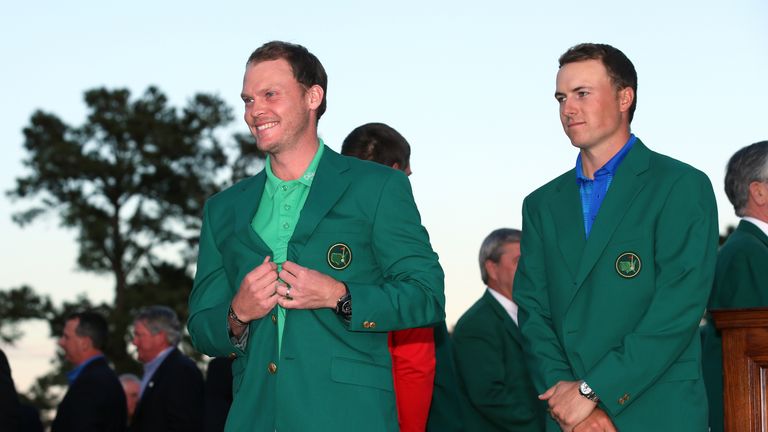 I suppose the most 'unexpected' winner was Danny Willett at the Masters. He's been a strong player on the European Tour for some time, but then he goes and wins on the biggest stage of all at Augusta. You might think that win arrived earlier than even Danny might have predicted, but he arrived there ranked 12th in the world. 
Jimmy Walker is a proven, multiple winner on the PGA Tour, and Open champion Henrik Stenson finally broke his major duck at Royal Troon after a number of near-misses. We knew all these guys were capable, particularly US Open winner Dustin Johnson, so to have four first-time winners this year is not that big a surprise really.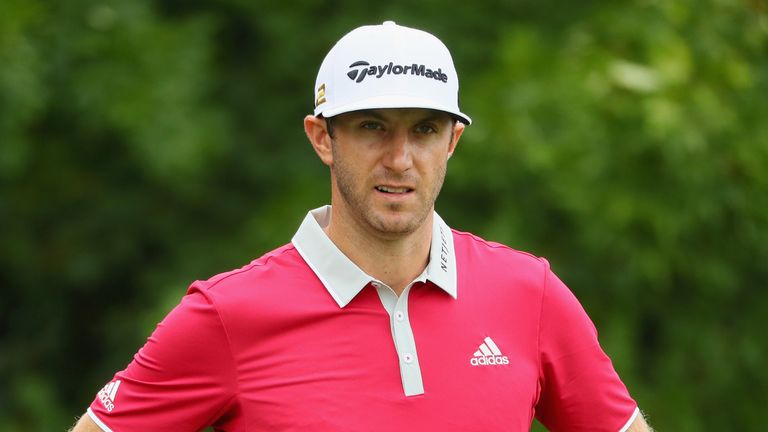 What was a surprise last week was Dustin and Rory McIlroy missing the cut, proving that - no matter how high up the world rankings you are - if you're not on top of your game in a major championship you will get found out.
Johnson was uncharacteristically wayward with his driver, and he hasn't missed so many fairways in a long, long time. It doesn't matter how far you bomb it, if you go offline on a major course you're not going to do well.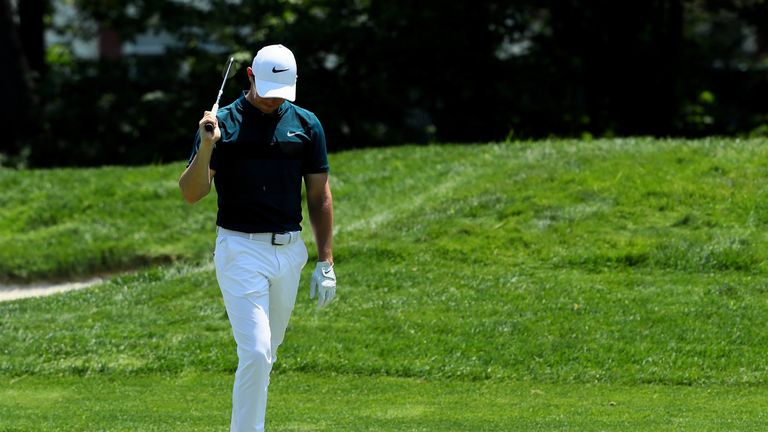 Rory drove it well as usual, but he had another poor week with the putter and he also paid the price. These two are among the best in the world, but they didn't bring their good stuff to Baltusrol and it was disappointing not to see them teeing it up over the weekend.
Dustin Johnson has probably been the best player in the world over the last few months, so it was a shock to see him play as badly as he did. He's been in such good form, you could almost give the field a six-shot headstart at the start of the week and he'd still be in the hunt by the end.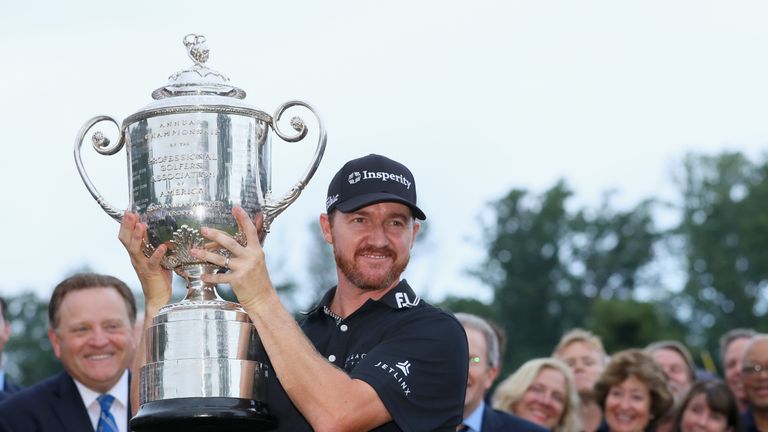 He was the pre-tournament favourite for the PGA, and there's no doubt the bookies would have taken a lot of money on him.
But even without two players of that calibre, the top end of the leaderboard come Sunday evening was packed full of quality. Jimmy Walker led from start to finish, Day was just a shot behind at the end, Stenson was in contention, and Branden Grace went close in a major again.
It was a fitting way to end the major season, but there's still so much golf to look forward to over the remainder of the year. The countdown is well and truly on for the Ryder Cup, more on that later ...