Martin Kaymer hopes the Paris Ryder Cup is more challenging than Hazeltine
By Allan Valente
Last Updated: 03/10/16 5:17pm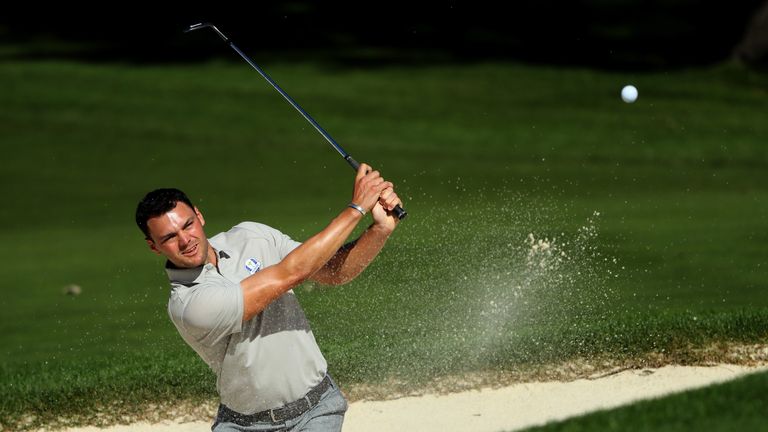 Martin Kaymer hopes Le Golf National will provide a more challenging course than Hazeltine at the next Ryder Cup in Paris.
The 42nd edition of the tournament will be held at the Albatros Course of Le Golf National in a suburb in south west Paris in 2018 where the United States will be aiming to win on European soil for the first time since 1993.
They will be looking to retain the trophy after a 17-11 victory in Minnesota, but Kaymer believes pin positions and the course setup made Hazeltine easier to play, especially on the final day, and he hopes things are more challenging next time around.
"Paris, I hope we are going to set up very difficult, very tight, because that was the biggest difference this week," Kaymer said.
"Some of the American players were not as straight as we usually are but this week it didn't really matter how many fairways you hit, it was all about putting. And then on Sunday the pins were super easy, they were all in the middle of the green so there was not much of a challenge there.
"If you make those 15-20 footers once in a while you are going to win your match but I can see Paris being a bit more challenging and hopefully it is going to be a similar team that Europe will present there."
Chris Wood was one of six rookies in the European team and he believes the core of the side will be playing together again in Paris in two years time.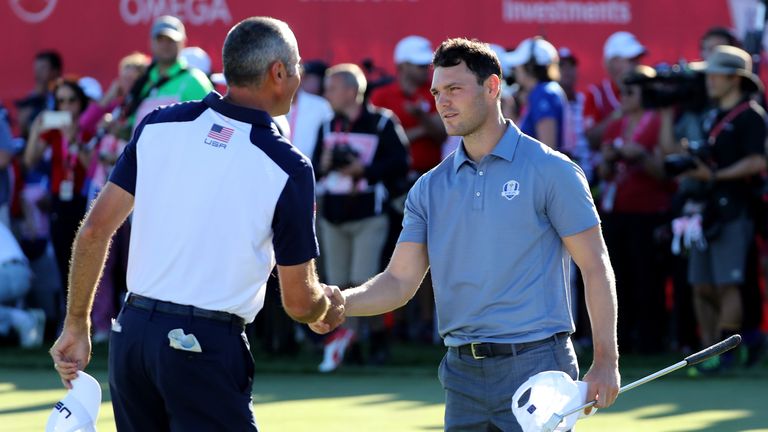 "It is incredible, I hadn't spent loads of time with the likes of Sergio [Garcia], Justin [Rose], we all know each other but to be that close to each other for a whole week is special," Wood said.
"And until you have played a Ryder Cup - everyone says how great they are - but until you have played it and gone through it you can't really fully justify how special they are.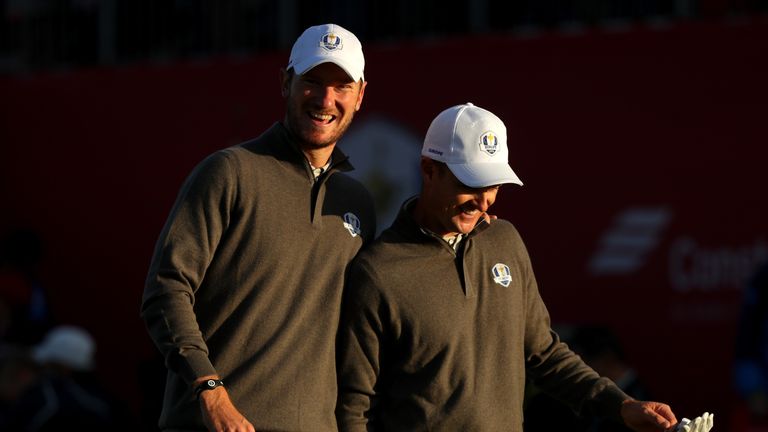 "The bonds we have made have just been incredible and I think you will see quite a lot of this team in the next Ryder Cup."
Rafa Cabrera Bello also made his Ryder Cup debut in Minnesota and says the occasion was unlike anything else he has experienced as a golfer.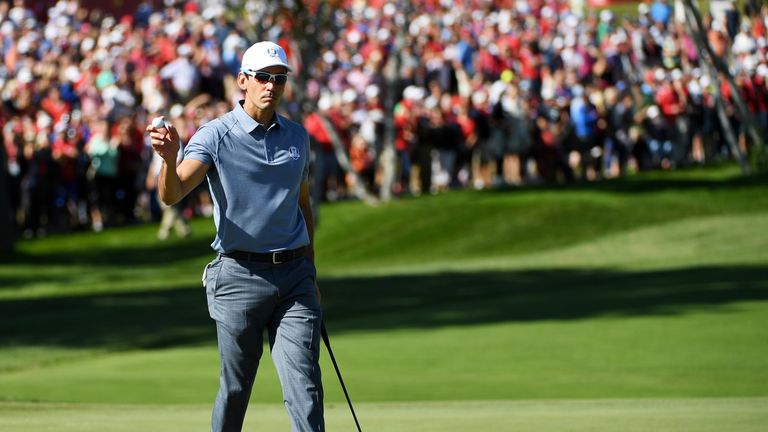 "We are really hoping that a lot of the rookies and the bond that we had here we can duplicate in Paris," Bello said.
"Moments on the course, the adrenaline through the body, and just the goose bumps I was getting, normally I only get if I have a putt to win a tournament. Here I have been getting them on every hole, pretty much, so it has been completely different to any other week."
Watch the World Grand Prix Darts, England's tour of Bangladesh, plus the Japanese Grand Prix and Premier League football on Sky Sports. Upgrade now and enjoy three months at half price!