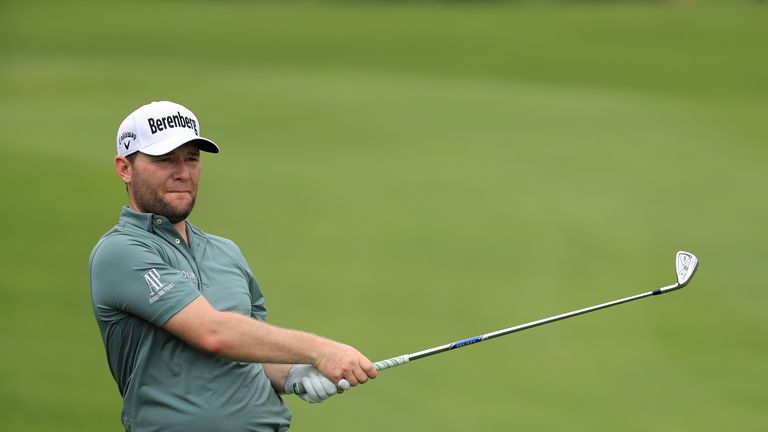 Branden Grace provided the highlight of the inaugural par-three contest ahead of the Alfred Dunhill Championship with a remarkable water-skimming shot at Leopard Creek.
Skimming the ball across water is a tradition at a handful of tournaments around the world, most notably on the iconic 16th hole at Augusta National during practice for The Masters.
A new nine-hole course has recently been constructed at the picturesque Leopard Creek, and it played host to the event's first par-three competition on Wednesday.
There was no doubt about the shot of the day, with Grace not only getting his ball across the water and onto dry land, he knocked it to close range!
The 2015 champion was in hysterics after watching his ball take four bounces on the lake before hitting the bank and bounding onto the green, rolling to within four feet of the flag.
Watch the video above to see Branden Grace's stunning skim across the water at Leopard Creek ...