Tiger Woods not setting date for return as back problems continue
By Jefferson Lake
Last Updated: 19/04/17 7:30am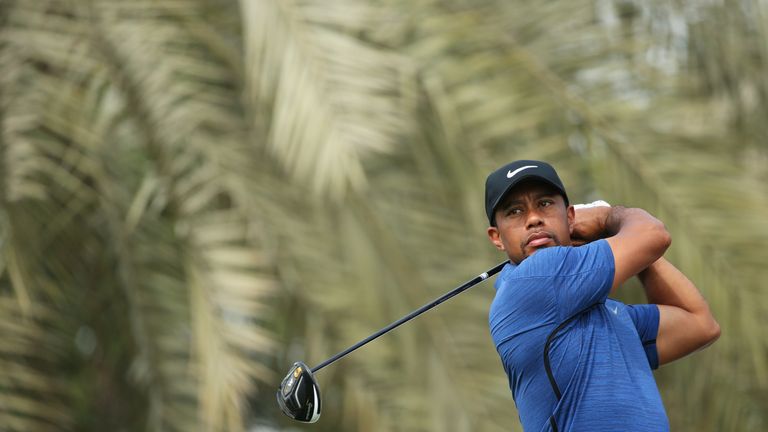 Tiger Woods still has no set date for his return to competitive golf and says he continues to have "good days and bad days" with his back.
Woods, who has not played since withdrawing from the Dubai Desert Classic on February 3 with ongoing back spasms, hit a couple of shots in public for the first time in months at the unveiling of his new design for a course in Missouri.
"The back is progressing. I have good days and bad days," the 14-time major champion said. "I've had three back operations and that's just kind of the nature of the business, unfortunately. That's all I can say."
"The second shot I stiffed it."
Woods missed all of the 2015-16 season after undergoing back surgery and at his first PGA Tour event after a 17-month absence, at Torrey Pines in January, he missed the cut before withdrawing in Dubai after a first-round 77.
The project announced on Tuesday in the Ozark Mountains of Missouri will include the first public access golf courses designed by Woods' company TGR Design.
The course is slated to open in 2019 and will be named Payne's Valley in honour of the late golfer Payne Stewart, who was born in Springfield, Missouri.