GolfSixes is here to stay, says European Tour chief executive Keith Pelley
Last Updated: 08/05/17 10:48pm
GolfSixes is here to stay after a hugely successful inaugural event at Centurion Club, according to European Tour chief executive Keith Pelley.
Denmark were crowned champions as Thorbjorn Olesen and Lucas Bjerregaard teamed up to beat Australia's Scott Hend and Sam Brazel in the final of the six-hole match play event on Sunday.
Seeking to broaden the appeal of golf, the European Tour was experimenting with GolfSixes, which featured walk-out music on the first tee, long-drive competitions, pyrotechnics and shot clocks. A pink mascot followed teams around the course.
"This could be the start of the transformation of the game," Pelley told Sky Sports News HQ.
"The 72-hole tournament and the tradition and the integrity will always be upheld but this can be something different.
"To be at the forefront of it is exciting and daunting at the same time."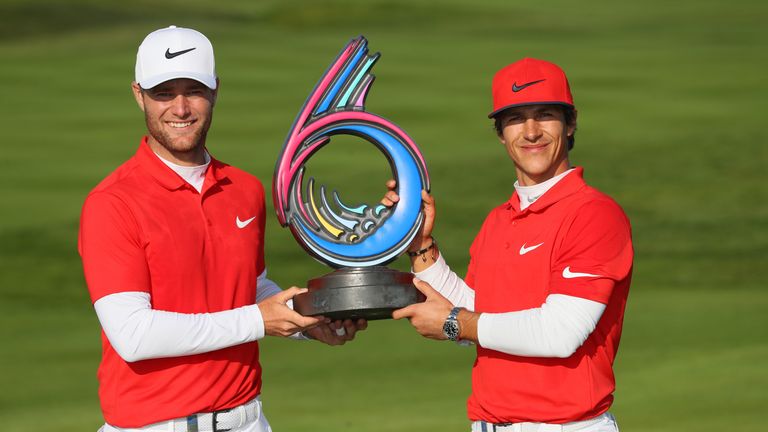 The event was very well received by large crowds at the Hemel Hempstead venue, with all of the 32 players from 16 nations full of praise for the tournament and its concept.
"What worked well was the players embraced the concept and that made the entire atmosphere change," Pelley said. "There was a really good feel to the event. The players were close to the fans.
"The likes of Andy Sullivan absolutely captured the imagination of all the young kids there. There are so many great golfers with great personalities and this gave them an opportunity to shine."