The Players: Sergio Garcia in the hunt after brilliant third-round 67
By Keith Jackson
Last Updated: 13/05/17 10:15pm
Sergio Garcia stormed into contention for a second Players Championship title as he defied blustery conditions at Sawgrass to fire a superb five-under 67 in the third round.
Garcia was delighted just to make the cut having been four over par after six holes on day one, but he dug deep to salvage an opening 73 - thanks to a magnificent hole-in-one at 17 - which he followed with a solid 71 on Friday.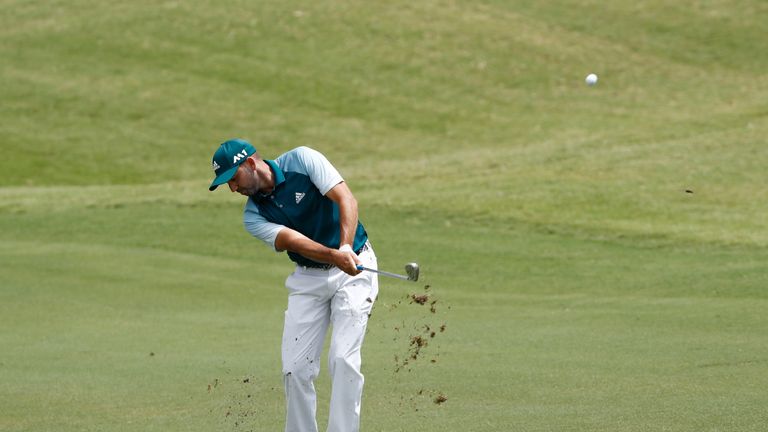 The Masters champion began his third round with a bogey, but he bounced back with birdies at the fourth, sixth and ninth to turn in 34 before he gave another shot back at the 10th.
But he responded with three consecutive birdies and then followed a bold second to the long 16th with a perfect 15-foot putt from the fringe for eagle, although he closed with another bogey at the last after three-putting from long range.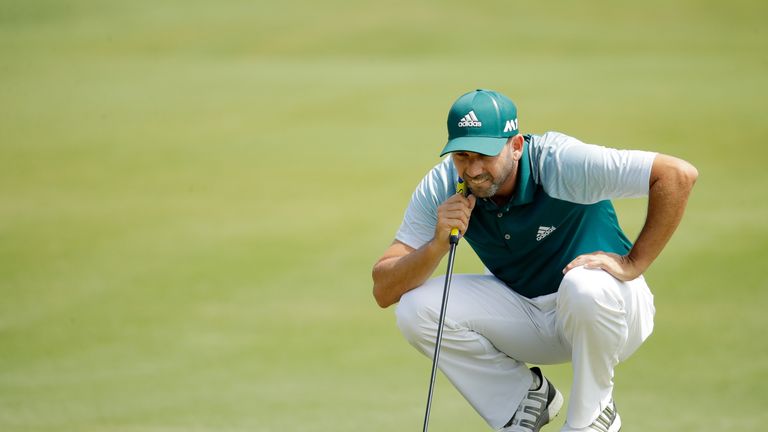 "It was a great day," said the 2008 Players champion, who is five under for the week in his first start since his memorable maiden major triumph at Augusta National. "It was important to make the cut after how overwhelming everything has been, after the Masters, and the way I felt. I was a little bit cautious the first two days.
"So, even though it was much tougher with the windy conditions and how gusty it was out there, I was able to hit some really good quality shots, and thanks to that and some great putts, we were able to shoot a very good five-under.
"I just like the golf course, it's one of my most favourite golf courses we play all year, and for some reason, I can see what I want to do. Obviously, there are a couple tee shots here and there that are a little bit uncomfortable, but I see what I want to do and I can see most of my reads quite well and I just feel comfortable on it."
Garcia also paid tribute to stand-in caddie Jose Manuel Lara, a two-time winner on the European Tour who is on the bag this week in place of Glen Murray, whose wife has just given birth to their second child.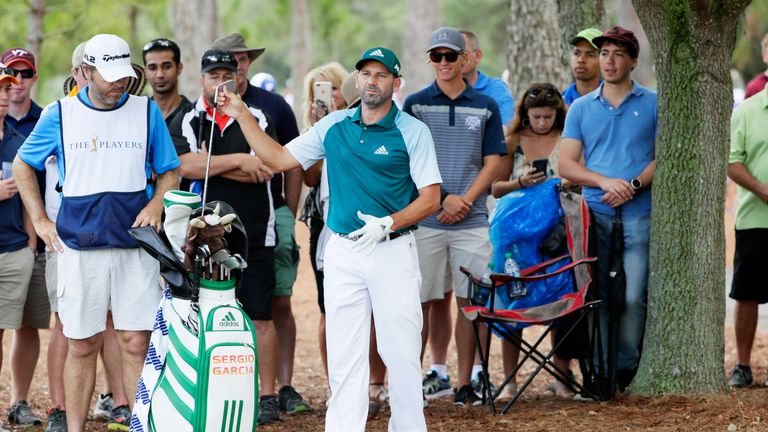 "Jose's been good, and it's been fun," Garcia added. "I'm not a guy that depends on his caddie totally, like I try to play my game, and even when I have Glen, I ask him when I have a doubt. Some guys like to hear everything, I don't.
"But the times that I have asked him, he's been doing well. He's gave me some good reads and he gave me some good confidence on some of the shots. Unfortunately, I would not always listen to him on the last because I was going to hit my putt kind of inside left and he made me hit it straight and I missed it just right, but we'll excuse him for that."