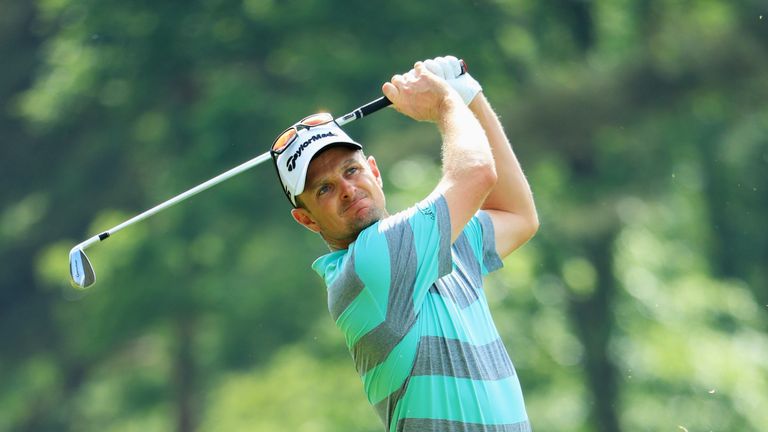 Justin Rose believes he needs a strong start but plenty of patience to claim a second US Open title at Erin Hills.
Since becoming the first English winner of the US Open for 43 years at Merion in 2013, Rose has recorded five top-10 finishes in major championships, three of them coming in a remarkable 2015.
Former US Open champion Webb Simpson labelled it the "craziest stat" of the year when Rose shot 14-under par in the Masters and US PGA and won neither, as well as shooting 11 under in the Open at St Andrews.
The 36-year-old's best chance to double his major tally came in April, however, where he was two shots clear with five to play in the Masters before eventually losing out in a play-off to Ryder Cup team-mate Sergio Garcia.
"I've played very well at the weekends in majors since 2010 and maybe just need to do a better job of positioning myself and then see where we go from there," Rose said.
"Hopefully we can get our head around the course. Even at Chambers Bay [the 2015 venue] someone comes away happy, no matter what happens.
"Attitude starts earlier on venues that some guys grumble about. Even Merion, people weren't delighted with it, it's a different type of golf course and the USGA obviously aren't scared to go to different venues, so you've got to accept
it and play.
"That's what pulled through for me in 2013; I remember being incredibly patient all week and also not buying into the score. I set my strategy up how I saw the course and somewhat of that was built around shooting even par, which is
typically good in a US Open.
"There was a lot of chit-chat about 10, 12, 15 under par winning but I never pressed because of that and ultimately that's what paid off for me, that patience."
Since overcoming a difficult start to his professional career, when he missed 21 consecutive cuts after finishing fourth in the 1998 Open as an amateur, Rose has won some of the biggest events in the game.
Victory in the prestigious Volvo Masters saw him end the season as European No 1 in 2007, while his debut victory on the PGA Tour came in the Memorial Tournament hosted by Jack Nicklaus.
Rose also won the WGC-Cadillac Championship in 2012 and claimed Olympic gold in a thrilling duel with Henrik Stenson when golf returned to the Games for the first time since 1904 in Rio.
Asked if he enjoyed his reputation as a 'big-time' player, Rose said: "I do like it, that's what I work towards.
"I really do work hard at trying to periodise my training and everything that I do is based around trying to peak at the right times and understanding that there's always a bit of an ebb and flow to a season.
"I continue to strive to have my consistency level go up. It's not always easy but that's the goal and then hopefully you can try and peak at the right time."
According to his own caddie, Rose would be "phenomenal" on the bag due to his course-management skills, an attribute which helps account for his excellent record at Augusta.
But the man himself feels calmness will be the key to getting his hands on more major silverware, whether at Erin Hills or elsewhere.
"I can only say from the Olympics and the Masters, that was the calmest I've felt on a golf course in recent times," Rose added.
"When I need it the most I can get into that mindset - it's almost a survival mechanism for me because I know I can't afford to get frustrated and lose my head as quickly as I sometimes do at other times!
"The big situation forces me to stay a little bit more patient because I know how important it is. I have a bit more incentive sometimes to be my best in those big events."