Rory McIlroy explains split with caddie JP Fitzgerald ahead of WGC-Bridgestone
By Keith Jackson
Last Updated: 03/08/17 9:56pm
Rory McIlroy has opened up on the reasons why he has parted company with long-time caddie JP Fitzgerald.
McIlroy announced the split at his pre-tournament press conference ahead of the WGC-Bridgestone Invitational in Ohio, where he will have close friend Harry Diamond on his bag.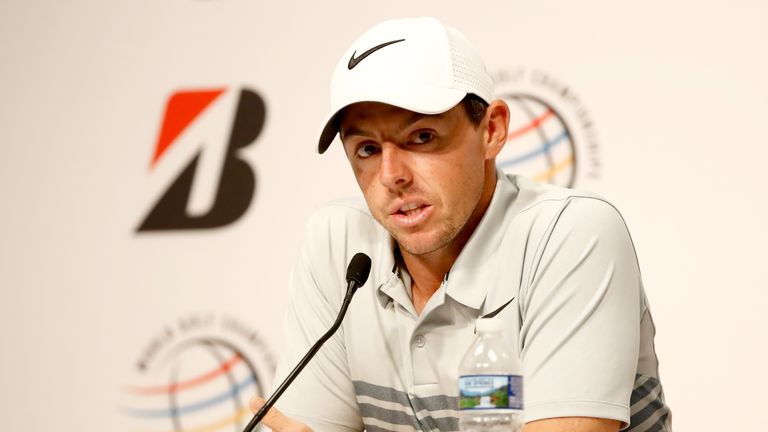 Fitzgerald teamed up with the Northern Irishman shortly after he turned professional in 2008, and the partnership yielded four major titles among 22 victories worldwide, while McIlroy also spent a cumulative 95 weeks as world No 1 - the fourth highest total since the rankings were introduced in 1986.
But McIlroy has opted to end the relationship as he searches for a first victory in an injury-hit 2017, while he is also without a major title since winning the PGA Championship almost three years ago.
"Player-caddie relationships have their ups and downs, but there were probably a few too many of those over the past year or so," said the 28-year-old, who insisted the pair had parted amicably and that Fitzgerald had not been "fired, sacked or axed".
"I have been putting this line out there for a while that I'm trying to take ownership of my game a little bit more and trying to take more responsibility. I've been walking the course with my own yardage book this week and trying to sort more things out myself.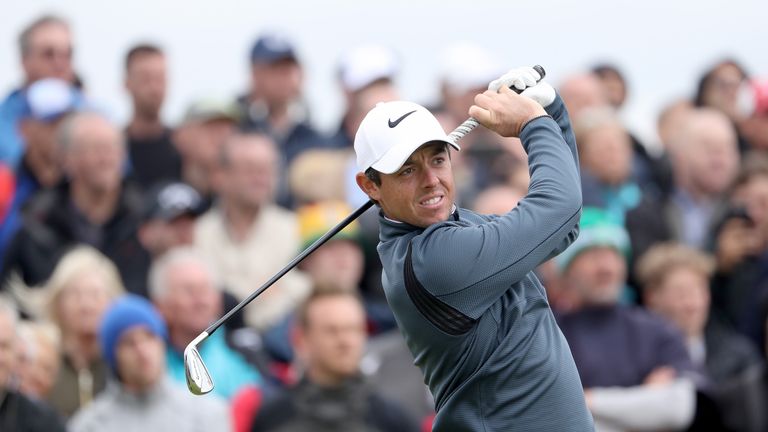 "This was one of those times I felt I needed to mix something up a bit, and it was just a build-up of stuff that I felt I needed to make that change.
"It's a big change, JP has been a huge part of my life for the last decade. We started in July 2008 and we had a lot of great times on and off the golf course. I still consider JP one of my best friends but sometimes to preserve a personal relationship you might have to sacrifice a professional one.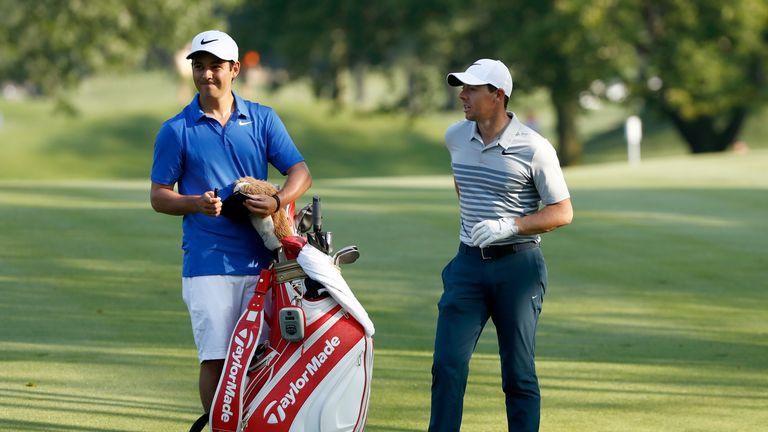 "That was the decision I came to in the end. I was getting very hard on him on the golf course and I didn't want to treat him like that. I thank JP for everything, he knows how much I think of him and what we've achieved together, but at the end of the day it was a change I needed to make.
"I got to the point where if I didn't play a good shot or made a wrong decision I was getting more frustrated at him than I was at myself. I'd much rather be angry at myself for making a wrong decision than being angry at him.
"It was a really tough decision to make, but I have four tournament rounds here to get used to having someone else on my bag going into the last major of the year."
Diamond, who was the best man at McIlroy's wedding earlier this year, will take on the role in Akron and also at Quail Hollow for next week's PGA Championship, and the world No 4 said: "We'll see where it goes from there. I just needed someone that knew me and that's why I took Harry for the next couple of weeks."
The news comes less than a month after Phil Mickelson parted ways with his caddie Jim 'Bones' Mackay after a 25-year partnership that netted the American five major titles.
And McIlroy's change of caddie comes barely a week after he went to huge lengths to publicly thank Fitzgerald for helping him recover from a disastrous start to the first round of The Open at Royal Birkdale.