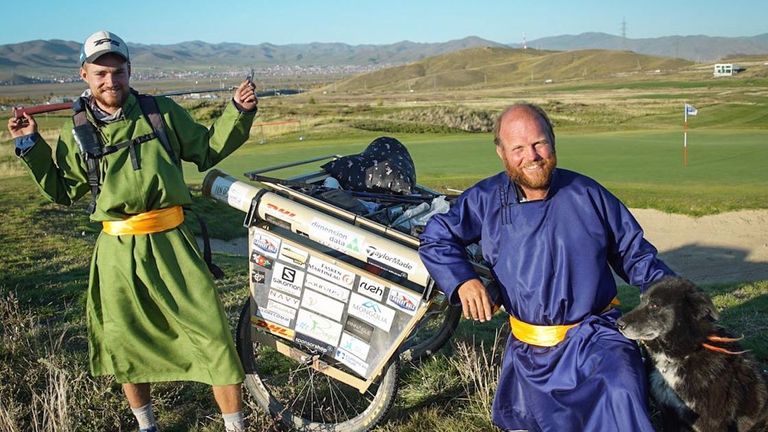 A Northern Irishman has raised over $20,000 for charity after playing a marathon 1,250-mile hole in Mongolia.
Former rugby player Adam Rolston started his epic adventure at Khuiten Peak on June 29 and finished earlier this week, holing out from seven feet on the 18th green at Bogd Golf Club in Ulaanbaatar, believed to be the only course in the country.
Rolston and his caddie, Ron Rutland, trekked across the country for 80 days, with Rolston hitting 20,093 shots at an average of around 250 per day, while he lost less than 150 of the 400 golf balls they started out with.
The intrepid pair negotiated hills, rivers, swamps and desert as they raised a huge sum of money for Laureus Sport for Good and the South African Golf Development Board, and their achievement is expected to be recognised by the Guinness Book of Records as the longest golf hole ever played.
"We have had dozens of people telling us we were mad or crazy," Rolston is quoted as saying in The Daily Telegraph. "Comments ranged from: 'That's impossible' to 'Do you not have anything better to do?'
"It's been awesome and it's been tough. You can relate it to rugby, you don't enjoy every minute of it but when you look back on things you enjoy the tough things you do in life."
For more information on Rolston's incredible journey, visit his official site here.