Tiger Woods says it is possible he may not play competitive golf again
By Mark Crellin
Last Updated: 28/09/17 8:47am
Tiger Woods has admitted he may not play competitive golf again in his career.
But the 41-year-old 14-time major winner, who has been hampered by a series of injuries in recent years, remains hopeful that he will not have to quit the sport.
Woods takes part in the Presidents Cup this week as a non-playing assistant captain for America.
When asked on the eve of the event if he could see a scenario where he did not return to competitive golf, Woods said: "Yeah, definitely. I don't know what my future holds for me.
"As I've told you guys, I'm hitting 60-yard shots."
Woods had back surgery in April and previously said he was not sure he would be able to fulfil his Presidents Cup duties this weekend.
"I didn't know if I was going to be able to be here, because I couldn't ride in a cart," he said. "The bouncing hurt too much.
"That's all gone now, which is fantastic."
Woods said last week that doctors had cleared him to begin swinging a club again, but agreed on Wednesday that he was a long way from returning to competition.
"First things first," he said. "Get my health organised, make sure the pain goes away. Then, just waiting for what my surgeon says.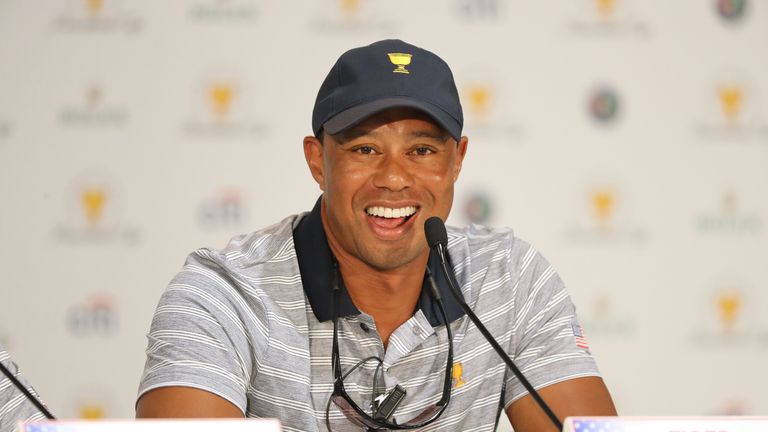 "I'm still training, I'm getting stronger. But I certainly don't have my golf muscles trained, because obviously I'm not doing anything golf related."
However, Woods says he is undoubtedly making progress and is hopeful of returning at some point.
"The pain has gone," he said. "But I don't know what my golfing body is going to be like, because I haven't hit a golf shot yet.
"So, that's going to take time to figure that out and to figure out what my capabilities are going forward - and there's no rush.
"Overall I'm very optimistic, how I'm progressing.
"It's a process, and I'm in no hurry."
Woods last played in a tournament at the Dubai Desert Classic in January, withdrawing with back spasms.
He was arrested for driving under the influence near his home in Florida in May, with toxicology reports subsequently revealing he had a variety of prescription drugs in his system at the time.
He was in relaxed mood when he spoke to the media on Wednesday, however, and says he welcomes the chance to assist USA captain Steve Stricker this week, having played a similar role at the Ryder Cup last year.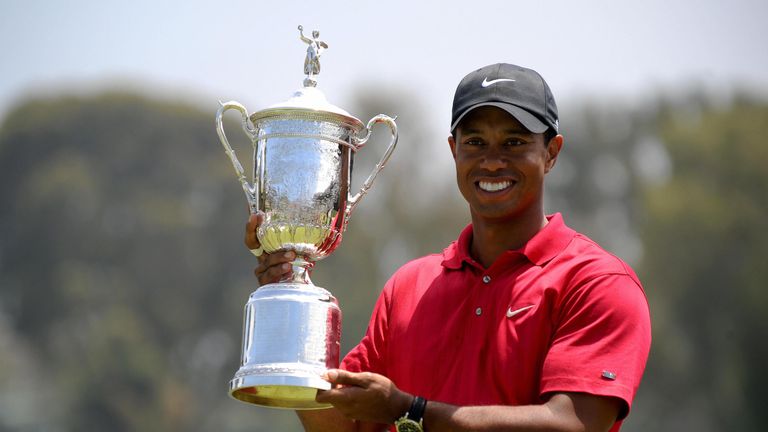 "I enjoy being out here with the guys," said Woods. "It's nice to be out here with some great assistant captains and our captain.
"I've played Ryder Cup and Presidents Cup matches with all of them, and to be out with these young guys, we're going to have a lot of fun this week."