Presidents Cup: Jordan Spieth disqualified from hole after rules controversy
Last Updated: 30/09/17 9:36pm
Jordan Spieth suffered a dramatic hole disqualification during Saturday's fourballs of the Presidents Cup as Team USA neared a convincing triumph over the International team in New Jersey.
The American three-time major winner, partnered by Patrick Reed, was playing the par-four 12th hole at Liberty National GC tied against the International pairing of Louis Oosthuizen and Jason Day when the 24-year-old was penalised for a rules infringement - to the bewilderment of the world No 2.
Day, from just off the green had pitched his second shot to within tap-in distance which was conceded by the hosts while Oosthuizen attempted an eagle effort from the back of the green only for the ball to race by the cup.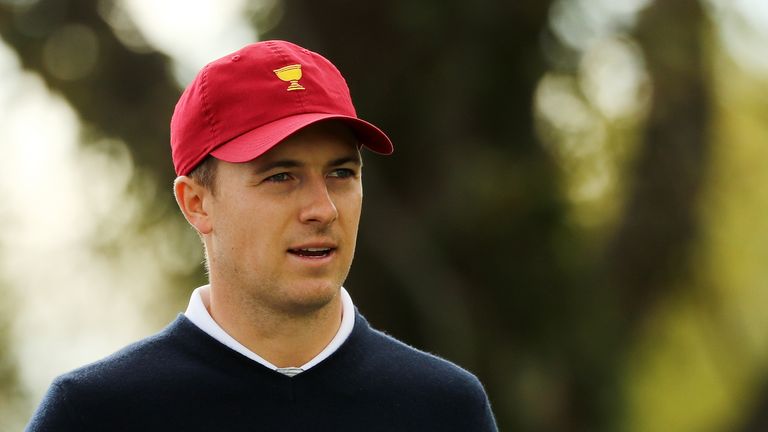 As the ball was rolling further away from the hole on the putting green Spieth picked up the ball with his putter before throwing the ball back to the South African ahead of trying for his birdie putt for a potential half.
However, experienced rules official Andy McPhee was aware of the incident and disqualified the American pairing from completing the hole because Spieth had disrupted the path of the ball.
Team USA's assistant captain Tiger Woods even tried to argue the case for his compatriot but in the end the International pairing walked to the next hole with a 1up lead.
Watch the video above to see what you make of Spieth's infringement!