Paul Dunne plays down Ryder Cup hopes after British Masters win
By Keith Jackson at Close House
Last Updated: 01/10/17 6:19pm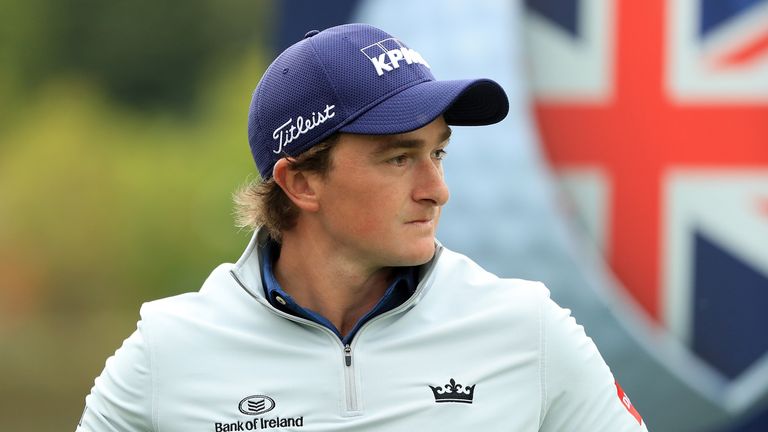 Paul Dunne admitted he had a number of "obstacles" to focus on before he entertained thoughts on playing in the Ryder Cup next year.
With just less than a year before the showpiece in Paris, Dunne enhanced his credentials with a stunning maiden European Tour victory at the British Masters supported by Sky Sports, where he fired a final-round 61 to hold off Rory McIlroy at Close House.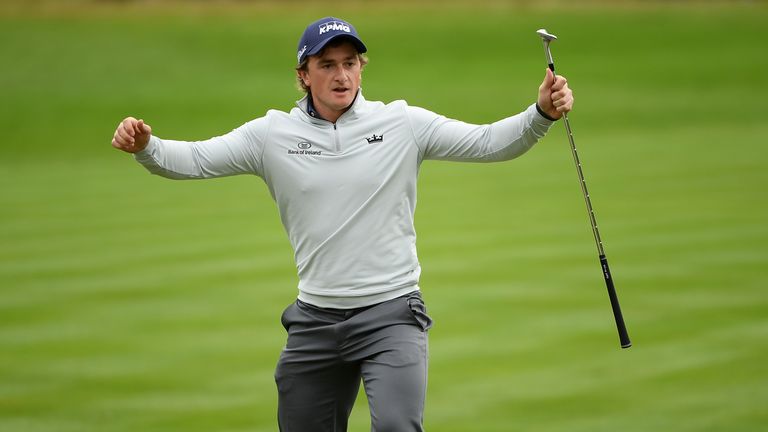 The young Irishman played the best round of his career under huge pressure from McIlroy, and the fact that he produced such impressive form in the company of Ryder Cup assistant captain Robert Karlsson had not escaped his attention.
European captain Thomas Bjorn was one of the first to congratulate Dunne on social media, but the 24-year-old was relaxed over his prospects of being on the team this time next year.
"Who knows? If I keep playing like I did this week, my chances would probably be pretty good," said Dunne. "I played with Robert Karlsson today. He's an assistant captain, so that can't hurt!
"It's not something I've thought about really. Obviously I'd love to play the Ryder Cup and I think anybody would. But to make the team I would be a rookie. So if I have to make the team, I have to qualify outright as I wouldn't get a pick. They tend to pick people with more experience, so in order to make that team, I'm going to have to keep winning.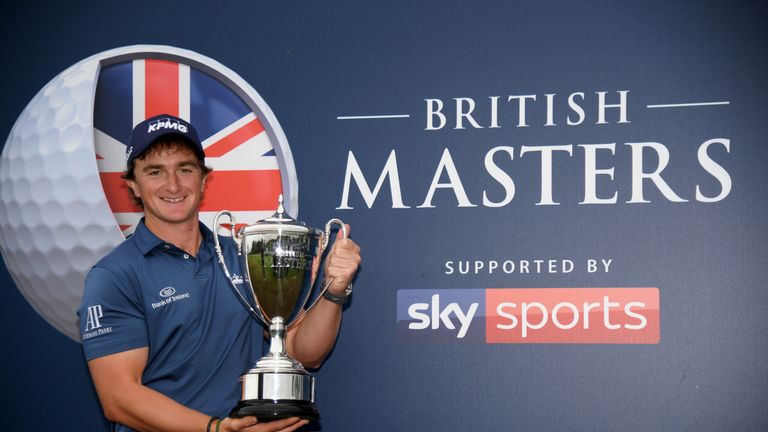 "I think that there's lots of obstacles first that I need to focus on before I can think about making that team. Hopefully 10 months down the line, I'm in good position to do it. But for now, I'm going to try to just keep getting better."
Dunne also revealed he had tempered his expectations for the future after he leapt to prominence at The Open in 2015, when he went into the final round in a tie for the lead while still an amateur before a nervy 78 in the final round took him out of contention.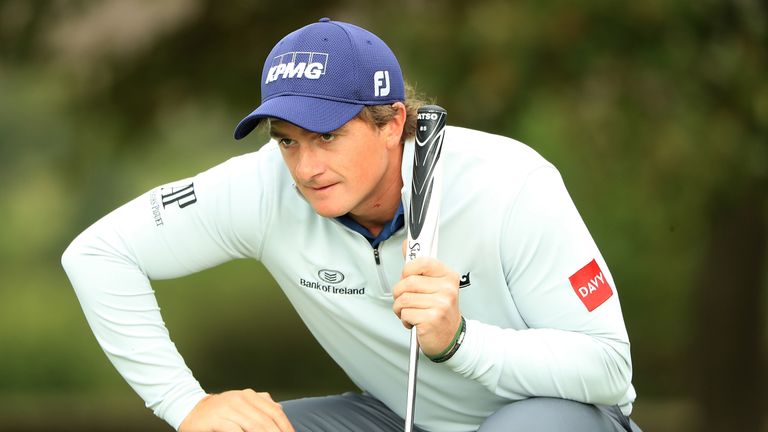 "My expectations changed after that, and even before I played in that Open," he added. "I was hopeful that I would make a career out of playing golf, but I wasn't sure. I had a decent amateur career, but I wouldn't say, by any stretch of the imagination, that I was one of the best amateurs ever.
"I think the biggest thing for me was I got a lot of confidence in knowing I could make a living playing golf. And once I knew that, I knew that I could get through Q-School if I just played my own game. I think I kind of built off that.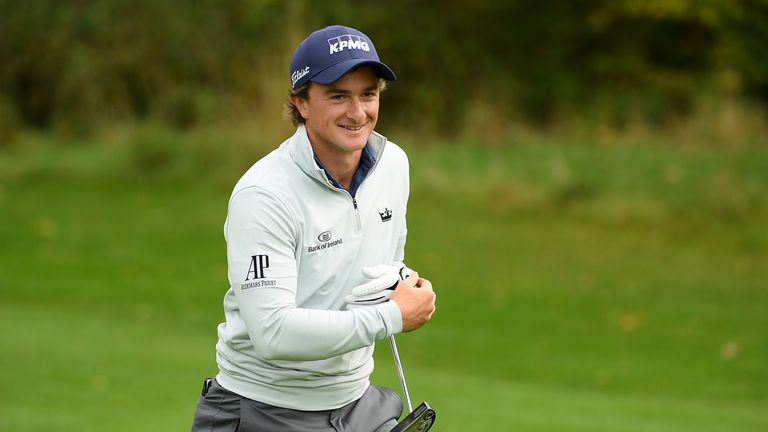 "I didn't really have expectations that I was going to win loads of tournaments, loads of majors, all that kind of thing, which a few people said. But the end of the day, the only person's expectations I really care about are my own."