Justin Thomas wants to contend in more tournaments on PGA Tour
By Sky Sports Golf
Last Updated: 19/10/17 10:21am
Justin Thomas has admitted he was not fully satisfied with his PGA Tour season, despite ending the campaign as FedExCup champion.
Thomas registered five wins during a career-changing season, including a maiden major title at the PGA Championship, to claim the $10million jackpot and win the PGA Tour's Player of the Year award.
The world No 4 also experienced six missed cuts over the year and finished outside of the top 20 in three of the four World Golf Championship events, with Thomas looking to content in more tournaments in the coming season.
When asked how he would improve over 2017-18, Thomas said: "In terms of my game, definitely consistency. Obviously I would take last year every single year of my career.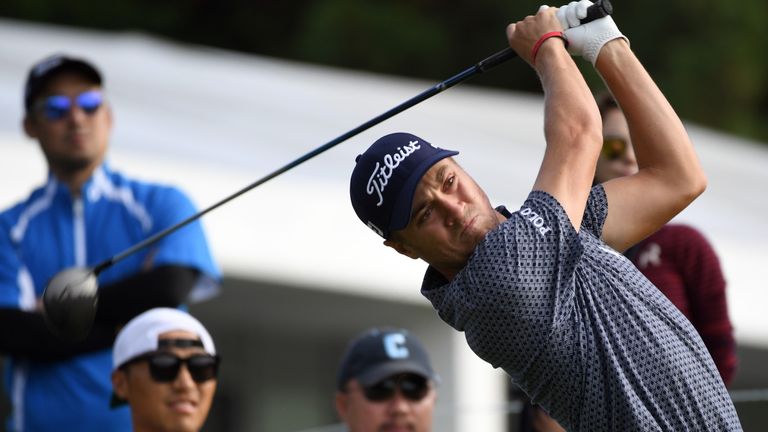 "I was pretty upset and disappointed with how many cuts I missed and when I wasn't in contention how I felt like I was out of the tournament.
"I want more top 10s and more top 20s when I'm not playing well instead of a weekend off or finishing before the leaders tee off on Sunday."
Thomas is in action in South Korea this week for the inaugural CJ Cup, his final regular-season event of the calendar year after making nine appearances in the last 11 weeks.
"It was tough this year making the goals (for 2017-18)," Thomas added. "There are some achievable ones, some that I feel that I can and some that I feel are big stretch.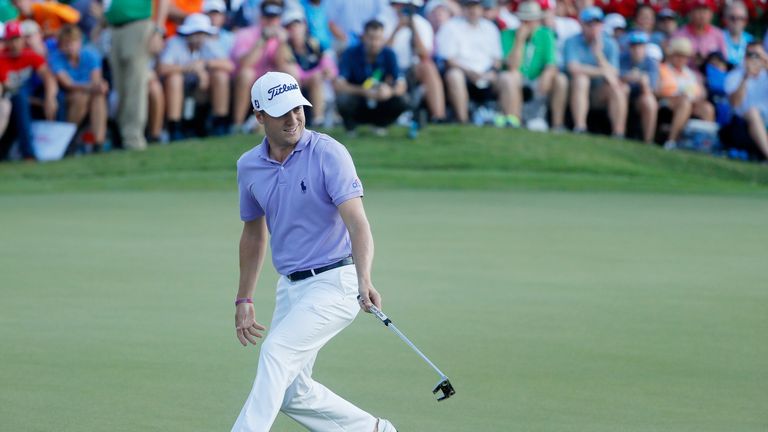 "I want to beat everybody when I'm playing and I want to beat my friends even more, but if I don't then I'm happy for them.
"There's no reason for me to hate when my friends win or hate when other people win. If you don't like when other people win then you're in the wrong sport!"
Watch The CJ Cup throughout the week live on Sky Sports Golf. Live coverage continues on Friday from 3am.