Tiger Woods displayed progress on Monday in his latest back surgery comeback bid, after being cleared to play again last week.
The 14-time major champion posted a video of himself on Instagram hitting a "stinger" shot with a long iron.
Woods, who eight days ago posted a video of himself hitting a driver, has recently been told he can return to playing after a six-month recovery from his fourth back surgery.
"Return of the Stinger," Woods tweeted on Monday afternoon.
Woods, 41, used to employ the stinger shot more than a decade ago while world No 1, but has not played since February when he withdrew from the Dubai Desert Classic.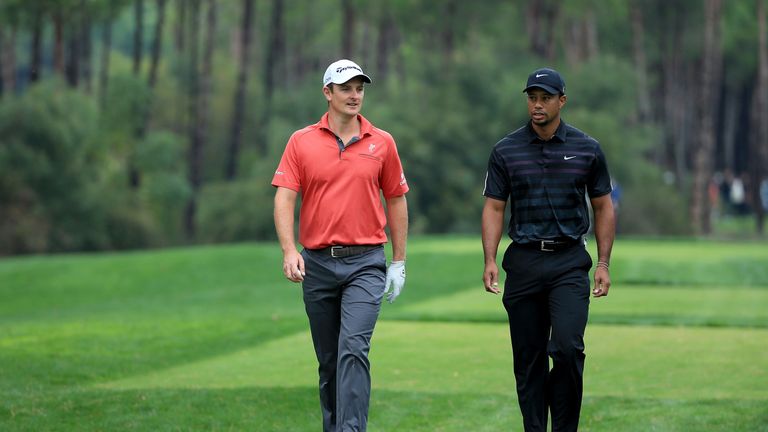 Woods posted the message "Making Progress" with his driver video after an October 7 post that noted "Smooth Iron Shots".
Last December, Woods made a comeback at the Hero World Challenge, a small-field invitational event in the Bahamas to benefit his charity foundation, and if his game and health allow, he could still enter this December's edition.
Woods served as a US team assistant captain at the Presidents Cup last month and said he was uncertain if he would ever return to competitive golf but it's clearly something his fellow players would like to see.
"Obviously he's still very, very popular: without Tiger the game wouldn't be where it is today." said Dustin Johnson, who's in Shanghai for this week's WGC-HSBC Champions tournament.
"I'd like to see him come back and playing really well, it's good for us, it's good for everybody, it's good for the game.
"He draws a lot of fans, a lot of people watch him and it's good for us that more people watch us play the game."
Henrik Stenson also refused to write Woods off, but said the 14-time major winner must be patient.
"It's a long journey to make a comeback but if anyone can do it - and if there's anyone you can't count out - it would be him," said the Swede.
"It would be good fun to see him end his career in good style on the golf course in the years to come."