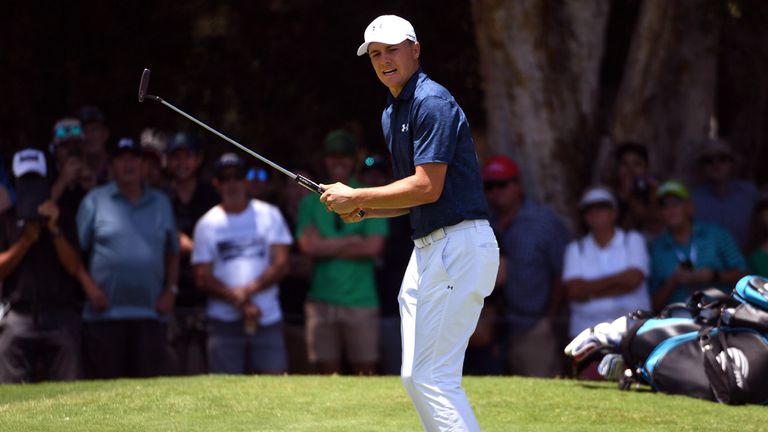 Jordan Spieth was pleased to finish on a high note after failing to retain the Australian Open title.
The world No 2 holed an eagle putt on the 18th to card a four-under 67 in the final round in Sydney which left him in eighth place, five shots behind Cameron Davis.
The American returned to action this week after his longest lay-off since his college days, nearly seven weeks since last playing in the Presidents Cup, and failed to break 70 in the opening three rounds as he shot 70-71-70.
"It was a great finish," Spieth said. "I felt like I hit a lot of really beautiful shots that weren't necessarily rewarded today based on just trying to judge the crosswinds.
"That's all it was today. I really felt like I shot 62 today and it was 67, I had so many looks.
"I found a nice trigger and I was getting through my putts a lot better than I was at the beginning of the week. And had that happened the whole week, I would definitely have been in contention."
Spieth was playing without his regular caddie, Michael Greller, who stayed in the USA, after the recent birth of his son.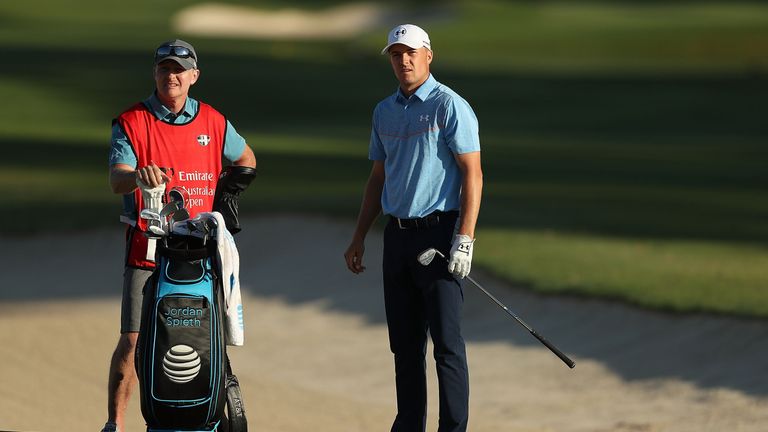 His long-time coach, Australian Cameron McCormick, was on his bag instead and Spieth found it beneficial.
"I was just kind of voicing a lot more than I would have ever voiced to Michael," Spieth said.
"I thought it was important for Cam to kind of hear how I'm feeling hole after hole, day after day and about different situations. I think we actually made a lot of progress in that sense, or at least have a good starting point to make some progress this off-season."
Spieth was trying to win the Australian Open for the third time in four years - he also prevailed in 2014 - but was non-committal about playing in the tournament next year.
"I'd love to explore it," Spieth said. "It's just a matter of, like I've said every year, I try and figure out what's going on the next week, let alone a year from now."
Spieth will play next week at the Hero World Challenge in the Bahamas where tournament host Tiger Woods will make his return to competitive golf.
Meanwhile, Jason Day attempted to remain upbeat after spurning a great chance to win the Australian Open for the first time.
The 30-year-old started the final round with a one-shot lead but could only manage a two-over 73 as he dropped down to fifth place.
"It's obviously a little bit disappointing to come out and not finish it, but I've just got to kind of look back on it and see what I need to do for next time," Day said.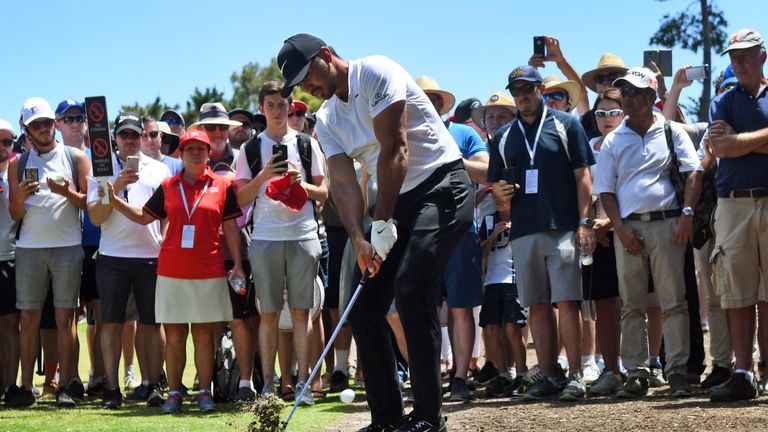 "You can't be perfect all the time. I played three terrific rounds actually, the first three rounds, and I just didn't put it together on Sunday.
"Cameron came back and played a wonderful round of golf today to win ... so he's obviously got a lot to look forward to next year, getting into the Open Championship and all that stuff as well."