Tiger Woods keen to show his children what he is capable of
By Keith Jackson
Last Updated: 29/11/17 8:27am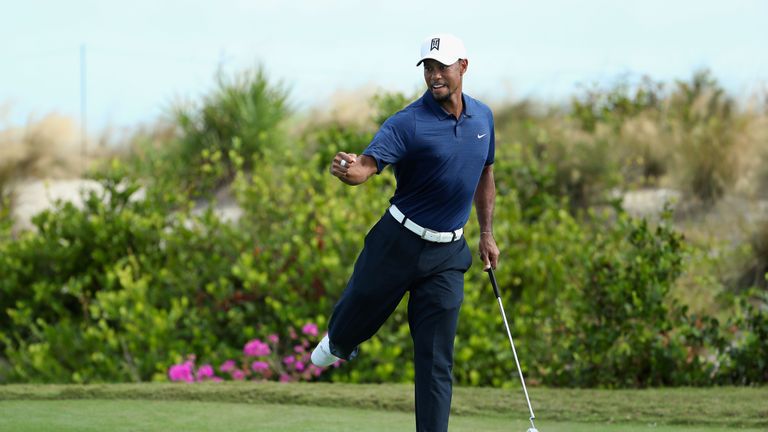 Tiger Woods is determined to show his children first hand what he can do on a golf course and prove he is not just a "YouTube Golfer".
Ahead of his return to action after 10 months on the sidelines at this week's Hero World Challenge, Woods spoke candidly at a lengthy press conference of his optimism for the future, and that his spinal fusion surgery has given him a new lease of life.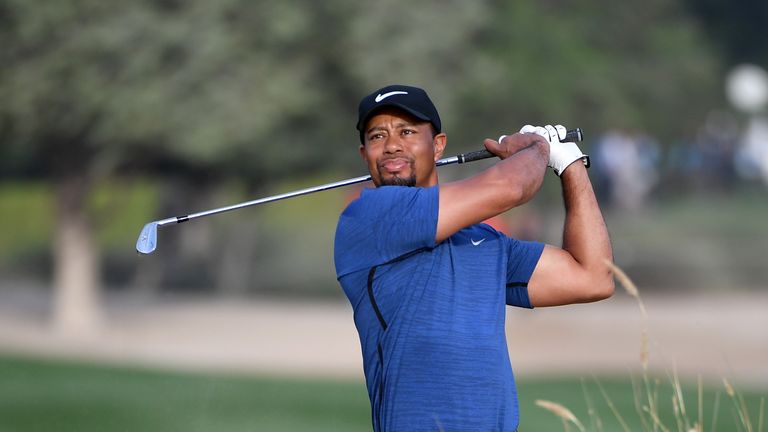 His children, Charlie and Sam, have no recollection of seeing him at his dominant best in a competitive golf tournament, as both were too young to take in his last professional victory at the WGC-Bridgestone Invitational at Akron in 2013.
But after taking them to meet Charlie's idol, Lionel Messi, earlier this year, Woods now hopes they will be able to see a "living legend" in action on the golf course rather than rely on video highlights packages online, and he also holds an ambition for them to caddie for him in a tournament.
Recalling the trip to meet Messi and the Barcelona team, Woods said: "It was neat to see my kids in awe like that and really appreciate it. "I said, 'Isn't it neat to meet a living legend' and Sam said, 'Yeah we live with one!'
"I never thought my kids understood what I've been able to do in the game of golf, because they always think I'm the YouTube golfer! They've never really seen me in action. Charlie was there when I won in Akron, but he doesn't remember it, he was too young.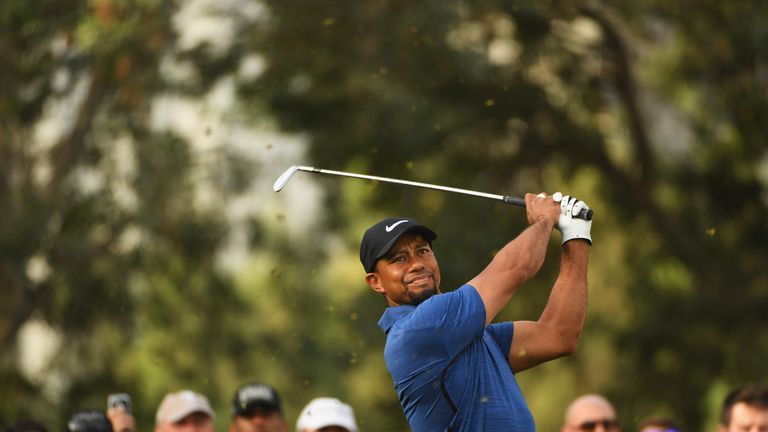 "Most of the stuff they've watched has been highlight packages and they've never seen what I can do on a golf course. But when I started to come back for this event, Sam wanted to come out on the course with me. She thought it was really cool to watch me hit it where she couldn't see it.
"Charlie is the same, he wants to play and compete with me, and those are things that are really special. I just want them to see what I've been able to do in my entire career. I've been fortunate enough to play tournament golf for 37 years, and I want them to experience some of that.
"I want them to have an understanding of what I do, experience a few events and do kind of what Jack Nicklaus did with his kids. He even had Jackie caddie for him at the Masters.
"My kids were there at the par-three contest the last time I played at Augusta, but that's different. It would be nice, one day, for one of them to carry my bag at a tournament."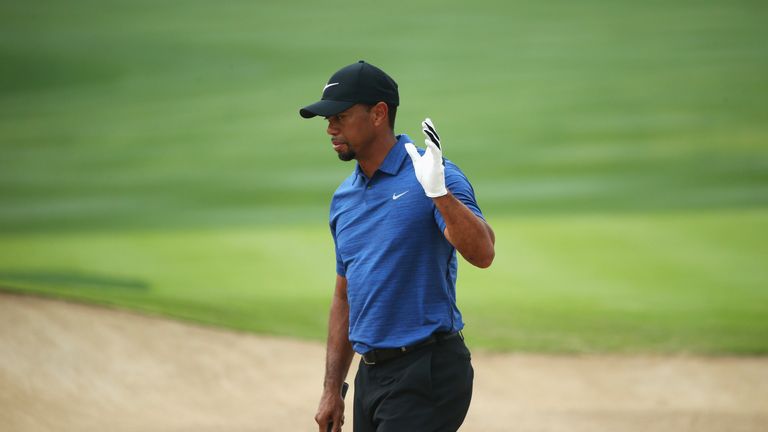 Woods is making his 10th comeback from an unscheduled break of more than two months but, although he admits he still does not know what to expect in the Bahamas this week, he feels positive that his lengthy back problems are behind him.
He revealed he first started having pain in his back and legs in 2013, a year which yielded five victories, and that he was still in pain and discomfort when he returned to competitive golf at Albany last year following a 16-month absence.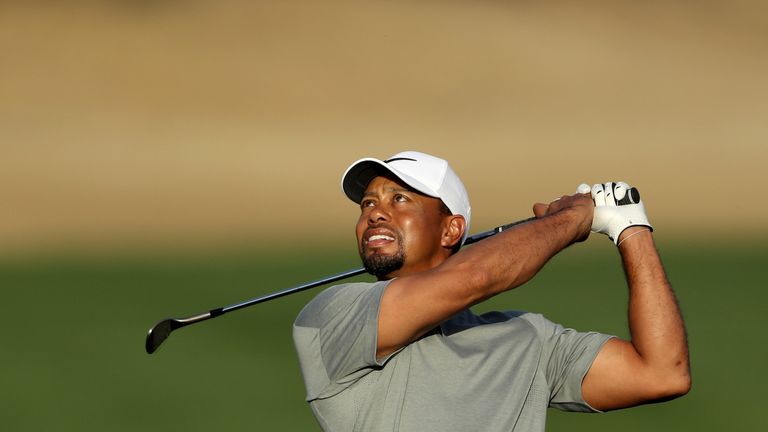 "I don't have the nerve pain going down my leg, and I don't have my leg twitching all over the place. I don't have these issues anymore, so I'm loving life now," he added. "This surgery was about quality of life, because I didn't really have much. I'd been in bed for nearly two years and wasn't able to do much.
"I didn't realise the slow, degrading nature of my back and how bad it got because it was a slow process. I look back on those days and wonder how I was able to play and compete. Even in 2013, I was struggling. It started then and I've lived with that for the last four years, and it's not been fun.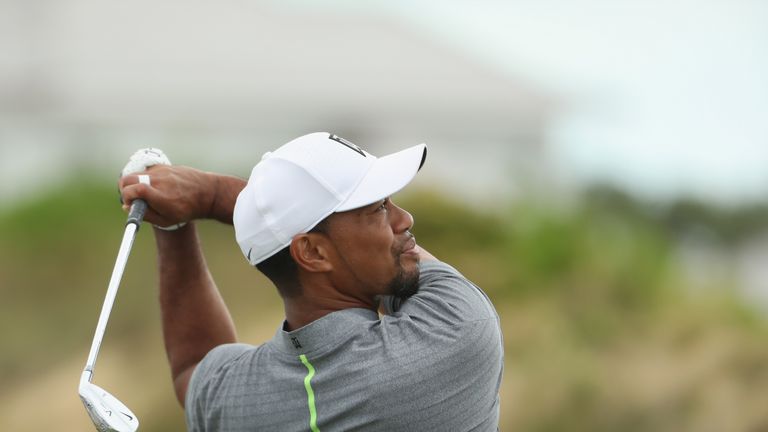 "The neatest thing for me now is to get out of bed, grab a club and not use it as a crutch! Just to be able to make a swing, you have no idea how exciting that is for me. I'm just so thankful that I've had this procedure and I've now got to this point.
"I asked my surgeon how long my fused back would hold up, and he said I'll be fine for the rest of my life. It's bone and bone. It's still sinking in that I can start being more athletic, but there's still some apprehension going forward, no doubt, so this week is a big step for me.
"I don't have pain in my back anymore, but I do have some stiffness. I'm still learning what my body can and can't do, so just give me a little bit of time. Let me play this event and see what I can and can't do, and we'll all have a better understanding once I'm at game speed. I'm looking forward to seeing how I feel."