Tiger Woods hopeful of 'bright future' after impressing at Albany
By Sky Sports Golf
Last Updated: 04/12/17 8:31am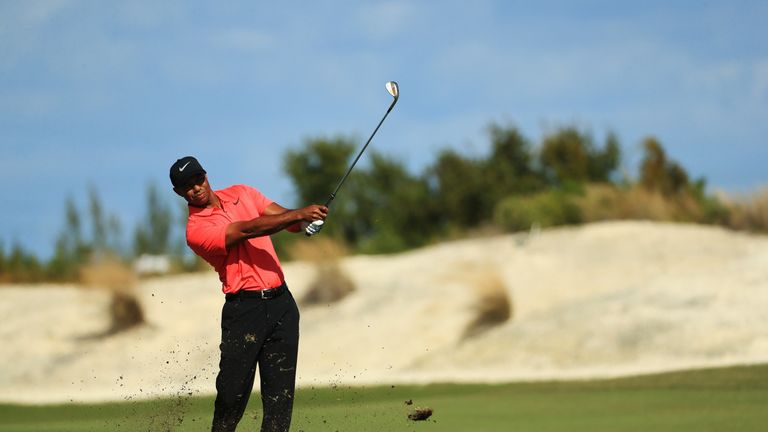 Tiger Woods is confident of being able to play more frequently in 2018 after impressing in his latest competitive comeback at the Hero World Challenge in the Bahamas.
The former world No 1 made his first competitive appearance since February and just his fourth start since August 2015, where Woods posted a four-under 68 on Sunday to finish inside the top 10.
Any pre-tournament concerns about Woods' fitness and health were forgotten about during the week at Albany, with the 41-year-old showing no signs of the back pain that has plagued his career in recent years.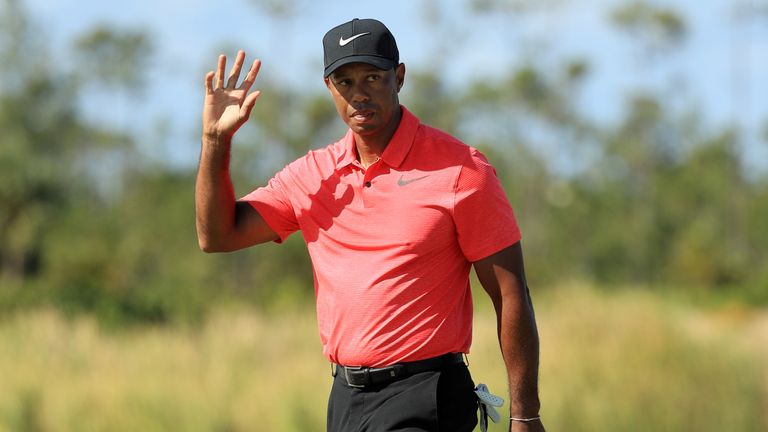 "I think that we're going to sit down and figure out what's the best way for me to build my schedule for the major championships," Woods said.
"Work out how much to play and what my training cycles are going to be. Playing enough, but not playing too much.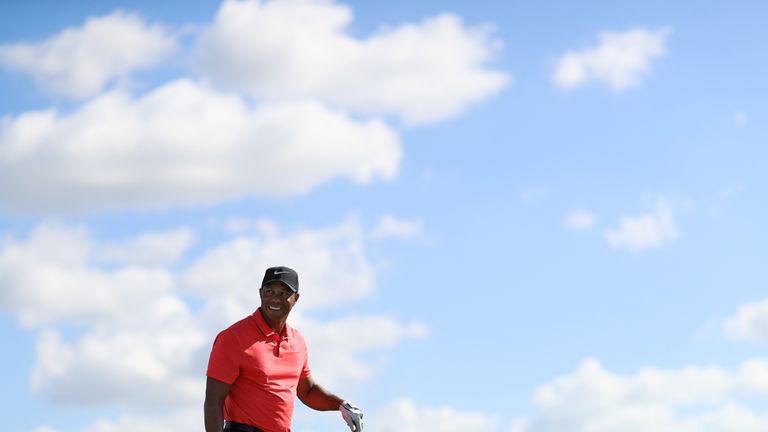 "I don't know what golf courses I'll be playing and the best way to go about it, but we'll figure it out.
"I have had some tough times through the years with my back, so to finally come out on the good side and be able to go out and play is pretty cool."
Woods posted rounds of 69 and 68 over the first two days and bounced back from a three-over 75 on Saturday to make six birdies and an eagle during his final round, with the former world No 1 encouraged by his performance.
"I knew I was going to be able to play all four rounds, I knew that wasn't going to be an issue," Woods added." The issue was going to be how my scoring was going to be and how my feel is.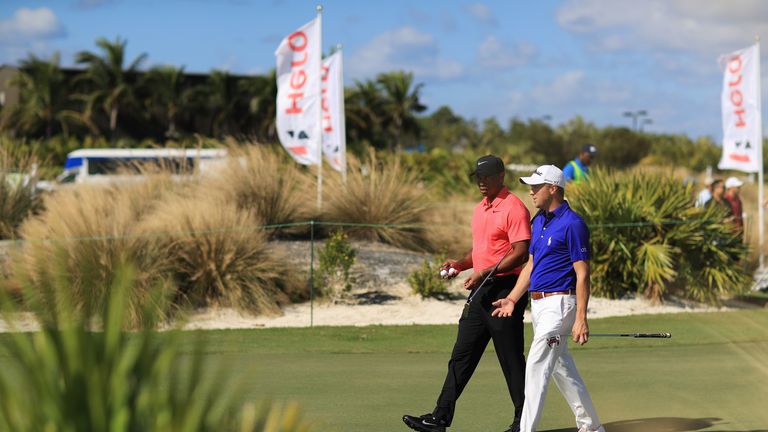 "I was still scratchy with my irons, but I drove it pretty good all week and made some good putts. Overall I'm very pleased. I showed some good signs, I hit some really good shots out there and have a bright future."