Women in GolfSixes can only be a good thing for ladies golf, says Harriet Shephard
Last Updated: 08/03/18 5:35pm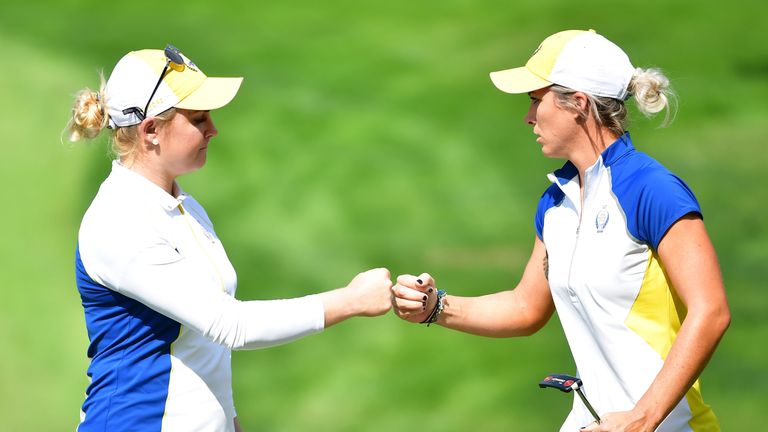 The celebrate International Women's Day, the Lady Golfer magazine has been looking at how the Ladies European Tour can benefit from having several top female professionals competing in this year's GolfSixes.
Keith Pelley was a welcome guest to the Sky Sports News studios last week as he announced new innovations for the GolfSixes in May, building on the success of the inaugural event at Centurion last year.
Writing on the superb Lady Golfer website, Harriet Shephard explains how seeing Charley Hull, Georgia Hall and Mel Reid competing against the men can inspire a younger generation of women to get into the game ...
Including women in the "radical" tournament won't just help get more millennials into golf, it will strengthen the ladies' game as a whole.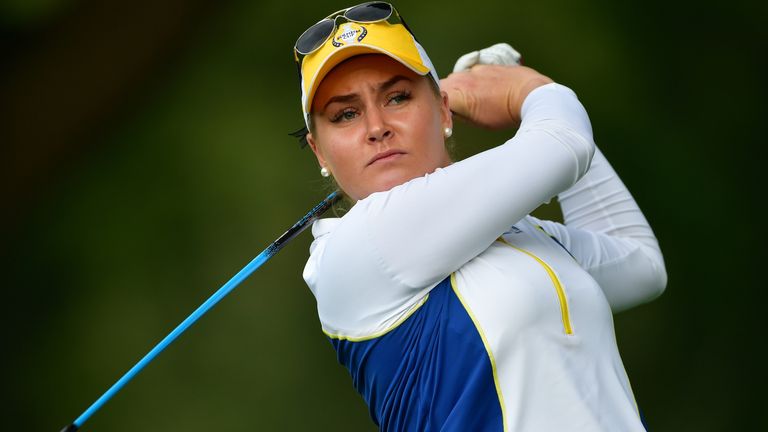 "It seems like a sport for old men" and "it just takes too long" are the excuses I most often hear for why someone doesn't want to play golf.
Because let's face it, how many people under retirement age have a casual four hours to spare during the week? Or enjoy spending time with 'traditional members' who probably aren't thrilled with the idea of women joining their club and are suspicious of 'new money'? There really aren't that many.
The European Tour came up with the GolfSixes tournament last year. Played as a team event over only six holes, with added "modern" elements such as loud music and fireworks, it was designed to 'broaden the appeal of the sport to the millennial demographic'.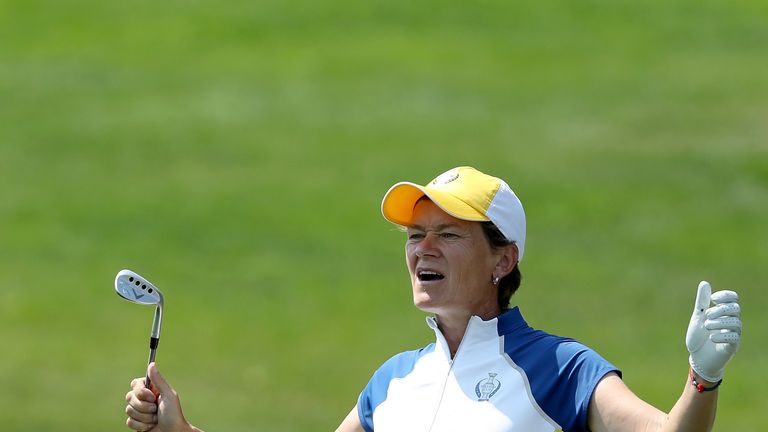 But it did actually work. Last year's event saw a 42 per cent increase in new golf fans compared to regular European Tour events. The audience was also 14 per cent younger.
So although we millennials might like to think that we can't be won over by pyrotechnics and simply by calling something a "festival", it did actually achieve what it set out to do. It wasn't perfect but it proved that golf could actually be fun, didn't have to take hours and hours and wasn't just a sport for rich old men.
GolfSixes have now shaken things up even further by including players from the LPGA and Ladies European Tour in the 2018 event. There is even a mixed team made up of Solheim Cup captain Catriona Matthew and European Ryder Cup skipper Thomas Bjorn.
There is also an England Women's Team of Charley Hull and Georgia Hall, and a European pairing of Mel Reid and Suzann Pettersen. They will love playing together against the men and we will love watching them do it.
It will give women's golf some desperately-needed exposure. We know that the Ladies European Tour (LET) has some amazing players but the message still doesn't seem to have reached the rest of the world.
Like the Solheim Cup, this is another chance for the players to prove how good they are and how entertaining they are to watch.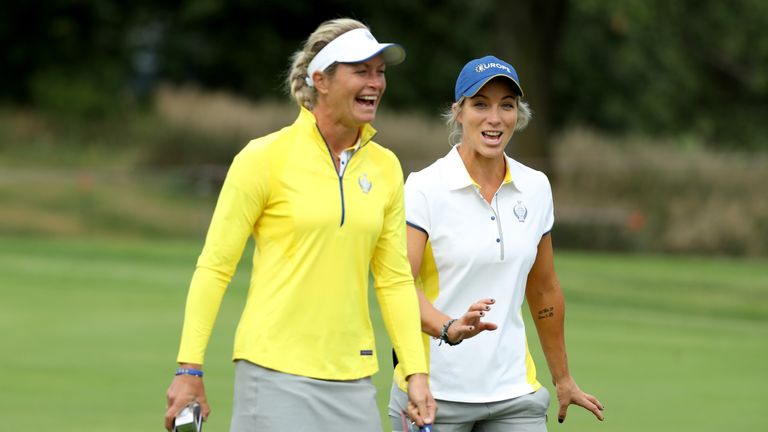 Women's tennis, cricket and football are getting more and more popular in the UK, and hopefully events like this will lead to a similar surge of interest in women's golf. Last year's GolfSixes had 24 per cent more social media engagement than any of the other European Tour events. Which, when you're trying to attract a younger audience, is important.
Perhaps adopting more formats like the GolfSixes will help strengthen the LET as a whole. The majority of the players are young and very marketable so it makes sense to give them a fun and exciting platform.
Sky Sports Golf presenter Henni Goya said last summer: "I would like to see the LET trying different formats. I think that's one thing that the European Tour has done well with the GolfSixes. It might not be everyone's cup of tea or be perfect straight away, but at least it's something different."
Having female players take part might also encourage other young women to watch it or maybe even have a go at hitting a ball themselves after seeing how far Hull can smash it.
Either way, including these top female players in the GolfSixes is a clear step in the right direction and just another thing to look forward to this summer.
Click here to visit Lady Golfer for the latest news, views and features from the world of ladies golf.