Rory McIlroy to compete at the BMW PGA Championship at Wentworth
By Siddharth Kohli
Last Updated: 29/03/18 8:17pm
Rory McIlroy has confirmed he will compete at the BMW PGA Championship at Wentworth, his first appearance on European soil in 2018.
The world No 7, who won the event in 2014, missed last year's tournament due to the rib-joint injury that hampered him throughout the season.
McIlroy has now committed to playing in the first of eight Rolex Series events at European Tour headquarters, and he will join the likes of European No 1 Tommy Fleetwood and Paul Casey at the much-revamped West Course in May.
The 28-year-old enjoyed top-three finishes in Abu Dhabi and Dubai in his first two outings of 2018 before he began his PGA Tour campaign, and he won his first title since September 2016 with a stunning performance at the Arnold Palmer Invitational earlier this month.
McIlroy said: "I'm looking forward to going back to Wentworth. I haven't played there in a couple of years but from what I've seen, with the new grass that they've put in, it looks a much better golf course, a much more playable golf course.
"It was always a great golf course but sometimes it could get very tricky with some of the lies you could get. For them to re-grass the place and for it to look as good as it does is great, and I'm looking forward to playing it.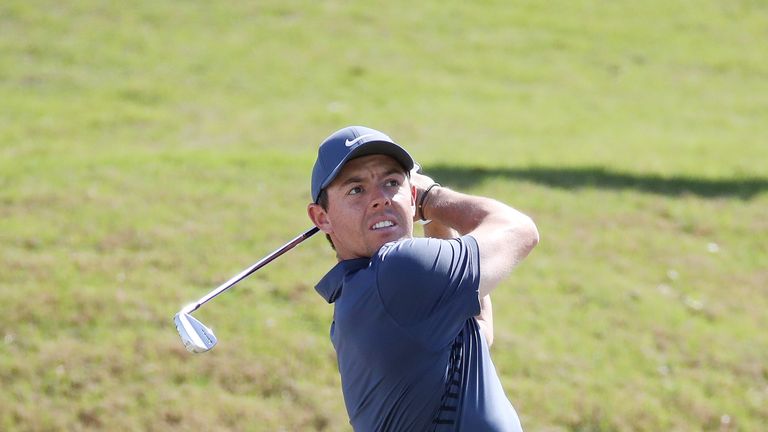 "It's always a good week. If Wentworth gets good weather, and hopefully we do, the crowds are awesome, the golf course is great, and the area is beautiful, so I'm looking forward to going back.
"I've had a weird relationship with Wentworth. I had the win there back in 2014 but I haven't really done much else. I think I had a top five back in 2009 but it's been a place of high frustration for me so I'm looking forward to going back and trying to solve the puzzle again. At least I do have good memories there."
The 2018 BMW PGA Championships will take place from May 24-27, with all four days live on Sky Sports Golf.