Justin Rose 'playing better than last year' ahead of Masters
By Keith Jackson
Last Updated: 29/03/18 4:18pm
Justin Rose insists he will be heading to the Masters with better form and confidence than last year.
Rose came agonisingly close to winning for the first time at Augusta National 12 months ago as he was pipped to the title by close friend Sergio Garcia at the first extra hole following a thrilling final-round duel.
The 37-year-old enjoyed an excellent late-season period in 2017 as he won back-to-back events in China and Turkey and took the Race to Dubai down to the wire, just losing out to fellow Englishman Tommy Fleetwood after faltering on the back nine at the DP World Tour Championship.
Rose has also made a solid start to his 2018 campaign with four top-10 finishes, and he is looking forward to competing in this week's Houston Open as he fine-tunes his game ahead of the first major of the year next week.
"I'm coming into the tournament generally more confident, I think playing better, and definitely putting better than I was last year," he said. "But we'll see what that means. It doesn't mean much right now.
"I was trending nicely and had a nice run on the west coast last year, so I felt good going into Augusta. I felt like I was going through the gears slowly this time last year and obviously began to peak at Augusta, which was lovely.
"My outlook is I would like just to win a Masters in my career, whether it's next year, whether it happens five years down the road. I would like to win more majors than one given the true choice, but just to win Augusta once would be amazing.
"I know the golf course and I've played well there before. I know my chances are going to come again, so I'm not putting too much emphasis. My other thought is there's really not one blade of grass that is there that was there last year, so it's a fresh body of work and that's kind of how I'm going into it."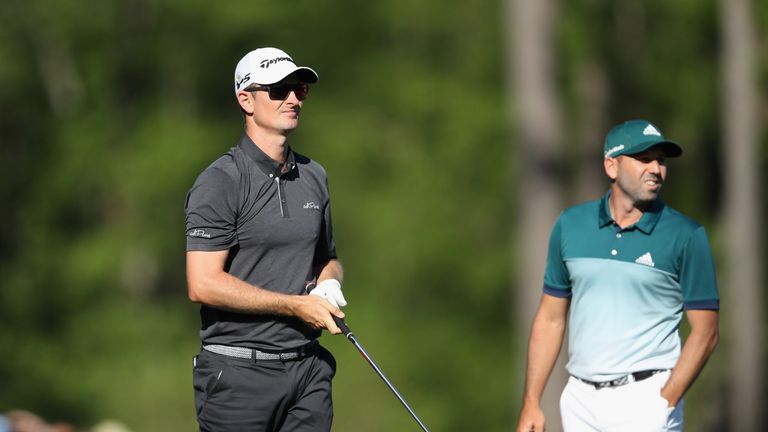 Rose also believes playing at the Golf Club of Houston is the ideal preparation for the Masters, particularly to hone his short game which is a crucial factor in success at Augusta.
The world No 5 has added new wedges to his bag this week, and he added: "Basically, I'm after as much spin as you can get on the ball chipping more than the full shots, but chipping I think that really helps when the greens get quick.
"This week will be a great place to test them out because the way they mow the fairways the same as Augusta. They mow the grain into you so you'll get good feedback on the bounce or what have you so this is a great place to introduce some fresh wedges."