Patrick Reed targets world No 1 spot after holding nerve to win Masters
By PA Sport
Last Updated: 09/04/18 5:31pm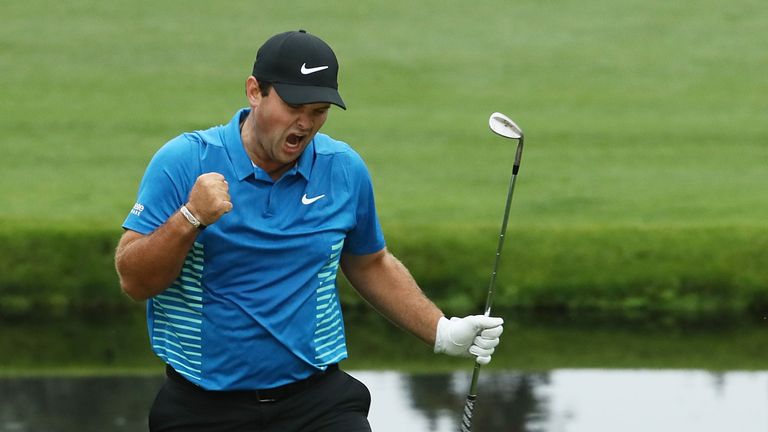 Patrick Reed has set his sights on becoming world No 1 after securing his first major title with a gritty victory in the Masters.
Reed saw his three-shot overnight advantage wiped out following a stunning charge from Ryder Cup partner Jordan Spieth, but regained the lead with a birdie on the 14th and held his nerve to par the last four holes at Augusta National.
The 27-year-old's statement that he believed he was a top-five player in the world, made after claiming his third PGA Tour title in 2014, raised a few eyebrows at the time.
But Reed now has even loftier ambitions after a win which takes him to 11th in the updated rankings and means all four major titles belong to American players aged 27 or younger.
"I don't ever regret anything I really say," Reed said. "I stand by my comments. I feel like I've played some golf that I need to play in order to get to where I want to be, and that's to be the best golfer in the world.
"The way you're going to do that is perform in these big events and to win these big events.
"I'm just happy to be able to say I've gotten over that hump of not winning at all last year. Coming into the year one of my biggest goals was to win a major and compete in golf tournaments.
"To be able to get them both at once, to end the drought and win a major, it helps me mentally, and also helps my resume, and hopefully I can just take this momentum going forward and play some really solid golf."
Reed's previous best finish in a major had been a tie for second, two shots behind Justin Thomas, in last year's US PGA, but he was a total of 27 over par for his first four Masters appearances and had never broken 70 at Augusta National before an opening 69.
"The biggest thing was I put too much pressure on myself," he added. "I went out there and I tried so hard to get the ball in the hole. I tried so hard to hit the perfect shots that going into this week I was just like, 'Hey, it's golf. Go play'.
"I preached that to myself the entire week. I had my caddie remind me of that the entire week. Just be you. Play golf. If you get riled up, show it. If you aren't happy about something, it's all right. Just play golf."